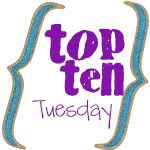 Since Valentine's Day is right around the corner, I decided to share with you 10 ways that you can let your husband — your "man" know that he is loved. Men are physical where women are emotional lovers. When your man feels physically loved, there is just a difference in the way he carries himself, in the way he feels about himself, and the way he portrays himself to others.  Today, make it a point to practice these ten tips on your husband. 🙂
Top Ten Ways To Tell Your Man "I Love You"
1. Kiss him often As married women, we do not do enough kissing with our husbands. We juggle homes, kids, schooling, jobs, and more and the last thing we want to do is spend time kissing our man. I am here to tell you there is nothing more loving that lip locking with your special someone. So kiss — and kiss often. Sheila at To Love, Honor, and Vacuum just finished writing a post about how important kissing is.
2. Snuggle More: Nothing says I love you like piling up by your husband and just snuggling him. Sit in his lap, lay your head on his shoulder, wrap his arms around you as you hug him. Whatever you do, just snuggle. It's so fun and he will enjoy the closeness of having you there.
3. Write him a steamy love letter: Men love to get love notes from their wives. How about taking it a step further? Write him a steamy note. Tell him how much you love him, but also share with him what you find so sexy about him. Share with him what attracted you to him in the first place. Remind him of when you first met and what attracted you to him. Share with him how much you love him and what a blessing he is to your family.
4. Pray for him — on the spot. Men need prayer all the time. They are the leaders of our family and they have a lot to deal with. One of the most important ways we can show them or tell them I love you is by setting aside a time to pray for them, to pray with them.
5. Make Him Your #1 Ministry: Never put anything before God and your family. Those are your top 2 prioritizes in life, especially as the wife. Your job, your church ministry, your online ministry — all those things are great, but your marriage, that is the greatest ministry you will ever have. Nurture it and love it and make your husband feel like he is number 2 in your life (because the #1 spot belongs to God).
6. Make him his favorite meal. Like the old saying goes, "A way to man's heart is through his stomach". Don't wait for a special occasion to make your man's favorite meal. Plan a night when you know he will be coming home from work and surprise him with his favorite meal — not take out, but made by you! A man loves a homecooked meal, especially one that is his favorite.
7. Go do his favorite thing with him. My husband loves to fish and so do I, but there are times that I just don't feel like going. However, I still tag a long and go with him because he enjoys us being together. Whether you like his favorite thing or not, make it important to go and do it with him. He will see through this small action that you love him beyond measure.
8. Speak praise and honor about your husband to your kids. One thing that I fall short on is praising and honoring my husband in front of our kids. Men need respect more than they need anything else, so we as wives, need to make it important to share with our children about how wonderful our husbands are.
9. Give him a back rub. Men loved to be touched. Like I said earlier, they are physical beings and a physical touch to them says "I love you". Men love a good back rub, especially if they have had a long day at work. Maybe even consider rubbing his feet.
10. Just tell him "I Love You". Last but not least, look your husband in the eyes and let him see deep into your soul and tell him " I Love You". He will see it. He will know it. He will love it.
What ways do you have for telling your husband that you love him?