2017 is finally here. The anxiety of waiting for a new year is over and we can all relax now and start looking ahead at everything that we want to accomplish for 2017.
2016 was a pretty good year to me, but there are some things that I wish I had done differently, so in 2017 I have made a list of 10 things I am going to do in 2017 that I did not do in 2016. Here they are in no particular order.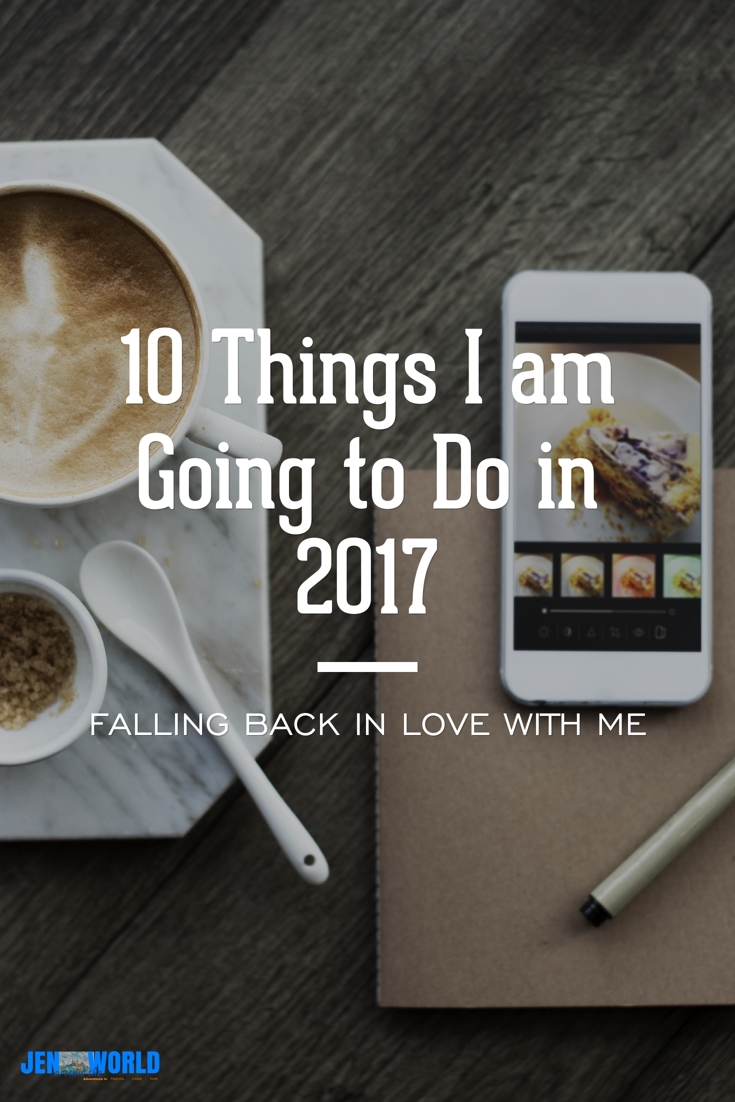 10 Things I am Going to Do in 2017
1. Read More
Yesterday, my daughter and I made a trip to the library for her to pick up some books about her new fish that she owns. For me, the minute I stepped inside I forgot just how much I actually love the library. For 2017, I want to read more — and not just fictional books. I want to learn more while I read.
So, I am going to read at least one business book per month, one educational book per month, as well as the books I am reviewing.
2. Study More
Over the course of 2016, I did not study a lot when it comes to God's word. I kind of let that slip away and focused more on other things.
I am going back to doing that first thing in the morning. I miss doing it. It renews my soul and makes me feel calm and peaceful.
3. Spend More Time With My Husband
2016 was a very busy year for me and Stephen in our businesses. Because of that, our relationship has suffered and we have not spent as much time together as we would have liked.
Now, for 2017, I am planning more trips with just he and I, as well as date nights and just some fun things we love to do.
In late February or March, we are going to fly to Boston and do some sight seeing and visiting one of our favorite cities and knock a couple of things off of my travel bucket list.
Then, later on in the year, I am going to try and surprise him with a trip to Jamaica. We didn't get to take ours last year, so I really want to spend time making our love and our relationship a priority this year.
4. Making Me a Priority
During 2016, I found out that somewhere along the way I let me slide to the bottom of my list of things I need to take care of. I went to the gym a few times, but this year — I am making ME a priority — something I have never done before simply because I have just given to everyone my entire life.
2017 will be the year I lose weight and rediscover ME. It's high time I do that.
5. Write More
I did a little writing last year, but not as much as I would like. This year, I am setting a goal to be completely done with my novel by October as I plan on attending the Breathe Writers Conference this year.
I have literally failed at making my writing something of importance and let everything else get in between, so this year, I am carving out time to write on my novel every single day.
This is the year I write and really get involved in it.
6. Rest More
I overworked myself last year. I know I did, so this year, I am going to rest more — something I have to make myself do, especially when I want to lose myself in my blog work.
I am taking the weekends off, and I will NOT work during that time.
7. Doing More Digital Detox Times Through the Year
I have heard a lot about doing a digital detox and so this year I am scheduling them in some. I spend WAY too much time on my phone doing work, scrolling, shopping and more. Time to break that cycle with a detox every once in a while.
8. Letting My Kids Go
This one is hard for me, but my kids are 22 and almost 19 — and my daughter is starting online college this week. This is the year that I am going to let them go, let them grow all the way up, and stop telling them what to do.
They are so respectful and would never demand I do that, but in order for them to completely flourish, it is time for me to back off.
9. Cook More
I want to cook more in 2017 — but not just your normal dishes. I want to make really fancy food that has amazing flavors. I want to purchase exotic ingredients and use the 50,000 cookbooks I have and create beautiful food that my family will find amazing.
I want to write a cookbook to share with my blog readers, filled with all the recipes I have made.
10. Learn My Camera
I want to learn how to really use my camera this year and take more photos. I suck at using it and taking photos of my family and my surroundings. Normally I only pull it out when I have to, and I have no clue how to use it, but this is the year I will change that. I am going to learn how to get off of auto mode and use the raw mode.
So — there are the 10 things I plan on doing in 2017. This is going to be a year of change, of priority, of a new me — one that I am going to love beyond words.
It is time to find me again and move forward in this life that I love.
What about you? What are you doing different in 2017?