This recipe for 20 minute meatball sliders was sponsored by Carando as part of an Influencer Activation for Influence Central and all opinions expressed in my post are my own.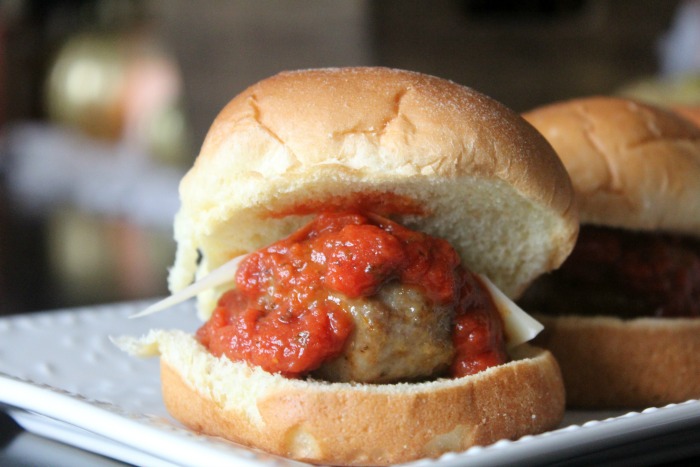 I started a new thing a couple of weeks ago. I took a job outside the home. I decided it was time since my kids are grown, that I do something during the hours that I don't have to work on my blog — so I took a part time job at a bank. I love it. But you know what? Even though I am working, I still have to get dinner on the table right? So I am always on the lookout for quick and easy dinner meals I can make — and that is how I came up with this one for 20 minute meatball sliders.
Of course, this recipe would not be possible to make in 20 minutes without the help of Carando Meatballs that I picked up at Food Lion.
I am a huge meatball lover and I normally make them homemade. I just happen to really love the look and feel and taste of a homemade meatball. Making homemade meatballs takes a while to do. You have to put them together then let them harden a bit, then fry them in a pan, then cook them in the sauce. I don't typically purchase frozen foods, but when I need something quick, it's a great option- like the Carando brand at Food Lion. These meatballs are so close to the homemade taste, and literally only take 20 minutes to make.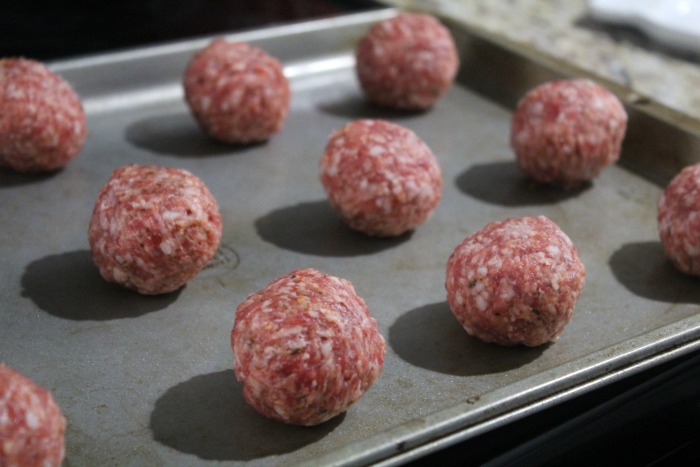 Carando's passionate story begins nearly a century ago along the cobblestone streets of Torino, Italy, where founder Peter Carando learned the Italian tradition of sausage-making as an apprentice at his local butcher shop.
With authentic recipes in hand, he set sail for America to begin handcrafting the finest Italian meats this country had ever tasted. To this day, Carando has remained true to those recipes – and to the old world craftsmanship that has helped Carando earn its place as one the world's finest purveyors of Italian deli meats.
So now that you know the wonderful story of how these meatballs came to America, let me show you how super easy it is to make these 20 minute meatball sliders.
20 Minute Meatball Sliders
20 Minute Meatball Sliders
Ingredients
1 package of slider buns
1 package of Carando Meatballs
Your favorite marinara or spaghetti sauce
Shaved Parmesan for garnish
Instructions
Bake the meatballs according to package directions.
Take your slider buns and open them all up.
Place one meatball on each slider bun. Top with a spoonful of warmed marinara sauce.
Place a couple of shavings of Parmesan Cheese on top. Replace the top bun and enjoy!
I love that Food Lion and Carando makes it so easy to prepare meals like this for my family. And — right now, you can get FREE Private Label Pasta with purchase of Carando Meatballs (Up to $1.50 value). Be sure if you are headed to the grocery store and need something quick and easy to prepare — this is the meal for you! Click that link and search for Carando and you will find coupons and more!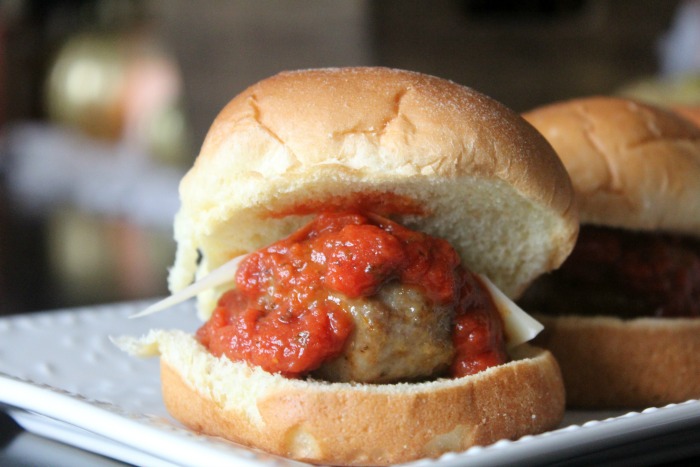 Have you ever used these meatballs before? What is your thoughts? Do you have another recipe that is quick and easy that these Carando Meatballs could star in?