The recent health crisis had delivered a devastating blow on the global economic system, and the travel industry isn't an exception.
It has disrupted life in unique ways that were unimaginable eight months ago with experts warning that the world may never be the same.
So, as much as you miss the Allure of The Seas, the breath-taking view of the Himalayas, and other world-class travel destinations, it would help if you braced up for the inevitable changes being implemented in the travel industry.
Some nations around the world are reopening their borders, and this is good news for travelers. We will be boarding planes and trains after months of partial or national lockdowns.
But this time, they will be required to adhere to strict travel rules. Travel apps and other interesting technologies are now replacing guide books.
If that sounds like you, read on to find the best apps to use when traveling during this time.
Top 3 apps you need when traveling
A mobile device is an indispensable tool for a traveler. You can look up information, book flights, book hotels, and essentially access all types of information in your palm. As more travelers turn to mobile devices for travel details, the issue of cybersecurity is becoming critical.
If you must use public Wi-Fi networks such as in hotels and airports, you should pay special attention to data security. VPNs can effectively shield your browsing activities from preying eyes on public networks.
Here are the apps you should download when traveling.
1. TripIt
If you are planning a family holiday, business trips, or a quick weekend away, you need to organize your travel details perfectly. For instance, you must schedule affordable flights, book the right hotels, make airport transfer arrangements, plan your itinerary, and more. Handling this process manually can be hectic and time-consuming.
TripIt is a reliable mobile trip planner. It allows users to sync different aspects of their travel plans. Also, it is possible to share your travel calendar with the individuals you choose and organize your travel information on a single platform.
The app is free for BlackBerry, Windows Phone 7, Android, and iPad/iPhone.
2. Google Translate
Travelling comes with many perks, like meeting new people, eating lots of delicious meals, and gaining new perspectives. One of the most frustrating aspects of traveling around the world is the language barrier.
You must translate nearly everything, from the dinner menu and road signs, to subway maps, and what the locals say to you.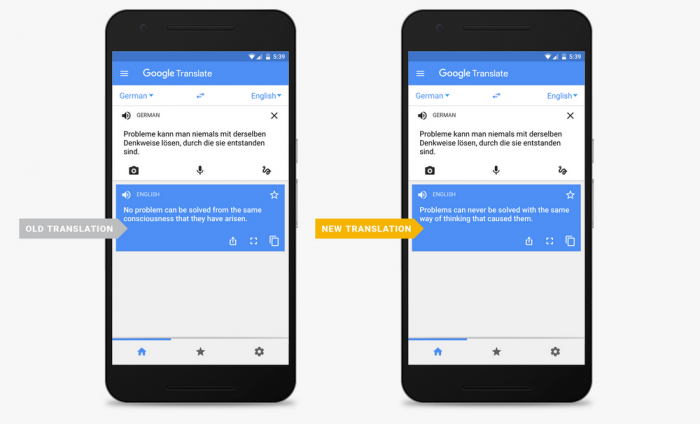 Real-time translation tools are getting better each, and nothing demonstrates this better than the famous Google Translate. The smartphone version of this app puts all the basic translation tools in your hand.
Every update rolled outcomes with more exciting features. Today, Google Translate works with more than 100 languages.
3. Google Maps
For some travelers, getting lost in a faraway city is all part of exciting traveling experiences. But for others, it's far less than ideal. Sometimes, it can dissuade people from getting out of their hotel room.
Navigation apps like Google Maps have come a long way, from just pointing the way to providing real-time traffic data. Besides, they provide crowd-sourced shortcuts. If you have a road trip or a vacation coming up, it would be better to download the Google Map app and know how to use it.
The app provides traffic updates, city tours featuring 360-degree street views, public transit tips, voice-guided directions, turn-by-turn navigating, and more.
Conclusion
If you are planning a trip, you want to have the essential details before you land in your destination. TripIt, Google Translate, and Google maps are the three important apps every traveler wants. They make it possible to plan your trip perfectly, solve the language barrier puzzle, and eliminate the risk of getting lost in a new city.