This post was sponsored by Neutrogena as part of an Influencer Activation for Influence Central. I am disclosing this in accordance with the Federal Trade Commissions (FTC) guidelines concerning the use of endorsements and testimonials in advertising. I received complimentary products to facilitate my review.
I travel a lot. I take at least 6-8 trips per year at different times around the United States. I don't know if you are like me or not, but have you ever noticed how your face feels after traveling? It's dirty and grimy and just feels nasty. Today, I am going to share with you how to keep your face fresh and clean when you are traveling.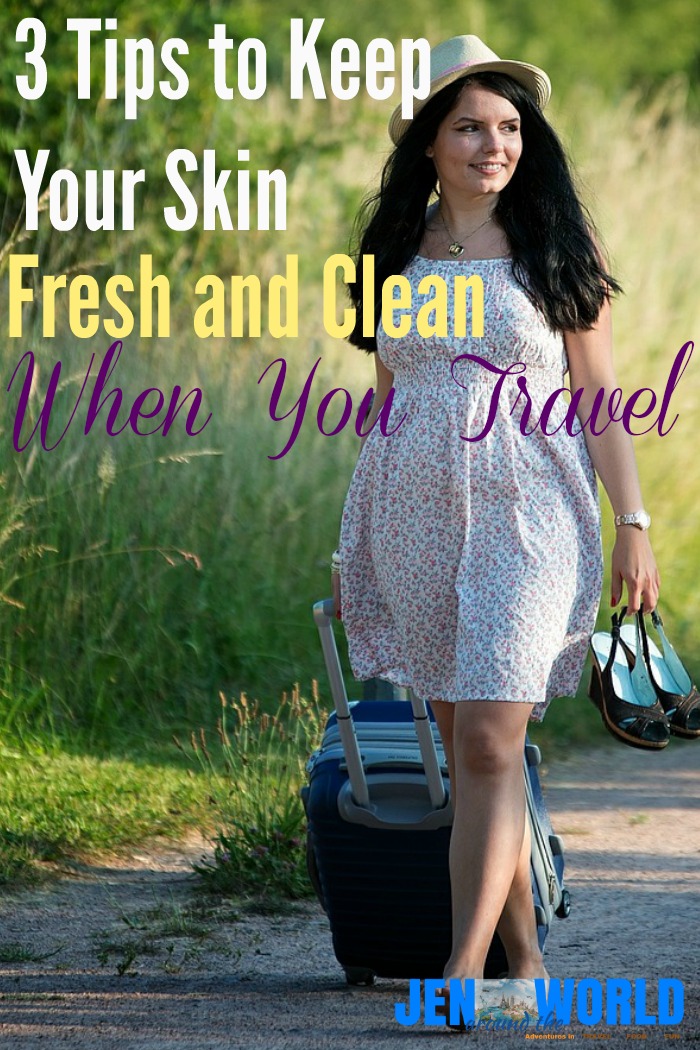 3 Tips to Keep Your Face Fresh and Clean
#1 Go Light on the Makeup
Anytime that I am traveling, I try not to wear the amount of makeup I normally wear. I put on light foundation, a little bit of lipstick, and then barely any mascara and no eyeliner. I have learned from the past that when I travel, the constant changing of planes or the atmosphere wreak havoc on my makeup.
I got off the plane one time after traveling for about 4 hours non stop to find my mascara and eyeline streaming down my face.
Now, I go light to help make sure that it doesn't happen again. It helps my face be able to breathe as well.
Anytime I am traveling, I always make sure to bring my own facial cleaners with me. I don't like using the hotel facial lotion ever because it dries my skin out.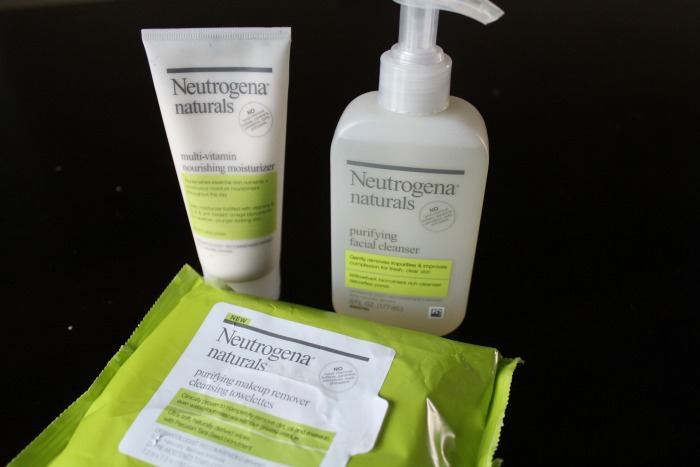 There are no harsh chemical sulfates, parabens, petrolatum, dyes or phthalates in the products which mean that it will not hurt my skin.
What I really love about these products is that they contain bionutrients, extracted from natural ingredients, to holistically enhance the proper function of healthy skin.
When I arrive at my hotel, the first thing I do is cleanse my skin with the Neutrogena Naturals Purifying Facial Cleanser.  It washes away all the impurities from my day of travel and detoxifies my skin and pores to give me a fresh clear skin feeling.
It has been proven to clean 90% of all dirt and grime on you skin and that is due to the fact that it contains willowbark Bionutrient salicylic acid to remove dirt, oil and makeup, while rinsing clean without pore-clogging residue.
Actress Kristin Bell, who is an ambassador for Neutrogena Naturals had this to say about the cleanser —
I really like the Neutrogena Naturals line because there's a minimal amount of ingredients. It's really pure and natural. I live by the Purifying Facial Cleanser — I use it every single night. I use it either with my fingertips or a little wooden natural bristle brush, and then I use the Multivitamin Nourishing Moisturizer. And that's pretty much it.
After cleansing my skin, I then nourish it using the Neutrogena Naturals Multi-Vitamin Nourishing Moisturizer.
It has a citrus cream scent and is fortified with Vitamins A, B, and E — all the ones your skin need for nourshing. If you use this every day, it will provide continuous moisture making your skin look healthier and young all day long!
I end my day using the Neutrogena Naturals Purifying Makeup Remover Cleansing Towelettes that are clinically proven to remove makeup, including waterproof mascara — and it does it naturally.
My Skin is left purified, fresh and healthy-looking with no greasy residue, so there's no need to rinse. I use these mainly at night after a long day doing press trips simply because it revitalizes my skin. I don't like to go to bed with makeup on, so cleaning it all off before I go to bed is perfect.
They are ultra soft and they leave my skin feeling silky clean. Kristin had this to say about cleaning her skin every night —
I always wash my face before I go to bed with the Naturals cleanser….Consistency and simplicity is what my skin really, really responds to.
All of these products are available for purchase at Target.
#3 Drink Plenty of Water
When you travel your body loses a lot of its moisture so make sure that you hydrate A LOT more than you normally would, especially on the days you are flying.
Yes — you might spend a little more time in the bathroom, but believe me, you will thank me later. When you get off the plane, your feet won't be swollen and your skin will not look dry and pale.
Now that you know three of my tips to keep your face looking fresh and clean when you travel, what are some of your tips?
Connect with Neutrogena
The Neutrogena Naturals website is brought to you by a Green Server, a self-sustainable, sun-fueled and wind-powered server that only uses renewable energy to keep our website running "off the grid."