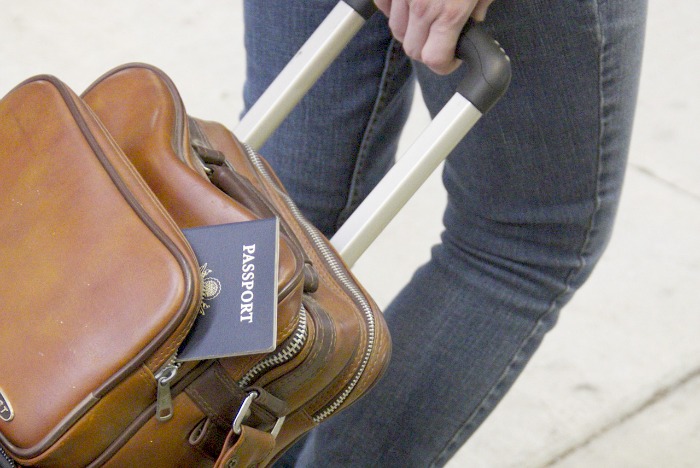 Easter is coming soon and with that, many families will be traveling home to spend this special holiday with their loved ones. That usually means, hours in the car driving, or a few hours spent at the airport.
I have learned a few things over the years of the types of clothing that may look great around Easter, but that you totally want to skip if you are flying. You can wear them when you get to your destination, but these 4 things you should not wear to the airport on the day you happen to be flying.
4 Things You Should Not Wear to the Airport
#1 Anything With Lots of Pockets
My husband loves cargo shorts, or in his case, they are called carpenter pants/shorts. He wears them all the time. I cannot count the times I have found screws, nails, etc in the pockets.
If you are traveling to the airport, avoid these types of shorts. For one, they take up a lot of time in line pulling everything out of the pockets.
Second of all, most every single time, something gets forgotten and as you go through the security check, most always, it will set the alarm off. Then you have to get out of line and start all over again — or worse, get patted down.
#2 That Beautiful Maxi Dress or Skirt
I am all about comfort when I travel, so this gorgeous maxi dress I have used to be my favorite travel dress — that was until the day I got patted down at the air port.
No matter what you wear, if you get chosen for a pat down, they will check you out regardless what you have on. If you are not comfortable with that, then skip it and just wear yoga pants — those are my new traveling clothes.
#3 Shoes That are Hard to Get On or Off
When I travel I tend to wear slip on shoes on the day that I fly. During the summer or spring, I wear my favorite flip flops that I got from Kohl's. They are the perfect amount of glitz and glam, super comfortable, and they are very easy to get on or off.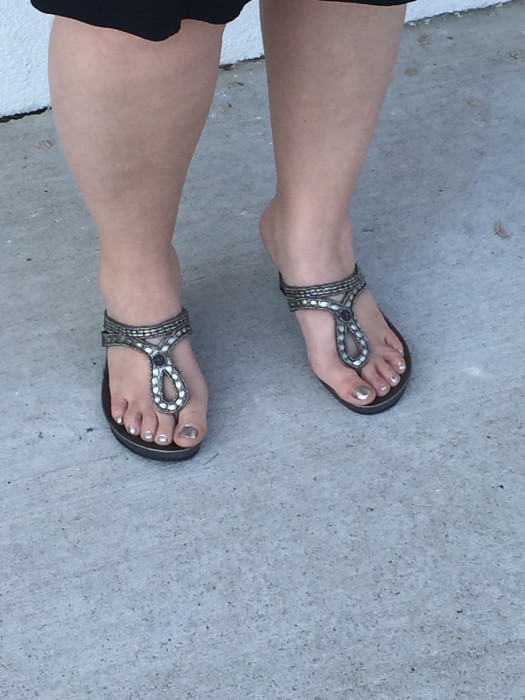 During the fall, I wear slip on tennis shoes — which makes for a much quicker exchange in the security line. You do not want to get caught with a pair of shoes that takes FOREVER to get on and off.
#4 Lots and Lots of Jewelry
While jewelry may be really pretty, just know that when you go through the security check point at the airport, you will have to take every single bit of it off.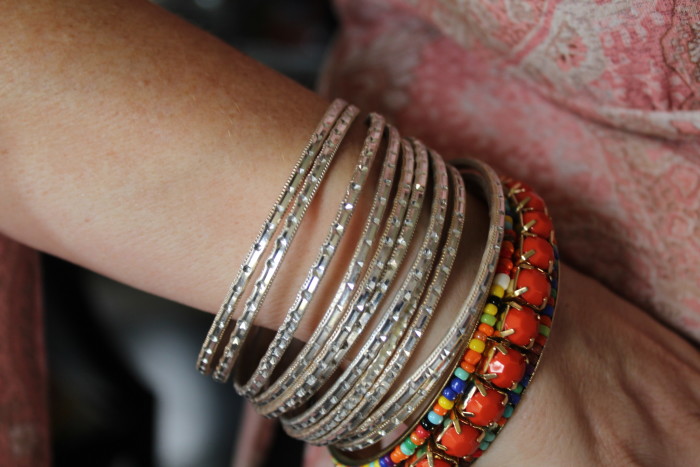 When I fly, I pack my jewelry for later. If it is something I want to wear that day, I put it in a side pocket on my carry on bag that is easy to get to. Then, after I go through the checkpoints, I will put it back on.
The trick and the goal here is to keep from holding yourself up in the security check point line. You do not want to miss your flight, and by taking care of all of this ahead of time, you save yourself a lot of extra time wasted.
Knowing what not to wear to the airport will help you prepare for your next flight, and then you get home to see your beloved family on Easter!
What about you? Have you ever been caught in the dreaded security line and found you forgot to do one of these things?
For more Easter style posts, visit a few of my favorite bloggers: