Did you know that cats and dogs need regular exercise just like people do?  My daughter was recently doing some research on her cat because ever since we had her spayed, she has gained weight. During this time we found out that she is about 3 pounds overweight and for animals, even 1 pound is dangerous to their health.
Because of that, Kayla and I came up with these five exercise tips on how to keep both your cats and dogs healthy and happy this winter. And just hang on, because Spring is right around the corner!
5 Exercise Tips to Keep Your Pets Healthy This Winter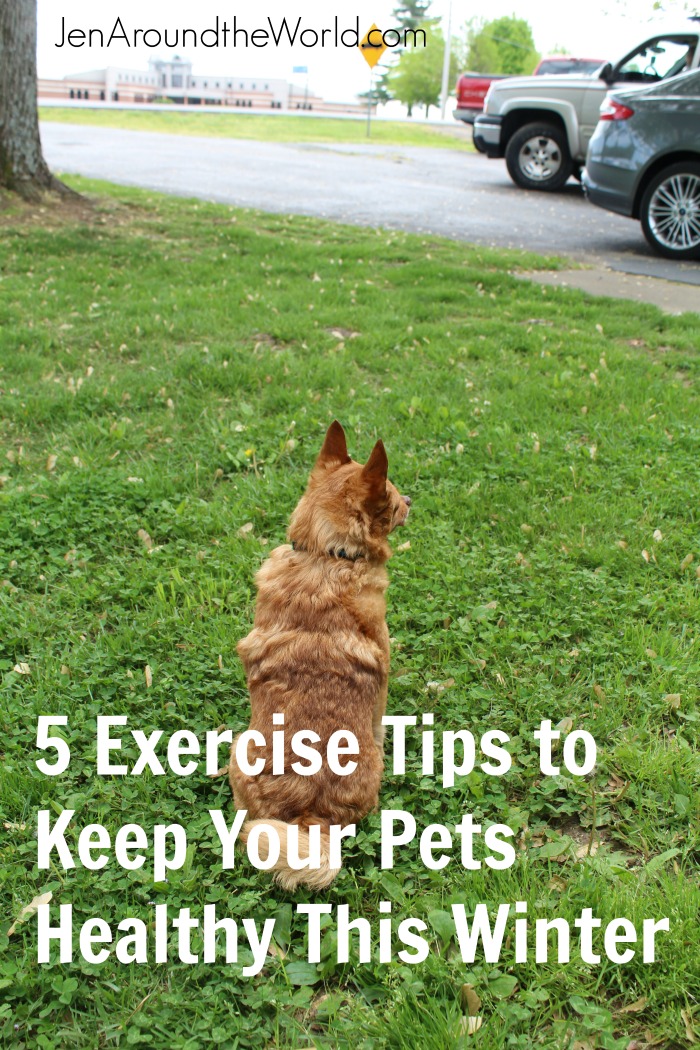 1. Exercise is VERY Important for Your Pets
Did you know that an estimated 58 percent of cats and 54 percent of dogs in the United States are overweight or obese? That number is crazy to me.
Tucker is the perfect size, weighing in at 10 pounds, but indoor cats like Mittens, should only weigh 9 or 10 pounds — and instead she weighs almost 13.
Dogs and cats need routine exercise to reduce the risk of health issues, and it will help them live longer and healthier lives overall.
Before you put your animal on too strenuous of a diet, you should always consult with your veterinarian before creating a customized fitness routine.  And don't make them trek 3 miles the first day like you might be used to. They need to get used to exercising, just like we had to, so be sure to start them off slowly.
2. Pick Activities That Your Pet Will Enjoy

Kayla discovered during her research that she needs to take time every day to play with Mittens. Cats especially are prone to just lay around and sleep, which makes it easy for them to pack on the pounds.
Why not get your dog or cat out and do something they really love? For Tucker, he loves going on long walks, so bundle up good if it is cold outside and hit the pavement.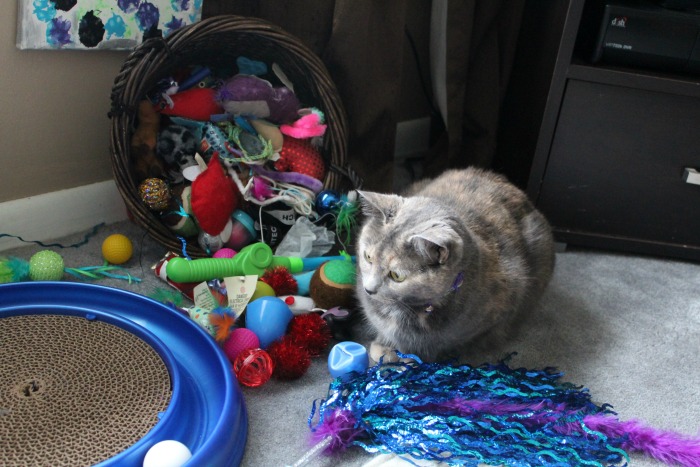 For Kayla and Mittens, she runs her up and down the hallway. Mittens loves to chase her so this gives her the exercise she needs.   It also helps to know that while your pet is getting into shape, so are you too.
3. Your Pets Mental Health is Important as Well

During the winter, we all have a tendency to just lay around on the couch and numb out on television, with our pets laying right by our side.
Pets need brain stimulation just like we do, and you can do this through simple puzzles with cat or dog treats or food. It allows them to stimulate their brain through critical thinking and problem solving.
4. Update Your Pets Diet and Nutritional Needs

Winter time is all about comfort food, and we may tend to over feed our animals table scraps, or more food than they actually need. Your pet needs a well-balanced diet of just the right nutrition and vitamins. Make sure you choose a food that has the right balance of vitamins and minerals and not a lot of fillers or processed items.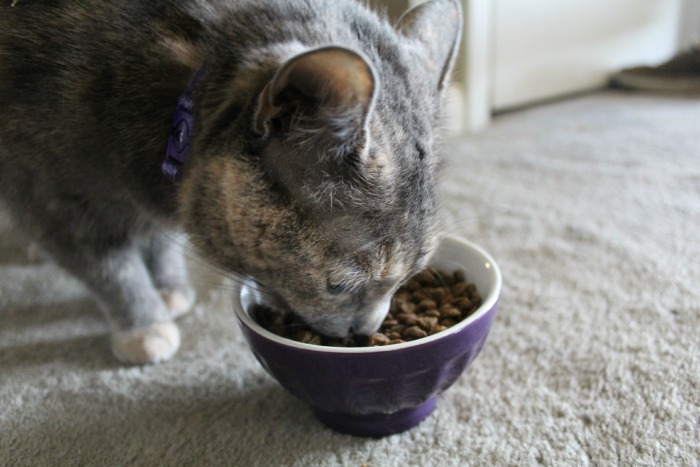 My daughter is working on making her own homemade versions of cat food that will be packed with real chicken, real spinach, and real brown rice.
5. Don't Overdo It With Your Pet

During the winter, it can get bitter cold here, and in the summer it is stifling hot, so it's not safe sometimes to be outside.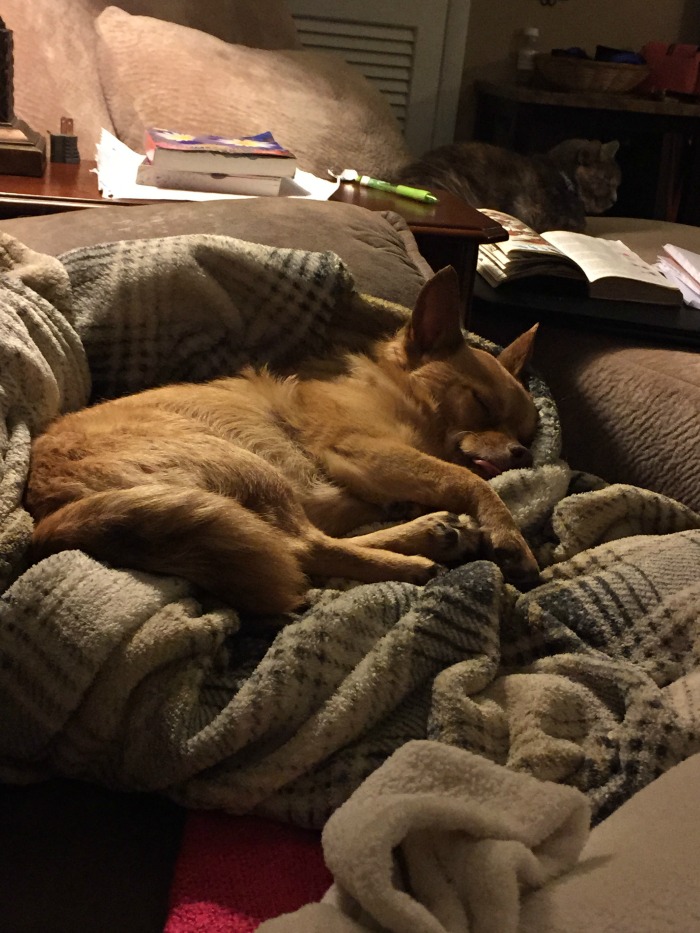 As a pet owner, it is up to you to make the decision what is best for them. They cannot take their fur off and if it is freezing cold to you, it is probably freezing cold to them as well.
So maybe hang out inside instead and play chase in the living room.  Be sure to keep plenty of fluids on hand and when you are done playing, love on those fur babies to let them know just how much they mean to you!
I hope these tips help you to figure out the best exercise plan for your pet this winter. Tucker has been sleeping way too much, so we are on our way to starting our exercise routine.
What about you? How do you keep your pets healthy during the winter months?