At the end of this month, on my birthday, my hubby and I will be traveling to Gulf Shores, Alabama for a few days in the sun.
I cannot wait! It's the second time in my life I have been to the beach, and I am really looking forward to getting to spend some time with some of our special friends and a little one on one time with each other.
Here are 5 Fun and Amazing Family Fun Travel Destinations that you might want to consider the next time you are planning some family getaway time!
Florida
One of our favorite family trips that we took was to Orlando, Florida. No — we did not do Disney. We chose to do everything BUT Disney and we had an amazing blast.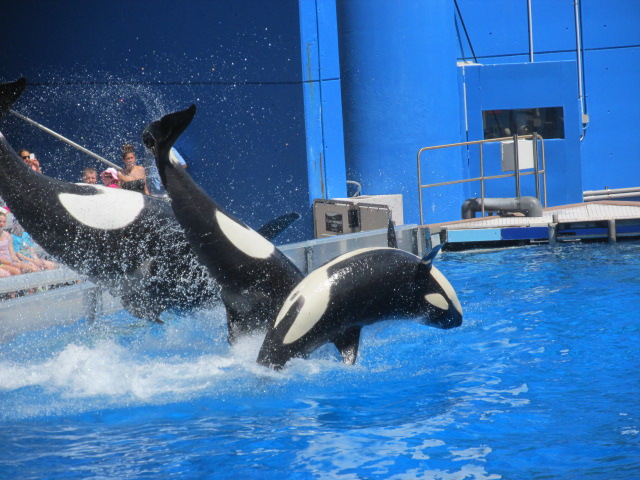 We visited Gatorland, fed the dolphins at Sea World, took an airboat ride, and more.
Branson, Missouri
This past year we packed up our family for a week of fun in Branson. We rode rides at Silver Dollar City, played in the swim Park, took a tour on Ride the Ducks, and had an amazing dinner and a show aboard the Showboat Branson Belle.
Hebron, KY
Okay — so what's in Hebron you ask? The Creation Museum — and it is an awesome place to take your family to! We had so much fun learning about the heritage of the world including all the crazy dinosaur sculptures.
Chattanooga, TN
We took our family to Chattanooga, TN last year and fell head over heels in love with the area. Where we stayed was SO close to everything, that we literally could walk or drive to any destination in less than 10 minutes.
If you want to know more about all the amazing family trips we have been on, simply click through to each of those links above. There you will find details on how you and your family can visit these cool and funky places.
What about you? Where is your favorite family destination?