This post has been sponsored by Nutrish for Pets. All opinions listed are 100% my own.
My daughter has deemed herself a crazy cat lady. Why? Because her cat is her baby. Mittens is a rescue cat that was thrown from a moving vehicle and landed in our yard. Kayla nursed her back to health and she has become everyone's favorite kitty cat.

Now, because Mittens is her baby, Kayla has bought things tons of things for this cat that — well — let's just say no cat should ever have to endure.
Here are our top 5 things that we thing every cat lady should own for her cat.
5 Things Every Crazy Cat Lady Needs
#1 You Must Have an Adorable Kitty
For starters, in order to be a crazy cat lady, you must have an adorable cat, and Mittens is all that and more.
She is one of the prettiest cats I have ever seen, but boy does she love to play and cuddle!
#2 Outfits for Every Holiday and Occasion
Mittens loves to get dressed up. Her and Tucker both love Halloween and Christmas more than any other holiday because on those holidays they get to wear their best outfits.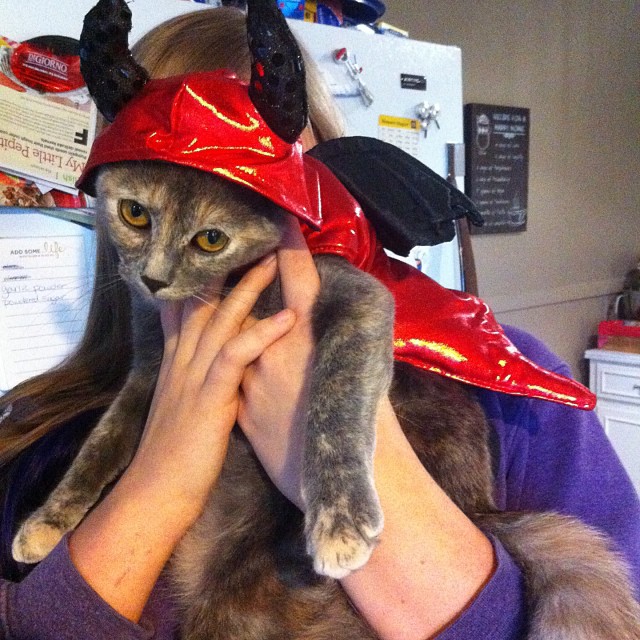 Kayla has purchased a tutu, a devil costume, a bat girl dress and more. This cat never wants for anything when it comes to outfits.
#3 Nutrish for Cats
Every crazy cat lady wants to feed her cat the best food for her nutritious needs — and for us, that is Nutrish for Cats.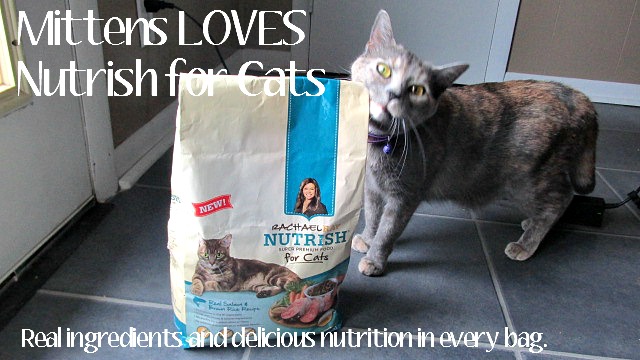 Why I Support Nutrish for Cats
A couple of years ago, I met a brand I fell in love with. Nutrish for Dogs and Nutrish for Cats won me over almost immediately. How? Simply because they care about my fur babies.
My dog and my cat are so very important to my family. They are like another member, and I had been on the hunt for a food to feed them that wasn't extremely pricey, but also offered good nutrition for my animals. When I heard about the brand, what they had to offer me, and the love that goes into each bag — I knew this was going to be a very long and lasting relationship.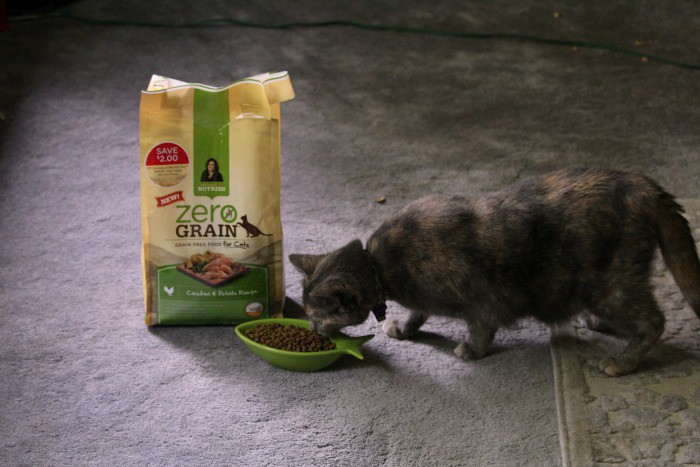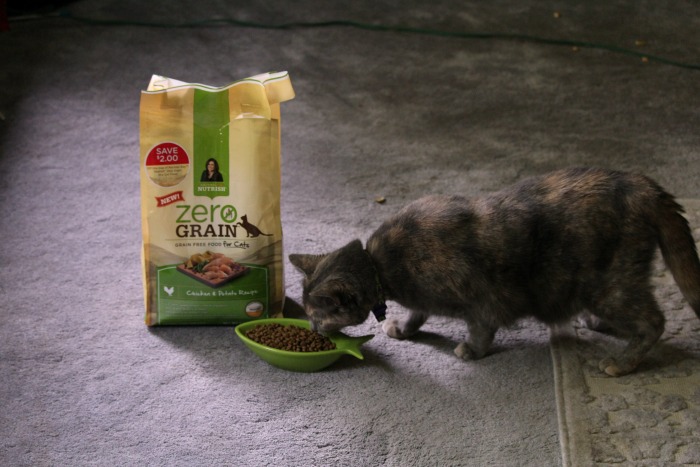 Nutrish takes great care in finding delicious ingredients that means my kitty is getting the nutrients she deserves ?
Working with a team of pet nutrition experts, Rachael Ray created new Rachael Ray Nutrish® Natural Food for Cats. Made with simple, wholesome ingredients, each meal is inspired by tasty recipes from Rachael's own kitchen. Real meat, like fish or chicken is always the number one ingredient in Rachael Ray Nutrish for Cats. There's never any junk like meat by-products, artificial flavors or preservatives. Just a simple, great taste your cat will love.
When I found out that Rachael loves rescue pets, I knew that she and I were kindred spirits. She has her own organization, Rachael's Rescue and proceeds from the sales of Nutrish go to help those animals in need. To date, $14 million in proceeds have gone toward food, medical supplies and treatments for animals in need. Many more shelters around the country need help, and through Rachael's Rescue, together we can make a difference in the lives of many four-legged friends.
#4 Lots of Toys
Every cat needs toys – and for Mittens, the more feathers the better. She loves feathered toys and they cause her to go CRAZY! She also loves her catnip and jingle balls.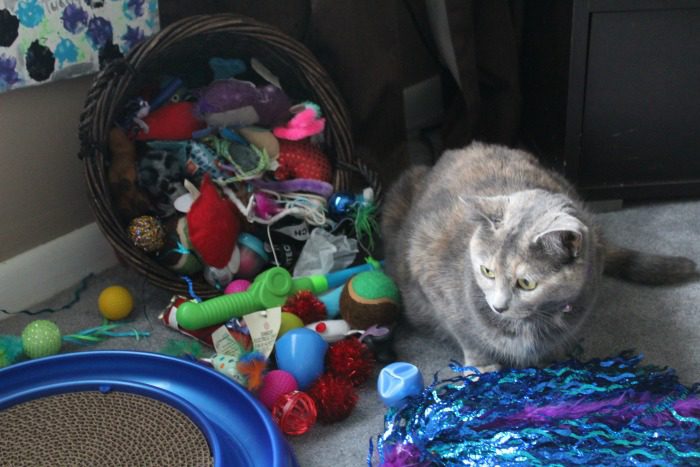 Toys are an important part of a cat's life. They offer exercise and lots of fun interaction and activity.
#5 a Cat Tower
For those lazy moments, every crazy cat lady needs a cat tower for her fur baby. Mittens has a 3 tiered one with a house on it and she loves hers. Make sure if you are going to buy one that you read cat tree for large cat reviews before purchasing.
Now that you know what our top 5 crazy cat lady items are, I would love to hear about yours. What are your favorite crazy cat must haves?
Connect with Nutrish for Pets