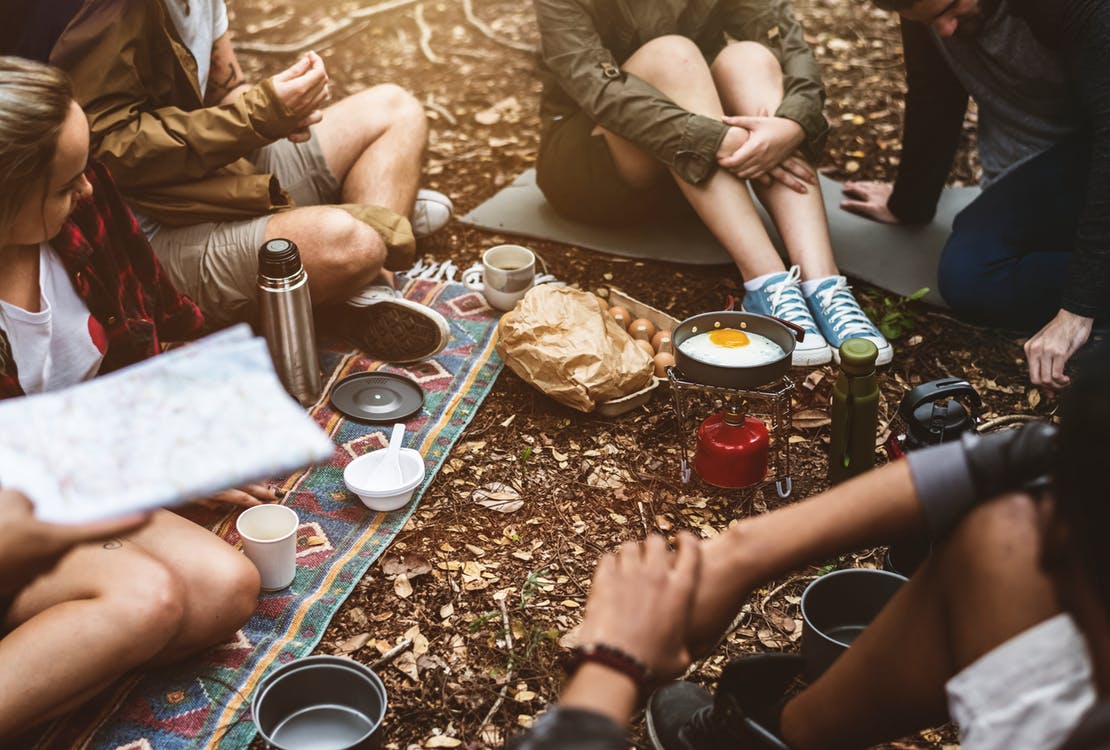 There's nothing better than getting out on the road with your family to enjoy some quality time together, wherever you may end up.
However, without sounding all doom and gloom, these sorts of camping trips can go wrong if they are not planned correctly. If you're planning on getting away with the family for a short while, consider adopting the following camping tips to ensure you all have a great time.
#1 Invest in the Right Sleeping Gear
Sleep is hugely important when it comes to a successful family camping trip. Should there be a lack of sleep for any family member, they'll end up getting grouchy, and that could ruin the trip for everyone else. Therefore, it's crucial you invest in the right sleeping gear for each member. The right sleeping bag and tent makes sleeping more comfortable for the whole family, and that will increase excitement once again.
#2 Keep Children Safe & Happy
Along with ensuring your children have the right gear to have a comfortable sleep, it's just as important that they feel safe, so you need to do everything you can to keep the camping fun. This can be done by investing in a good, sturdy tent, or by simply staying in a motorhome so your children aren't frightened of the noises outdoors.
When it comes to fun activities, bringing board games and sporting equipment along is a good way to keep them smiling. Camping usually involves long traveling times, so keeping them occupied while in the car will keep them awake and make it easier for them to sleep when it really matters.
#3 Be Realistic About Your Adventure
Your children aren't always going to want to do what you want to do as parents, neither are they always going to be full of energy to undertake all the activities you have planned. Sometimes, you can over-do the fun and that's when children start getting tired and snappy. Be realistic about the activities you can do as a family but, more importantly, decide on how many activities you can get through without anyone feeling tired.
#4 Remember to Enjoy the Trip Yourself
Although you may have children joining you on the camping trip, it's not all about them. You need to make sure you enjoy the trip as much as they do and sometimes that might mean bringing some alcohol with you to enjoy the evenings while they sleep off all the fun they've had. It's the smaller things that can increase happiness on camp and, if you're not happy, the chances are your children aren't going to be happy either. Therefore, it's sometimes worth thinking about yourself before you think of everyone else.
#5 Set Some Rules
Camping should always be fun for everyone involved, but that doesn't mean everyone should be allowed to do as they please. Spend some time writing down a list of rules and those that break them should be punished in a fun way. This could mean the rest of the family gets to chuck water balloons at them for 5 minutes.
Or it could mean one of the parents has to buy everyone else ice cream for cursing. Setting rules aside will keep everyone on their toes but could also lead to fun for the whole family.
There's plenty you can do to increase happiness for the whole family when you set off camping and, more often than not, camping will usually take fun into its own hands. However, if you want to guarantee a successful camping trip, you should consider the above tips to give you a helping hand.