Pull out that carry-on suitcase and listen up! It's no secret that airlines charge an arm and a leg for checked bags. You'd probably rather spend that money on souvenirs or a room upgrade at your hotel. So, a carry-on bag it is! How can you pack one efficiently, though? Well, here are five tips to pack a carry-on suitcase!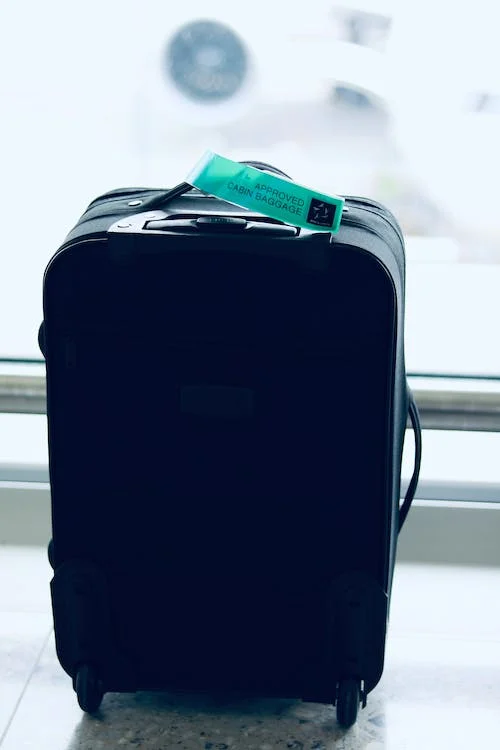 1. Packing Cubes
Cue the groans. If you have used these before you either love them or hate them. The truth is that packing cubes are a great way to organize your bag. It's also a great way to save space. For a carry-on, you might not be able to use more than 2-3 packing cubes since carry-ons tend to be a little smaller. Sort your clothing into piles.
So, shirts in one pile, pants in another pile, underwear in another, socks in another, etc. Then decide which piles will go in each packing cube. So, for example, put all your shirts and socks in one and your pants and underwear in the other. Another way to maximize space is to roll all of your clothing items.
2. Pair Down Your Accessories
As much as it pains us to say it, all of the little stuff adds up when it comes to carry-on bags. So, don't overdo it. Maybe pick only 2-3 pieces of jewelry in neutral colors.
Bring your Lizard Tail Belt for everyday wear. Limit yourself on how many pairs of sunglasses you bring (we know you wanted to bring them all!) This will save you so much space and you're a lot less likely to lose little items while you're traveling if you leave most of them at home!
3. Pack Clothes you can Mix and Match
Unless you're traveling to a special event where you need certain clothing (like a wedding) make sure you pack clothes that you can wear multiple times and that match multiple items. For example, a white basic tee from Sweetsaltclothing.com can be paired with jeans, a skirt, or almost any kind of leggings.
You can always wash your shirt and mix it with another set of bottoms throughout your trip. This gives you more outfit options and takes up less space in your carry-on.
4. Use Compression Sacks
If you're packing something bulky like a blanket or a jacket, use compression sacks. These little sacks pack a punch and seem like Mary Poppins bags.
They take bulky items and help you push the air out of them so they pack down. These have been used by backpackers for years and are amazing to have on hand for travel, emergency bags, or even just to store items in your car or desk.
5. Use All the Space you Can
Do your research on the dimensions of the bag you can use as a carry-on. Make sure you get a bag that is close to the max required size so you can use all of the space you have available to you.
Just make sure you double and triple-check those numbers so you don't end up having to check your carry-on!
Hopefully, you and your faithful carry-on will have many wonderful adventures together over the years free of bag fees!