This is a Sponsored post written by me on behalf of Avocados from Mexico for SocialSpark. All opinions are 100% mine.
Growing up, I was a girl who never liked to try anything new. If you set something in front of me that I was unfamiliar about — I would push it away and turn my nose up at it.
The older I got however, I began to branch out and try new things. One of those things is Avocados. It has become one of my absolute favorite go to healthy fats. I eat it on burgers, in guacamole, chopped up in a salad, and I use it in desserts as well.
Here are 5 of my favorite uses for Avocado:
Use avocados in place of butter in desserts
By using avocados in place of fats in a dessert dish, like brownies for instance, then you can cut the calories. It adds a delicious flavor, but helps you stay healthy.
Create delicious salad dressings
You can create homemade dressings right in your kitchen by adding avocado to some regular pantry items.
Facial cleansers
Avocados are great to smooth your skin and make masks for your face.
Chopping Up Avocado for salads
By chopping up avocados, you can add them to salads in place of oils and such to give that yummy healthy fat that you need.
Make Yummy Dips
One of the first dips I ever ate when I had avocado was guacamole. That is what got me started. I used Avocados from Mexico and everyone ranted and raved about how good my guacamole dish was.
Check out my cool Avocado Gear from Cafe Press
I recently purchased the cool plate from the Avocados from Mexico Cafe Press store. Avocados from Mexico has their very own CafePress store where you can purchase Avocado's branded shirts or gear that will help you showcase your love for the delicious, green fruit like me 🙂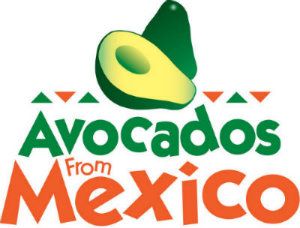 Do you love avocados as much as me? During the month of February, you can share your passion for avocados with your family and friends via the Facebook App "Share the Avocado Love". Check it out here: Share the Avocado Love Facebook app. I sent an Avocado Valentine to my sweetie 🙂 He knows just how much I love them!
Join the Twitter Party!
Lastly, on February 7th between 3:00 and 4:00pm EST there will be an #iloveavocados Twitter party with @guacgrl! Check it out for a good time and for great prizes such as gift cards and Café Press gift cards to buy I Love Avocados Gear – over $500 in prizes! Just follow @guacgrl or hashtag #iloveavocados to be a part of the fun!
What do you love most about avocados?