"This post was sponsored by Weight Watchers as part of an Influencer Activation for Influence Central. I received complimentary products to facilitate my review."
188.8 — that was what my scale said when I stepped on it on January 1st. I wanted to cry. I am not going to lie to you. I have literally gained 20 pounds in about 5 months and I am sad and depressed because of it.
However, I know that the best way to get over the depression of gaining weight is to stop whining about it and do something about it. So — I have decided that in 2017, I am putting me first and here's how I am planning on doing that.
1. Exercise
Of course, the first and foremost way I am going to be making some changes in my life this year is by taking the time to exercise. I made so many excuses last year about why I didn't have the time and I notice that I have already started doing that for 2017.
Not anymore. The excuses stop here. I am going to really start making it a point to go to the gym at least 3 times a week, and on the days I cannot get to the gym, I will just work out here at home — in my bedroom.
Self-care begins with making your health a priority and exercising is definitely at the top of that list.
2. Snacking
One of my worst things in the world is my snacking habit. I am SO bad about going straight for the chips and salsa, telling myself I will only have one or two.
However, I know that is not the case. I will eat until the chips are gone and then I will request another basket. At home, I will go back for seconds and thirds. So I need to make sure I have snacks like Weight Watchers Light String Cheese around to give me another full-flavored snacking option.
This is an amazing taste that you will have to try to believe. And I love that it is made with milk and offer me a smart snacking solution since each individually wrapped cheese stick is 1 WW point.
Plus — now through January 31, 2017, you can save $1.00 on 2 Weight Watchers Cheese items at Walmart.
It's "Great Taste GuaranCheesed", which means that you love it or get your money back. If you are concerned about the taste of the product Weight Watchers is providing a money back guarantee offer valid from January 1, 2017 – April 30, 2017.   Full Terms & Conditions, as well as rebate details, can be found at www.TakeTheGreatTasteChallenge.com
Finding it at Walmart was a little difficult at first. It was hidden at the very top of all the snacking cheese, but once I found it, I grabbed 3 bags to bring home with me.
#3 Yoga
I plan on doing more yoga in 2017. For me, this is the ultimate way to love myself. Yoga gives me peace, but it also helps transform my body into the lean, mean muscle machine I want it to be.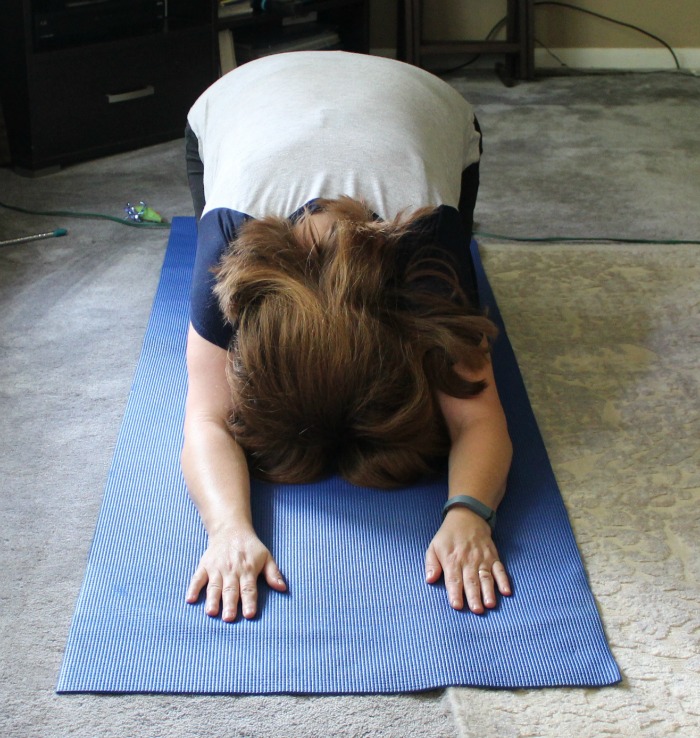 Yoga helps me bring my mind into focus and my heart back into the moment instead of allowing the chaos of my day to get me off track — because all it takes for this emotional eater is to have one bad day, and I will be off the wagon in a heartbeat.
#4 Weekly Candlelit Bath times
There is a lady I follow on Instagram and Snapchat that posts a nightly picture of her feet and legs in a bathtub. She allows herself that hour every evening to run a bath, read a book by candlelight and enjoy a hot mug of tea while she unwinds.
This is what I want for myself. I want to do this for me because it looks relaxing. It is her time and I want that too.
#5 Love Me More
I want to fall in love with me again. I have been so hard on myself this past year that I want to rediscover all the things I love about myself — like the fact that I love to cook for others, or that I love writing just to write.
I want to find me again. The me that enjoys life and does not let anything get her down.
These are just a few of the things I plan on doing for myself in 2017. I know it is going to be a great year of rediscovery for me. I am glad that I have snacks to help me get through the days as I find that girl that is hidden within again.
If you want to do something like this for yourself, start today. Find a snack like Weight Watchers at Walmart, save money, and then get busy rediscovering YOU — and being good to YOU! You deserve it.