Biking around NYC? That might seem counterintuitive. Especially with the heaps of traffic that you can expect at every hour of the day. But it turns out, you can have a blast biking around NYC as you get a nice workout in and see some awe-inspiring sights.
Biking around NYC might seem difficult and scary at first. But it really isn't if you're equipped with the right gear and have a map to plan out your routes. It all comes down to being savvy and getting familiar with the best biking routes and biking stations. Here is are five reasons to bike around NYC and have a blast.
You can Get A Workout in Central Park
Forget about sitting in a car or Subway all day. Rent a bike in NYC and workout your legs and glutes while you follow the best routes. Central Park is perfect for this and it allows you to get familiar with more than 800 acres of land filled with endless things to see and do.
You can See The Sites Without Spending Tons
Seeing the sites from a bike seat beats seeing the site from a car window any day. You can bike around and see the designated sites on any given trail (like the Coney Island and Rockaway Beach trail). Best of all, you can stop for pictures and rest at your convenience instead of having to ride a tour bus, or paying a costly taxi to get around and see only a portion of the sites.
NY is known for its breathtaking sites, whether those are concrete skyscrapers or beautiful landmarks at Central Park. There is never a shortage of things to see and do.
It's The Best Option For Your Health
Who says you can't be healthy in NYC? Riding bikes around such a congested area as NYC is the best thing you can do healthwise as your lungs learn to take in more air and you pump more blood through your arteries, all while enjoying a glorious bike ride all around town.
It helps keep you muscles lean, your body fat down (especially important with all the delicious pizza places you can find in the area) and it keeps you sharp and quick on your feet. I mean, who doesn't want that? The best part is that you can have fun while you're at it.
Get Familiar With The Best Routes
Buy a city itinerary, choose a trail and before you know it you'll be familiar with the best places to ride around for a good time with your friends, or for a some solo exploration. There are too many routes to list here, and it all also depends on what part of NYC you are planning on exploring.
But it's always a good rule of thumb to be able to find your way around. Even your phone GPS can help when you are first starting out and finding your best bike routes.
You Discover New Places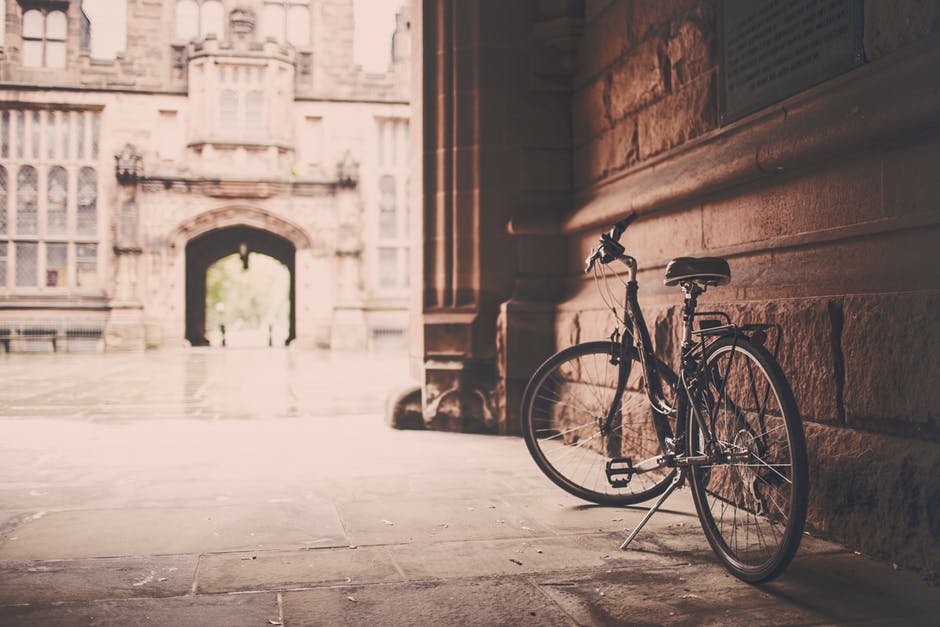 Discovering cute little mom and pop shops and cafes is a great way to get familiar with your surroundings, something that is hard to do when you're constantly going underground and paying for a subway.
Bike Rental Is Easy
It's pretty easy to rent a bike in NY at a local bike rental. They'll usually have a bike size and type for every need and will often throw in safety gear as an extra perk (because safety comes first and using a bike helmet is absolutely a must).
Biking around NYC can be an absolute blast the more you get familiar with it. The best part is, it's easy on your budget and you can bring along family and friends to join you on your adventurous discoveries.
Getting around on gas guzzling cars and dark subways or even Ubers isn't the only way to go about transportation in the beautiful city of NYC. Rent a bike, plan a trip, and see where you adventurous plans take you next.