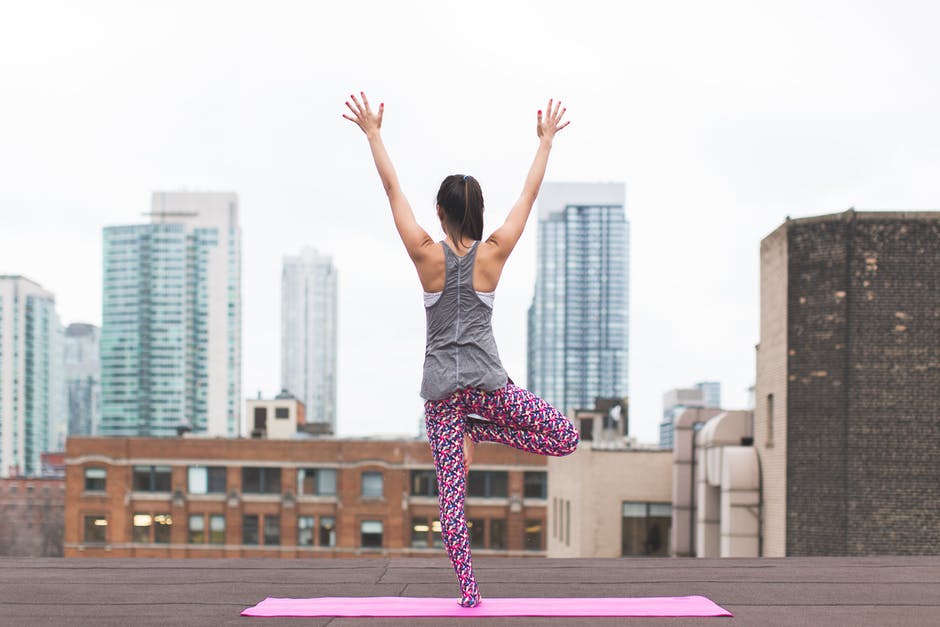 Everyone has health goals that they want to meet. Maybe you want to lose 15 pounds or quit smoking. Maybe you're committed to exercising every day. While it's beneficial to have health goals to set forth to achieve, the path to better health doesn't always have to require huge lifestyle changes.
There are all sorts of simple yet effective changes you can make to improve your overall health. Here are 6 wellness practices that will improve everyday life.
Plan Regular Doctor Appointments
No one likes a trip to the doctor, but if you're serious about improving your health, routine trips to the doctor's office are a must. In the age of big data and widespread Internet accessibility, adults have turned to the online world to diagnose themselves. But, the fact is that only a doctor can pinpoint your ailment and the root cause.
Let's assume you're suffering from erectile dysfunction. You may think that you just need a prescription and Viagra coupons and you'll be good to go, but what you may not realize is that the condition is often caused by poor cardiovascular health and this should likely be treated before taking medication for ED.
To get the thorough care you need, plan on a trip to the doctor at least once a year.
Get More Sleep
Most adults fall quite short of the recommended seven hours or more of sleep each night. In fact, a recent Gallup poll found that 40% of Americans get less than seven hours of shut eye. A lack of sleep not only leaves you feeling tired and unable to focus, it also impacts your physical health.
Losing just an hour of sleep impacts your ability to think clearly and respond quickly. A lost hour also impacts energy balance, cardiovascular health, and the effectiveness of your immune system.
But if you're like most people, there just isn't enough time in the day to get everything done while also getting the sleep you need. To get the sleep you need, stick to a schedule. Prepare for bed at a set time and avoid distractions like your phone and television. You'll also want to be careful about drinking alcohol, caffeine, and sugary foods which can impact and disrupt sleep.
De-stress Often
Sometimes life can be a big ball of stress! While meditation, exercise, and breathing exercises are recommended to de-stress, there are even simpler things you can do. Reading a book, listening to calming music, spending time with your pet, or soaking in the bathtub are all easy everyday activities.
Reducing stress isn't only beneficial for your mental and emotional health, it also improves your physical health. Prolonged and high levels of stress can cause all sorts of health issues including:
High blood pressure
Ulcers
Depression
Migraines
Obesity
Stroke
Heart disease
IBS
Take time to spend a few minutes each day doing something you enjoy. You'll feel less worried, calmer, and refreshed.
Spend Time Outdoors
Nature offers all sorts of benefits. Even spending just a few minutes outdoors can have a huge impact on your health. Breathing in fresh air and catching a few rays have proven to help with mental health, reduces stress, reduces blood pressure, and even contributes to a longer lifespan.
The best part is that you don't have to be outside all day long. Sitting outside on your porch or taking a quick walk around your community can be just what you need to improve mental clarity and to boost your physical health.
Eat Well
We are what we eat. The more wholesome and unprocessed foods you eat, typically the healthier you'll be. Aim to eat wholesome meals a majority of the time, but be sure to leave room for your guilty foods. The key is to eat well most of the time, while also allowing room to indulge in things you normally otherwise wouldn't.
To eat better, prepare your food ahead of time so that there's no guessing what's for lunch or eating junk food as a meal.
Drink Plenty of Water
Water does more than just hydrate. Drinking water is also beneficial in that it removes toxins from the body, relieves fatigue, improves skin complexion, boosts the immune system, and even impacts your mental state. Aim to drink at least 8 glasses of water each day, though the exact amount you need depends on your weight, height, and daily physical activity.
If you work a physical job or exercise during the day, it's important to increase your water intake to ensure that your body remains properly hydrated and functioning at optimal levels.
Conclusion
Planning to take big leaps to improve your health is nice, but sometimes it's the smaller changes that have the most impact. If you want to improve your overall health, be sure to keep these 6 steps in mind to life healthier and happier.
Was this article helpful and informative? Leave us a comment with your thoughts in the section below.