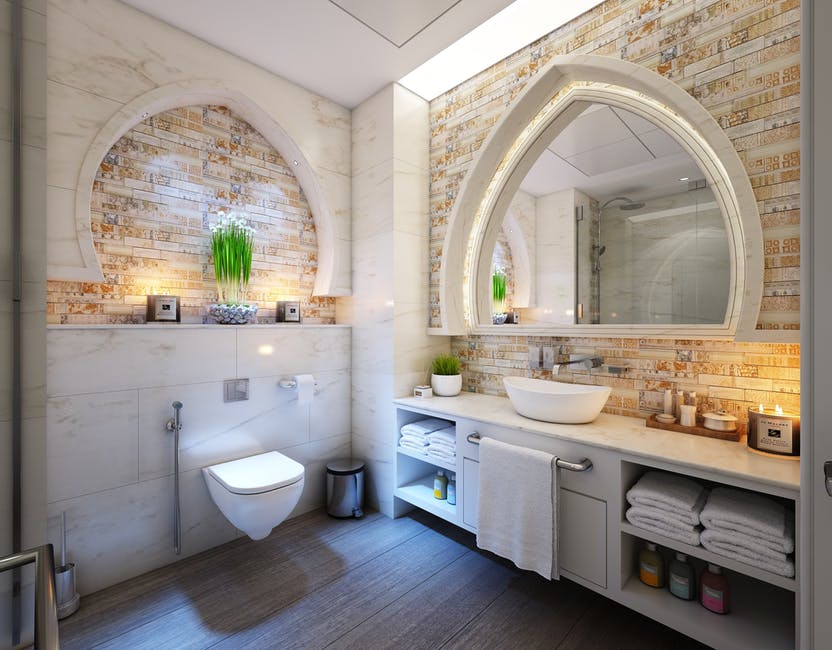 You might want your living room to ooze traditional luxury and opulence, while your kitchen is minimalist, chic and contemporary. Whatever your dream house looks like, we'd bet that the bathroom is one of the most important rooms to you – from quick morning showers to that relaxing bath at the end of the day, it needs to deliver practically while remaining stylish. With that in mind, we've come up with a handful of steps that should help you to easily design the bathroom of your dreams…
Everyone must reign in their spending somewhere, so you need to have those parameters clearly laid out from the start. If you begin all product searches by narrowing down the options within that price bracket, you shouldn't end up blowing your budget.
You can't start looking at bathroom furniture without knowing what you'll be able to fit in. Don't just measure the walls and ceiling heights, but the size of the bath and shower basin you can accommodate, sink areas, and don't forget to allow for door openings too.
Have you thought about how you'll decorate your space? Will you go for a vintage roll-top bath or a modern Jacuzzi tub? There are hundreds of products out there for you to wade through, so defining your style early will help you massively in finding the perfect items.
Now that we're on to the larger bathroom items, it's time to start the search. If you want to get the most for your money though, stay away from the showrooms for now – they don't have the sheer number of products that websites do, and you can usually get better deals online. You'll already have your measurements to check whether it's the right fit, and you can always visit the showroom when you've made your choice just to be safe.
Once you've decided on what you're buying, you should never just click "buy". Always go into your bathroom space and plan the layout – even chalk it up on the walls and floors if you need to so you can visualize it better.
When you come to choose your flooring and tiles, you also need to be certain how it will all gel together and what your overall color scheme is. For smaller spaces, stick to white and other pale colors to reflect light back into the room, but for larger bathrooms, dark woods or jet-black tiles can be stunning.
How will you accessorise?
Finally, it's time to add those finishing touches, but don't forget that practicality is critical here. A bathroom can look magnificent while being completely impractical for use, so consider the bathroom accessories you'll need to make the space function effectively. You'd be surprised at how stylish toiletry holders and towel rails can be – just take a look.
What's your idea of the perfect bathroom?