This post has been sponsored by Rachael Ray Nutrish for Pets. All opinions and love for the Nutrish brand are 100% my own.
Today, Mittens and I are taking over Mom's blog. She told us to tell you about what our day looks like while she works away writing and blogging.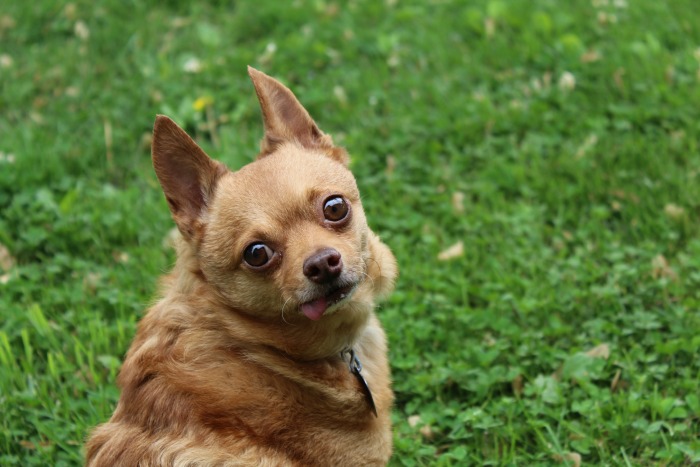 Our day starts early in the morning since Mom gets up around 5:30am. Of course if Mom is getting up, I jump up too because I don't want to leave her side. She is my favorite person in the whole entire world so where ever she goes, I am going too!
Of course, that early in the morning, I have to share Mittens with my Mom. She loves to snuggle with her too and offer lots of love in the wee hours of the morning.
After early morning snuggles, Mom goes about her business and then Kayla gets up. Kayla is Mittens Mom and she's an artist, so anytime she starts to draw, Mittens gets a little jealous.
About mid-morning, Mom hollers for me and Mittens because it's time to eat!! I get so excited to eat because I have the best food on the planet — Nutrish.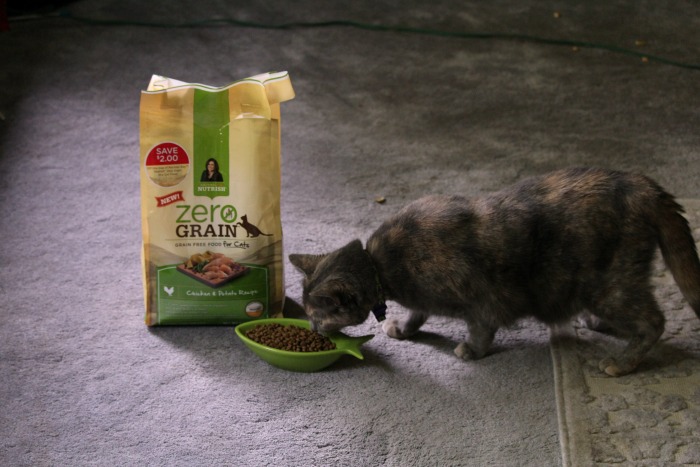 Nutrish takes great care in finding delicious ingredients which means Mittens and I will always have delicious food available.
A little bit of info about Nutrish
Working with a team of pet nutrition experts, Rachael Ray created new Rachael Ray Nutrish® Natural Food for Cats. Made with simple, wholesome ingredients, each meal is inspired by tasty recipes from Rachael's own kitchen. Real meat, like fish or chicken is always the number one ingredient in Rachael Ray Nutrish for Cats. There's never any junk like meat by-products, artificial flavors or preservatives. Just a simple, great taste that both Mittens and I love.
After eating, it is totally time for naptime. You never know where I am going to land, and when I do, sometimes you might catch me drooling!
Most of the time though, you can find me curled up in mom's blanket.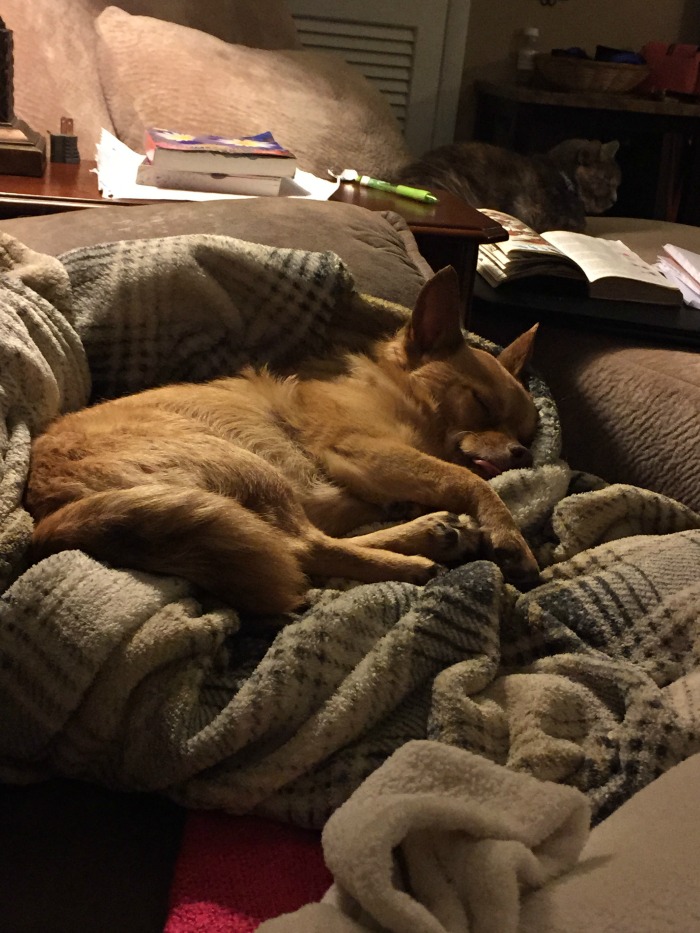 After nap time, mom wakes me up because she needs to photograph me in items she received to review. Sometimes I am happy to help, and then other times, I'm like why mom????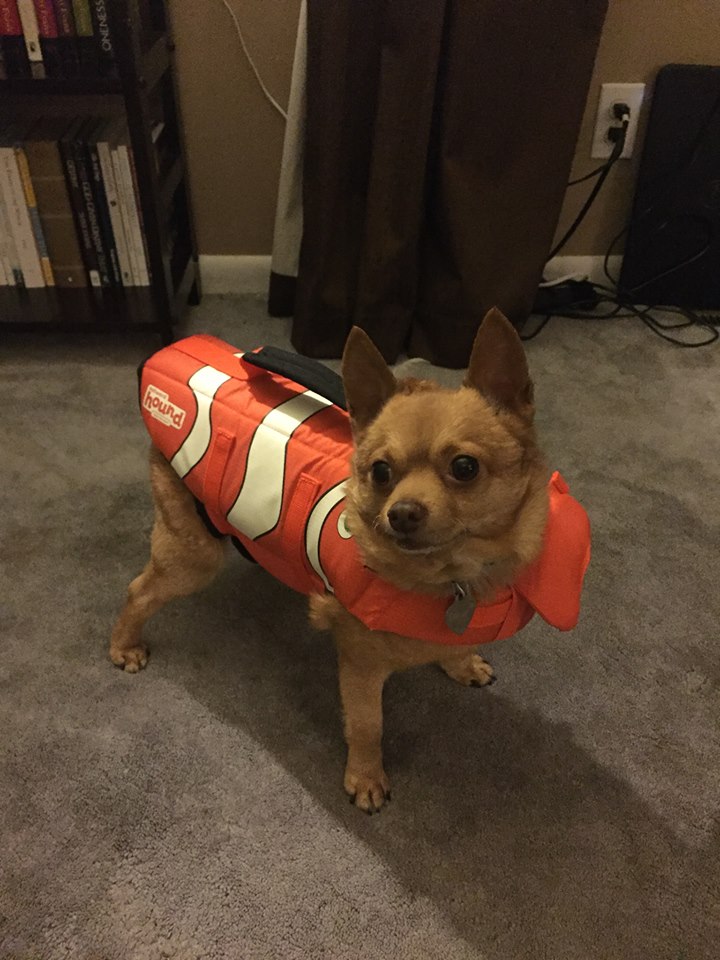 The cool part about my day to day life is I never know when mom will get offered a road trip to take. Sometimes I can't go and have to stay home, but then sometimes I get to go with her. Those are my favorite times. I get to be treated like a king on those trips!
Mom packs all my clothes when we go and we take LOTS of selfies!
Mittens has to stay home, but that's okay. I think she likes having the run of the house with the house sitter that comes to stay with her.
Now that you have seen a little glimpse into the life of a blogging dog and cat, what does your pet's day look like?