Memorial Day is here and many families are traveling to go and hang out somewhere. Having a way to plan an affordable family vacation is important. For us, travel comes at the end of the summer because of our busy schedules. BUT — we do have a few things that we do to make our travel more affordable so I thought I would share that with you today so that if you are traveling this summer, you can put these tips to good use.
1. Have a Staycation
You can eliminate the cost of traveling (think hotel stays, food out, attraction costs, etc) by planning a staycation right in your own home town.
For us, we live right in the heart of Western Kentucky so we are a half day driving distance to many fun locations. One of the favorites around here for hiking is Garden of the Gods.
This is one of the most beautiful spots to hike in our area and it doesn't cost a dime to do it!
The rocks here are colored with swirling red and brown designs, formed by the slow leaching of iron ores out of the limestone.
Staycations afford you the option to stay at home, yet explore the area in which you live.
2. Drive If You Can
For us, we have four family members so flying is not a valid option for us most times. Plus, getting my daughter on a plane would be like trying to get BA from the A-Team on a plane. She would have to be drugged.
So, when we are traveling, we always try to find locations that afford us the ability to drive. It's not that bad on gas when you have reward cards like the Shell rewards I wrote about here. We basically paid .27 for a full tank of gas when we went to Greenville, SC this last time.
We have driven as far as Dallas, Tx and Orlando, Florida — and those trips offer a lot of fun times in the backseat of the car.
3. Sometimes Groupon Has Great Deals
No — this is not sponsored by Groupon, but I have noticed when skimming through the travel deals that they have TONS of great deals on hotel and airfare and of course all inclusive trips that include everything. Seriously — you cannot beat the deals they offer.
4. Combine Hotel and AirFare for a Better Rate
Many times if you use places like Priceline and Booking.com, you can combine your hotel and airfare costs to get a better deal.
I have used Priceline countless times and have saved hundreds of dollars on the cost of my trip.
5. Save Your Airline Points
For me, I just started doing this, but I used to plane hop a lot — whichever one offered me the best deal. However, by flying with the same airline all the time, your points will accumulate and before you know it, you will have yourself a free flight in hand!
6. Don't Be Afraid to Ask for a Discount
Okay — now, here's the thing. If you want to really get a discount, the best thing you can do is ask, right? There is no harm in talking to the manager of the hotel where you are going and expressing your love for the hotel chain. You can also mention that through the booking companies they were offering the price at a lower rate and could they match it.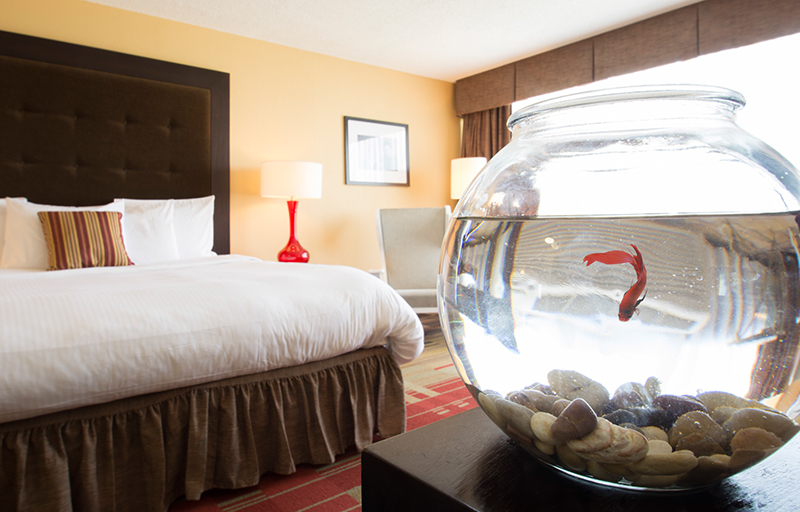 Many hotels would rather book direct and sometimes you get specials by doing this. So don't be afraid to ask. The worst they can tell you is no, right?
By following these 6 tips, you can plan a fun affordable family vacation for all. It's time to hit the open road and have fun again! Stop letting money get in the way of a little family fun adventure time.
Pin it On Pinterest
How do you save money and make your family vacations affordable?