This shop has been compensated by Collective Bias, Inc. and its advertiser. All opinions are mine alone. #BlueLizardSummer #CollectiveBias
Over the course of my kids lifetime, we have done a many staycation in our town when money was tight and we couldn't go on vacation. Instead of making the kids feel like we couldn't do anything fun, my husband and I would get creative and create our own vacation — a staycation worth everything to them. Not only did my kids have a blast over the course of those summers, but when we ask them now that they are grown, what their best memories were — they always bring up these exact moments. This lets me know that what we did was perfect for them.
Now, you may feel like you are not creative enough to come up with some ideas for fun, so today, I thought I would share with you 4 ways you can create a free,or almost free fun staycation right in your own town — without ever leaving the area.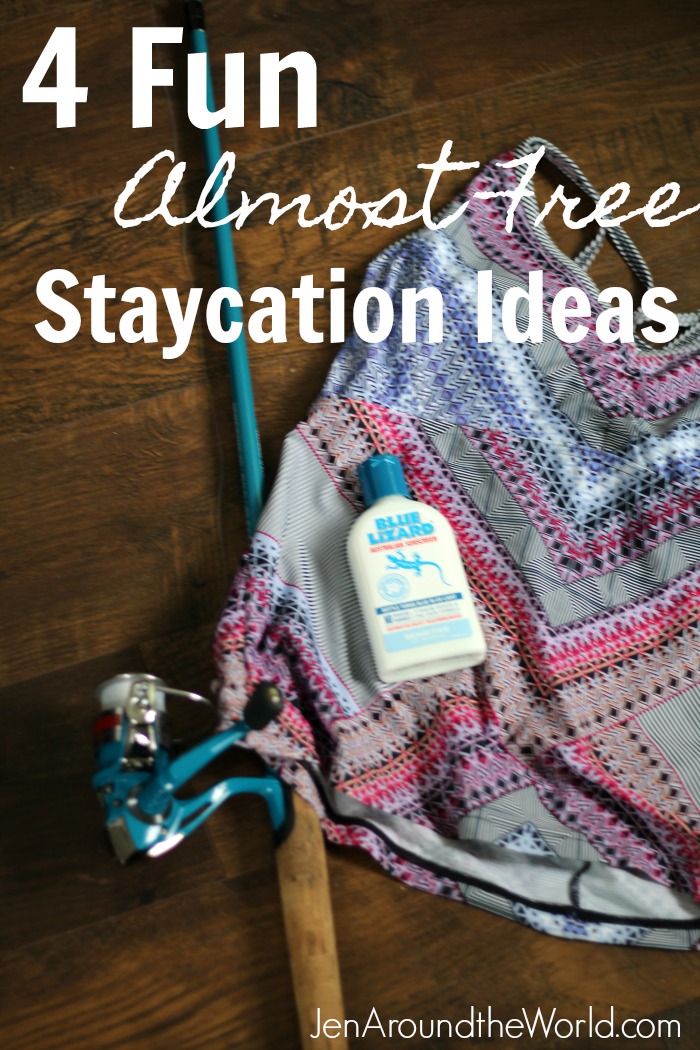 4 Fun Almost Free Ways to Enjoy a Staycation in Your Town
#1 Swimming
You might not have a pool, but guess what? That should NOT stop you from going swimming. There is always a way around that.
For starters, you can ask a friend who has a pool if you can bring the kids over swimming.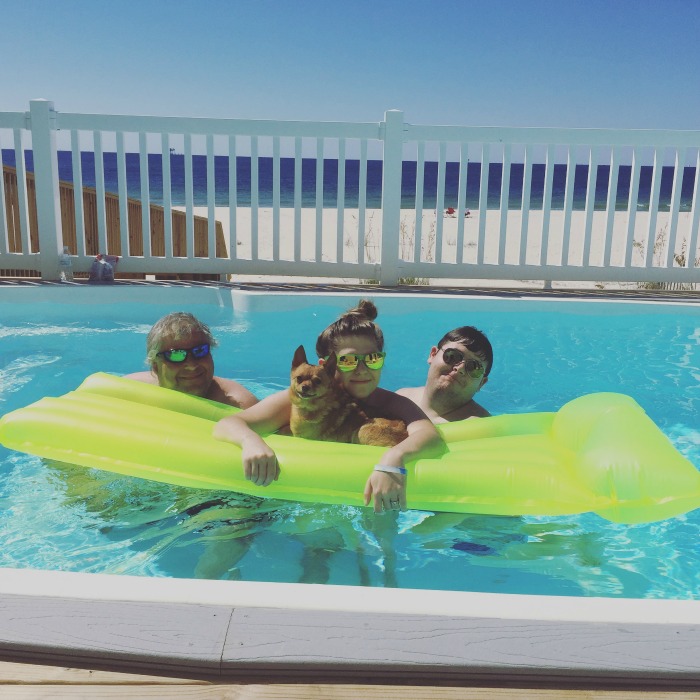 If you don't have a friend who has a pool, maybe you have a lake in your area with a beach. Where I live, we have 3 or 4 within a 30 minute drive, and it doesn't cost a thing to go here swimming.
When we go swimming, we always make sure to use Blue Lizard® Australian Sunscreen Sensitive. We love this sunscreen because it offers all the coverage our family needs for our busy lifestyle.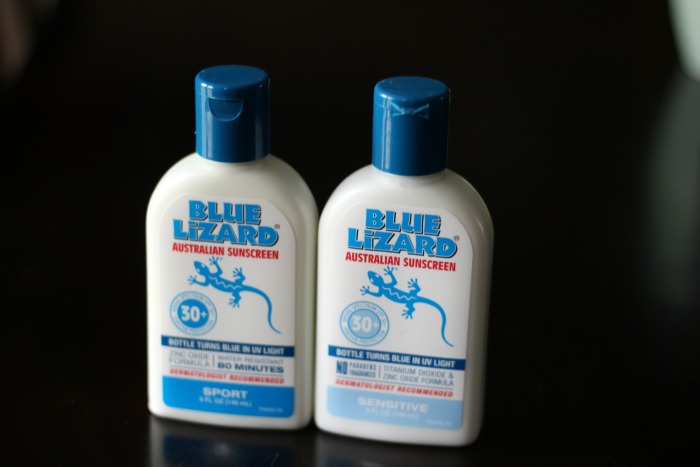 Blue Lizard® products have a unique zinc oxide formulation and provide broad spectrum UVA/UVB protection (SPF30+). Not only that, but when the bottle is exposed to harmful UV rays, it changes colors. This lets the kids know that they need to have it reapplied often.
If you are a parent, please consult with your pediatrician before using any sunscreen on a child younger than 6 months.
For children older than 6 months, I would recommend using Blue Lizard® Baby or Sensitive products to minimize risk of skin sensitivity. To learn more, click here.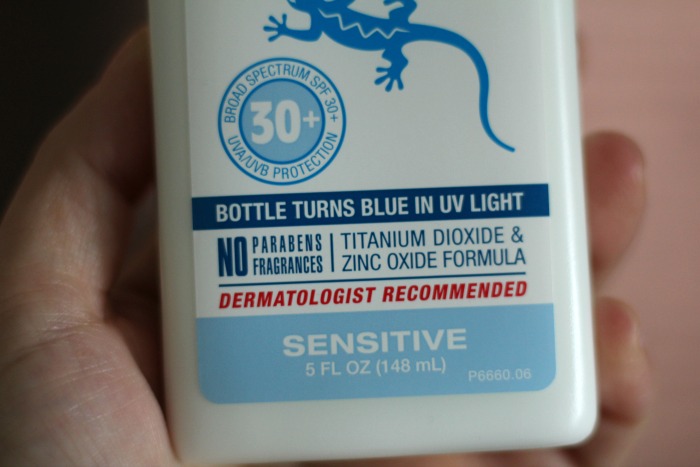 #2 Take the Kids Fishing
Our family loves fishing, so whenever there was nothing to do, or when we wanted to enjoy the summer, we would pack up the fishing gear and head to the lake.
Even now, my kids are grown and we still run away for a day to hit the water and catch some fish.
Fishing is always free (without the exception of paying for your fishing license). It's a fun way to enjoy the summer and a great way to kick off a staycation.
While you are at Walmart picking up that fishing license, you can pick up your favorite Blue Lizard® sunscreen as well. Be sure to download the Ibotta app because when you buy the sensitive version in the 5 ounce bottle, you get $4 back! Ibotta is one of my favorite ways to save money when I shop at places like Walmart.
Originally created in Australia, where sunscreen standards are the strictest in the world. Blue Lizard® is now made in the U.S., in Johnson City, Tenn. They use the highest quality ingredients and is ranked as one of the top sunscreens by the Environmental Working Group (EWG).
There are 4 types available — Sport, Baby, Face, and Sensitive. The baby and sensitive varieties are paraben-free, chemical-free and fragrance-free. The face is also oil-free and all formulations are mineral-based containing Zinc Oxide.
#3 Free Movie Days
Every summer, most theaters offer free movie days. When my kids were little, they always looked forward to the days we would go and enjoy a free movie. We would save up our change for a couple of weeks and purchase a large popcorn and coke to share among the three of us (thank God for those free refills!) and spend the afternoon watching some of our favorite movies.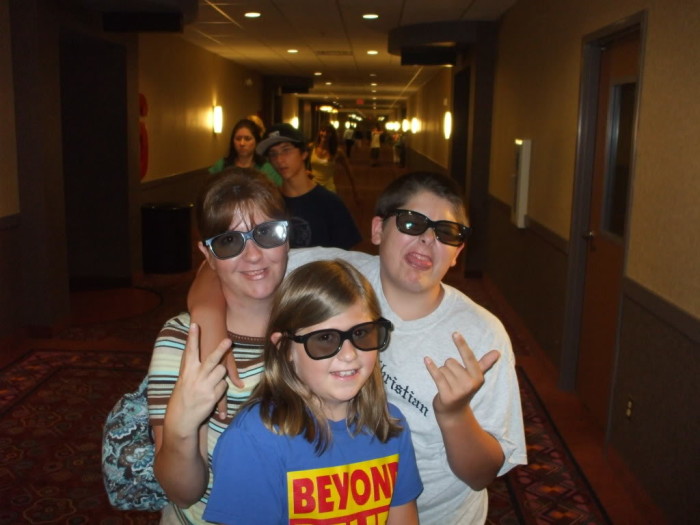 Be sure to check your local theater. These usually start in June and run through the entire summer.
#4 Free Zoo Days
Okay — if you do not have a zoo in your town, but are willing to drive a little bit, you can find a zoo sometimes that offers free zoo days. We have two close to us, both that can be visited in a day and they both offer a few free zoo days during the summer.
This has always been a fun time as we love petting the animals and learning about them. Even now, with grown kids, they love visiting the zoo.
These 4 ideas should give you some fun and creative ways to have an amazing summer without having to sacrifice any fun. Just because money might be tight, that doesn't mean you have to forgo a vacation. Create a staycation instead!
Also — don't forget to purchase your Blue Lizard®Australian Sensitive suncreen and grab that $4 Ibotta offer.