I was compensated by Balance for my participation in this campaign. I am also part of the Mom It Forward Blogger Network.
Being a blogger can look glamorous from the outside, but many people don't see the hectic lifestyles that we live behind closed doors. There are many nights I work late into the night writing posts for clients. There are also many days I want to stay at home, but I need to go out and shop for items needed for blog posts.
And not only that, but we have to constantly stay up on the latest social media news, trends, etc, so we are always watching and learning things to help us be better bloggers. Doing all of that can cause my life and every other blogger out there to become extremely hectic and chaotic.
When that happens, I have to bring my life back into balance.


Balance in life is important. For instance — if you are all the time denying yourself something you love, then your body will eventually give in and crave only that thing meaning you will binge on it and cause yourself to over indulge.
I don't want to be that way in my life, so I choose to give myself balance in 3 different ways.
3 Ways to Bring Balance to a Hectic Lifestyle
#1 Take Care of YOU First
Something that I started doing for myself this year is treating myself to a monthly massage. This one tiny hour per month has literally changed my whole perspective about everything.
Every month, I take one hour out of my busy day, and I visit my massage therapist. I get a deep tissue massage working out all the tight knots that have formed in my muscles from sitting at a desk hunched over writing.
By doing this for me, I am telling myself that I am important too. When I feel important, then it is easier for me to make others around me feel important also.
#2 Giving in to My Sweet Tooth
Okay — now this one is a definite. I do not deny myself sweets — especially during certain times of the month. For the most part, I eat pretty healthy during the week, but when I want something sweet I don't deny myself, but I like to be mindful of what I am indulging in. So– I give myself Balance.
Balance is a snack that we can all crave-freely, with the sweetness we want and nutrition our bodies need. Balance has a deliciously perfect ratio of carbohydrates, protein and dietary fat that will get you craving balance freely.
Balance is small enough that I can also put a couple in my purse, so that when the craving hits, I can grab a bar on the go and feel like I am treating myself. They are packaged in regular and mini bars, perfect for easy enjoyment to keep up with my on-the-go life.
They are available in four delicious flavors, including Chocolate Caramel Peanut Nougat, Chocolate Peppermint Patty, Dark Chocolate Pecan Turtle and Dulce De Leche &Caramel. Each new bar is 190 calories or less, contains 5-7 grams of protein and 5-6 grams of fiber.
#3 Doing Yoga
When my life feels super stressed and I need to calm down, I find myself craving yoga stretches. They help me clear my mind and breathe out all the stress I happen to be feeling at the time.
There are tons of great yoga poses you can do to relieve stress and bring your life back into balance, but one of my favorites is the Child Pose.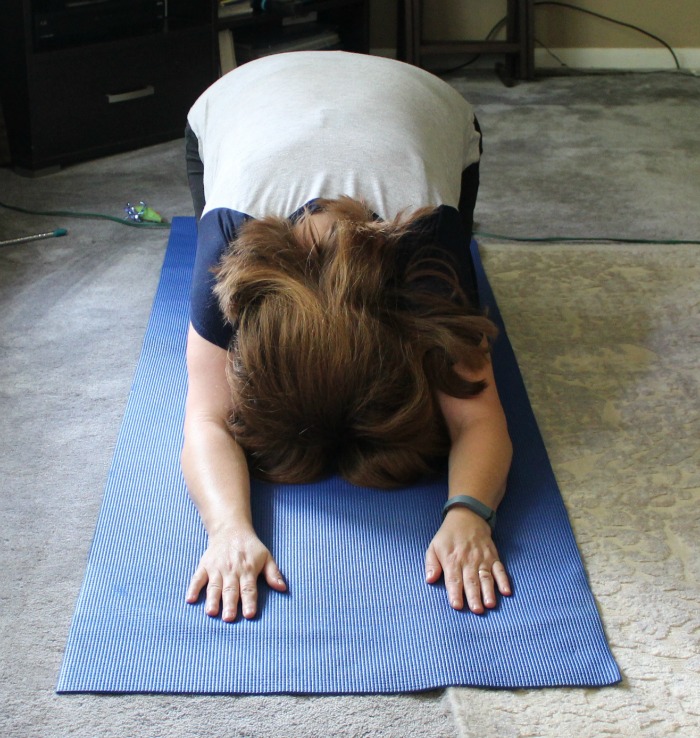 I will spend an hour stretching and releasing tension, and then when I am done, most time, I will sit right on my yoga mat and have a delicious Balance Bar.
Balance is available at retailers nationwide, including CVS, Walmart and on Amazon.
Enter to Win
One of my readers is going to get his/her chance to win 1 6-pack box of Balance in one of these flavors: Chocolate Caramel Peanut Nougat, Chocolate Peppermint Patty, Dark Chocolate Turtle or Dulce De Leche & Caramel varieties. I cannot guarantee flavor preference.
Use the Giveaway Tools form below to enter.