This is a Sponsored post written by me on behalf of Pompeian for SocialSpark. All opinions are 100% mine.
I am super excited that I am down 7 pounds since I started watching what and how I eat. I think by choosing more good for me foods, my body is reacting to that, and I am getting slimmer and fitter.
One of my major changes was straying from all kinds of oils and sticking with just olive oil for the most part. It is a good fat and can really flavor up your food — like this yummy Beef-Stir Fry recipe that I made the other night.
One of my favorite brands of Olive oil is Pompeian Olive Oil. The grapeseed oil really enhances the flavor of your food and can make any greek meal taste SO authentic. A chef secret for decades, grapeseed oil has similar health benefits to olive oil, but it is even more versatile for cooking due to its light taste and high smoke point. Trust me when I say that all chefs use this delectable flavored oil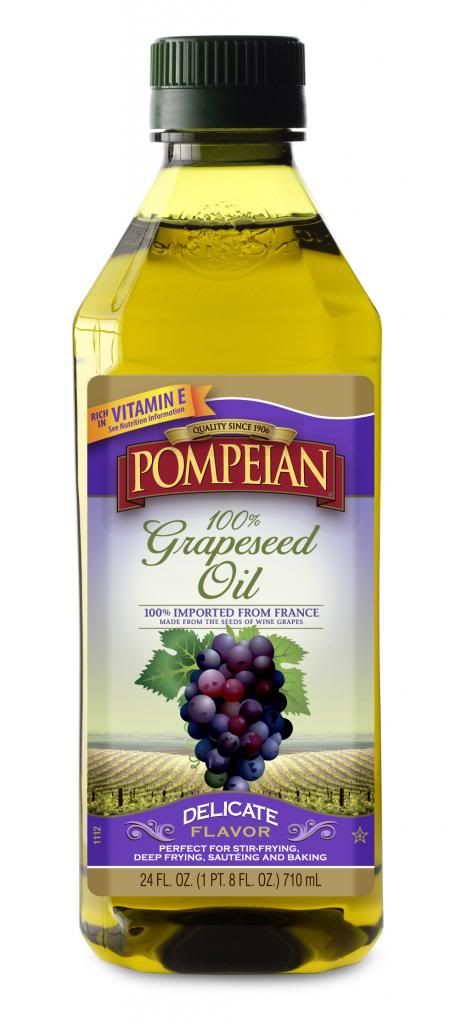 Another recipe that I found that sounds extremely delicious and one I will be trying soon is Smoky Fried Chickpeas. I love Chickpeas anyway — so when I found this recipe, I knew it was going into my recipe "to make" catalog.
Do you love to cook and share recipes?
Pompeian and Hungry Girl are challenging bloggers to change our oil by re-imagining a recipe that uses butter or vegetable oil, and instead try Pompeian's Grapeseed Oil or OlivExtra Premium Mediterranean Blend.
Simply post the recipe with an accompanying image on your blog, head to the Pompeian's Time to Change Your Oil Facebook app to share a link to your blog, enter your contact info and click SUBMIT! Update: The submission portion of the campaign is over and that you can now check out the semi-finalists and cast your vote through Sunday, May 12th for the most creative and appetizing recipe that best incorporates Pompeian.
The winner will be selected by Hungry Girl Lisa Lillien and will receive an all-expense paid trip to BlogHer Food '13 in Austin, TX June 7-8. Plus, your recipe will be featured with Pompeian throughout the event!
I am so excited! What kind of recipe would you submit?