I have been wanting to dive into bible journaling for a while now, but you know how it is when you have a Bible that you love dearly, and are really not sure if you want to get another Bible and use it.
Honestly — that is what has been holding me back from journaling, but I recently found out that by using this adorable Bible Journaling Kit, I can use my regular Bible or another Bible to create fun and memorable journals.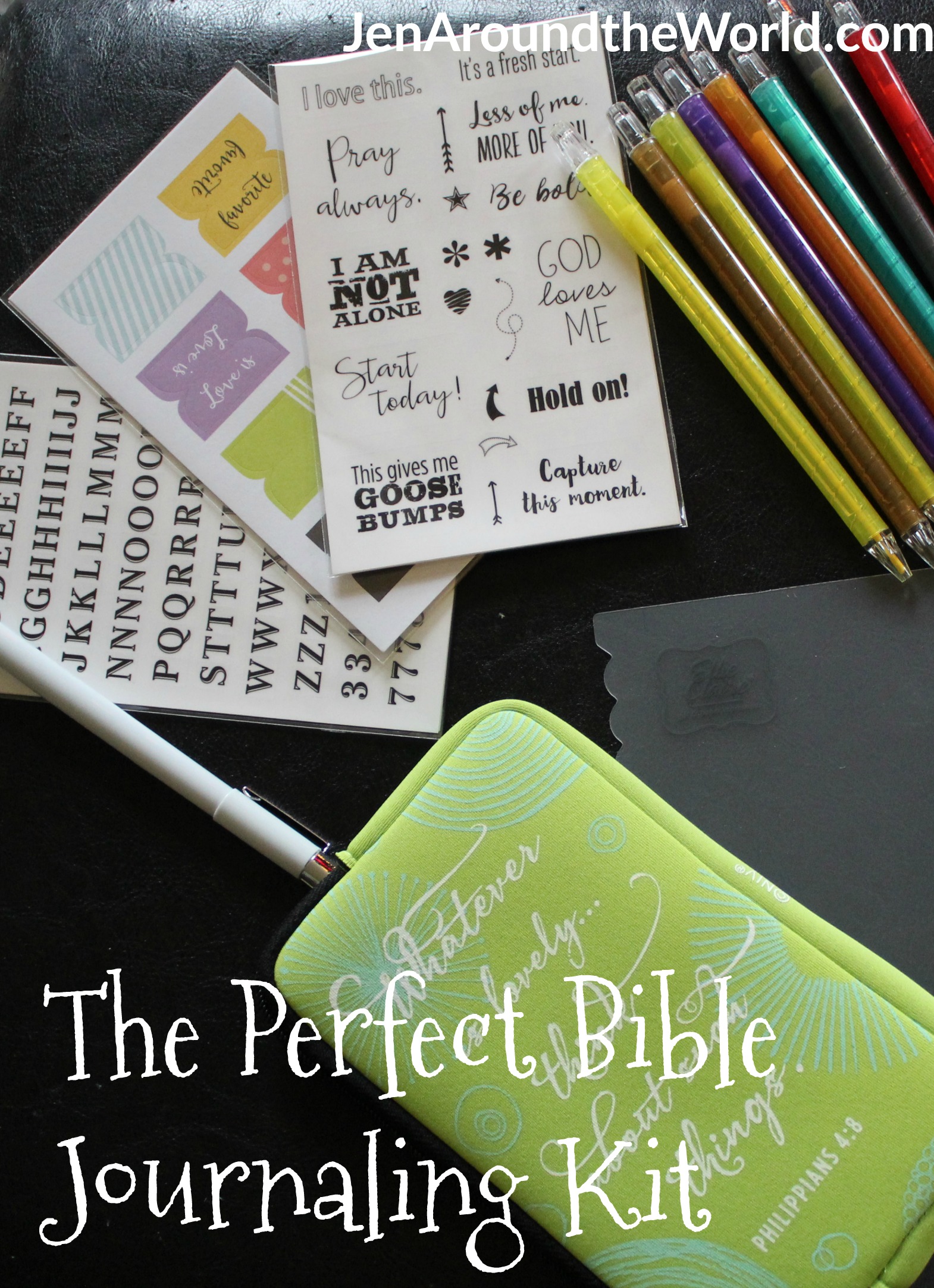 I wasn't really sure how to use a Bible Journaling Kit, but I soon learned that you just basically follow your heart and journal through stickers, writing, drawings and more how the Scriptures are making you feel.
For instance —
I love the stickers that come with this kit. The one that stuck out to me immediately is the "Life Verse" sticker and my mind went straight to Romans 8:28 — which has always been my life verse.
The tabs are cute too and really make my Bible stand out. When I saw the love tab, I knew I wanted to put it on 1st Corinthians 13 because I refer to that Bible verse often.
I love the pen that comes with the Bible Journaling Kit. It is perfect for any type of Bible page and does not bleed through to the other side.
While reading Joshua one morning, I was struck with remembering to be strong, so I took my pen and the colored pencils and wrote it great big across the top of the chapter.
I am not as elaborate as some are with their Bible journaling. My daughter is the artistic one, but that is the cool thing about Bible Journaling — you don't have to be artistic. You are drawing what God lays on your heart to draw– not what everyone else is drawing.
Kit includes:
4 sheets of word stickers
4 sheets of alphabet stickers
24 tab stickers
8 colored pencil twists
1 journaling pen
1 pouch with adjustable strap to fit Bibles of all sizes
1 ruled page protector mat with tracing lines
If you are looking for an awesome Bible Journaling Kit, you can purchase the one I have at one of these locations:
Enter to Win a Bible Journaling Kit
One of my lucky readers is going to get to win their very own Bible Journaling Kit.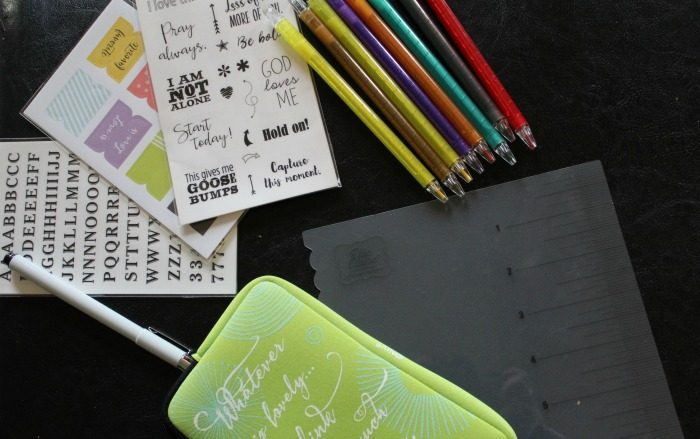 Use the Giveaway Tools below to enter and good luck!