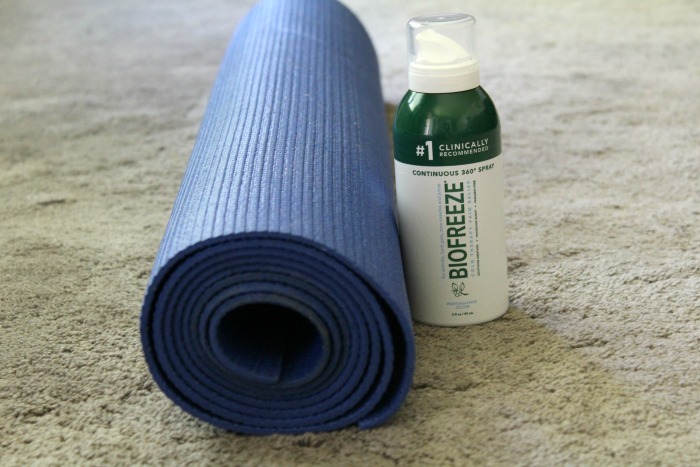 One of my favorite things in the world to do when I am at home is yoga. Yoga has been my release when life seems to overwhelm me. However when I do yoga sometimes, I overdo it and my muscles get super duper sore. Thankfully I have my Biofreeze® to help me manage the soreness.
There is just something about yoga that draws me into a oneness with myself and helps me slow down when the rat race around me is spiraling out of control and completely overtaking everything around me. Sometimes I spend an hour or more stretching and losing myself in yoga.
But — when I overdo it, and I do overdo it plenty of times, I need something that is going to relieve the soreness I happen to be feeling.
How I Learned About Biofreeze®
I was first introduced to Biofreeze® several years ago when I went to the chiropractor for some back pain I was having. He did therapy on my sore muscles and told me he was going to apply this to help ease the soreness. Immediately it started working its magic and I knew that this was a product I was always going to keep on hand at home.

One of the reasons I love this product is because they are a safe and effective pain relief alternative to harsher forms of pain relief.
Biofreeze® is a non-systemic, non-narcotic, and it contains no NSAIDs (non-steroidal anti-inflammatory drugs), salicylates or addictive substances.
You can get Biofreeze® at Walmart, CVS, Walgreen's, Target, Rite Aid and more. Click here to find a store in your area.

My 3 Favorite Biofreeze®  Products

When I was asked to talk about my love for Biofreeze®, the company sent me several products to try — the classic pain relief gel, the classic pain relief roll-on applicator, and my all time new favorite — the 360 continuous spray.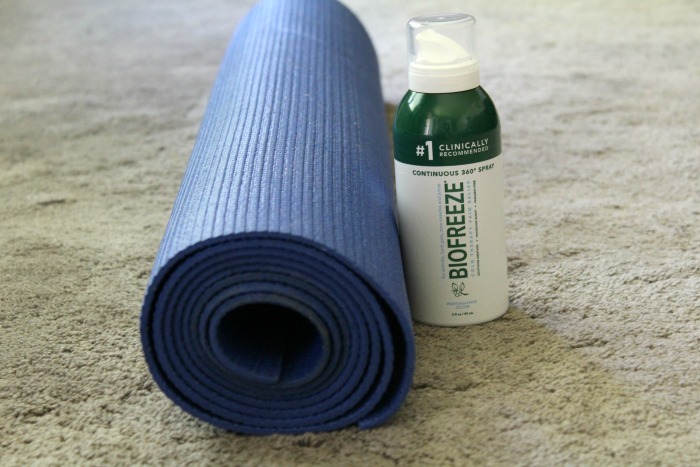 Because this has a continuous flow, I can use it on my lower back — and I don't have to wait for someone to apply it for me, which is perfect on the days when I am doing yoga all by myself.
Now that you know about my favorite products and how I use Biofreeze® to relieve pain so I can live my life the way I want, what about you? Have you ever used Biofreeze® before?

I was selected for this opportunity as a member of CLEVER and the content and opinions expressed here are all my own.