Every single day for the last 2 years, not a day goes by that someone I know asks me what I do for a living. When I tell them that I am a food and travel blogger, their next question is How do I do that? I then have to break the news to them, that this is not an overnight success and I am still learning as well. Then they always ask me, how can I save money on my travels? When should I book my hotel? When should I buy attraction tickets? Those are all legitimate questions, and today, I am hoping to share with you a few ways that you can save money on at least one of those options.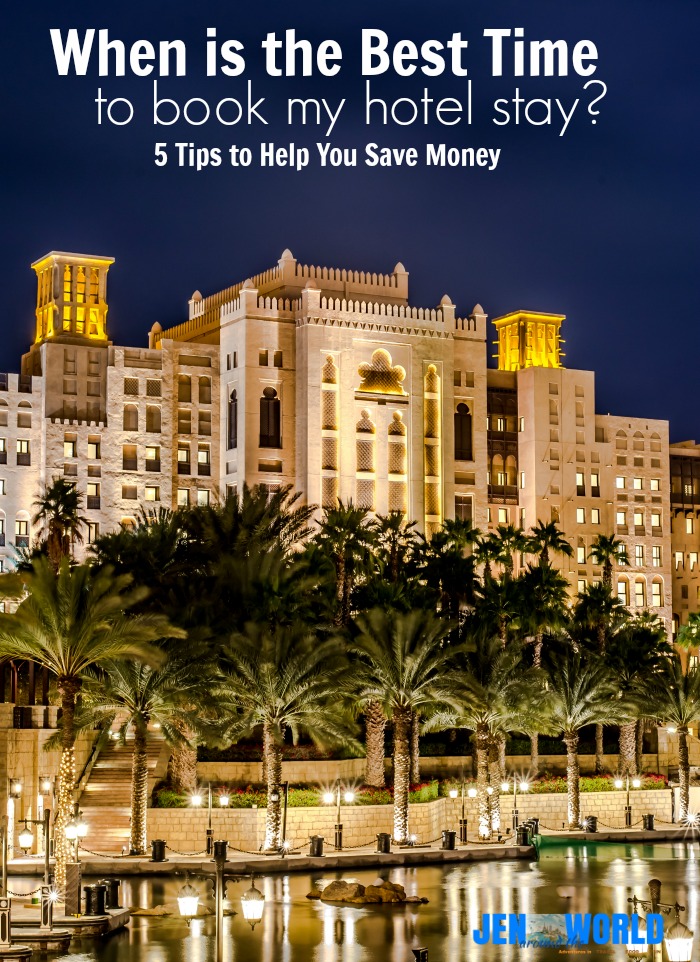 Traveling is never cheap. Believe me. I travel a lot and any given conference trip for me will cost me quite a bit of money. However, I have learned how to save money on both hotel stays, and of course airfare hacks as well, but today I want to focus on when to book your hotel stay.
When to Book Your Hotel Stay
There are certain times of the year that I have found that work best whenever you are booking your hotel stay. I am not one of these last minute deal kind of girls, but if that is they way you roll, that's fine.
Last Minute Deals
If you are planning an impromptu road trip and need to book a last minute hotel stay, my two favorite places are Booking.com and Priceline.com. Both offer great deals and with Priceline, you can do the name your own price and save over 40% off the price of the hotel room.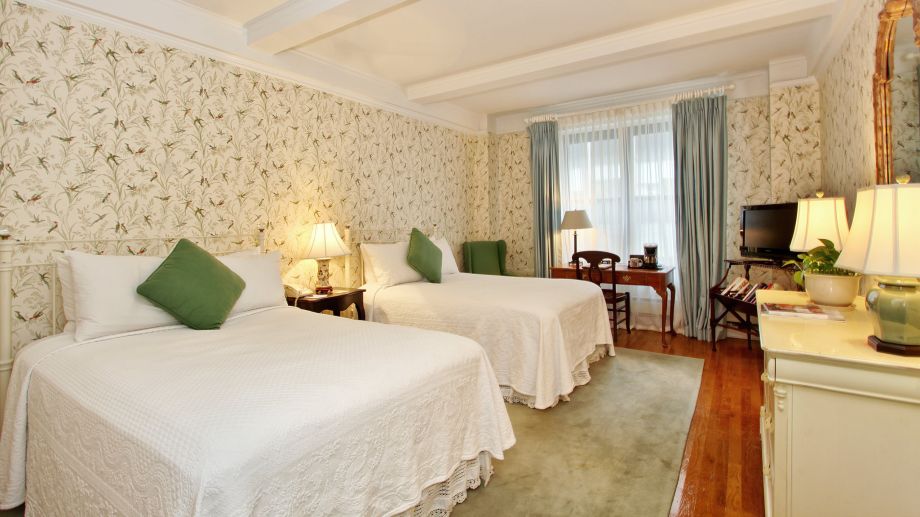 In the past, I have used both, and they both equally offer me a great deal. Here's the thing though — don't just research one of these sites. Sometimes, one will offer you a better discount than the other one will. You might even need to make sure you have the ability to cancel if need be, and sometimes Priceline does not offer that option where Booking.com does.
During the Holidays
I don't travel a lot during the holidays because all my family lives in one place, but if you do travel and need to book a hotel stay, be sure to book around 6-10 months in advance.
Traveling during the holidays is one of the most busiest and most expensive times of the year, so the further out you can book your stay, the better off you are.
A Particular Hotel You Love
If you are in love with a certain hotel and that is the only one you plan on ever using, be sure to sign up for their rewards programs. Not only does this save you money, but they also send out emails from time to time on when is the best time to book a room for them.
One of my favorites to use is Hilton Honors. I signed up when I visited the Creation Museum a few years ago and wound up getting 1 night free thanks to all my points I had saved up.
However, if you're set on staying at a certain hotel or resort then it can become risky to wait too long to book. Rooms with your choice of bed such as king beds could be sold out, or the higher floors could get booked. Book 3-4 months in advance for best prices and room selection. I like the higher floors, because there is less noise above me.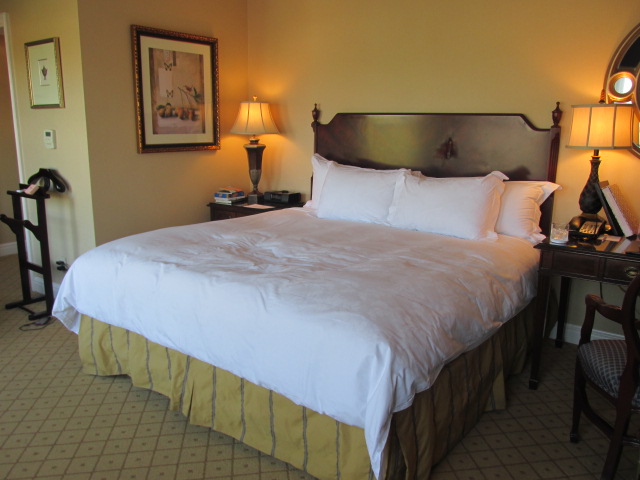 Peak Seasons
Anytime you stay somewhere during a peak season, you can always expect to pay more, especially if you wait until the last minute.
For example, this beautiful beach house that we rented last year during our stay to Gulf Shores — costs twice as much during the peak season as it does in the non peak seasons. That is the same as it is with hotels.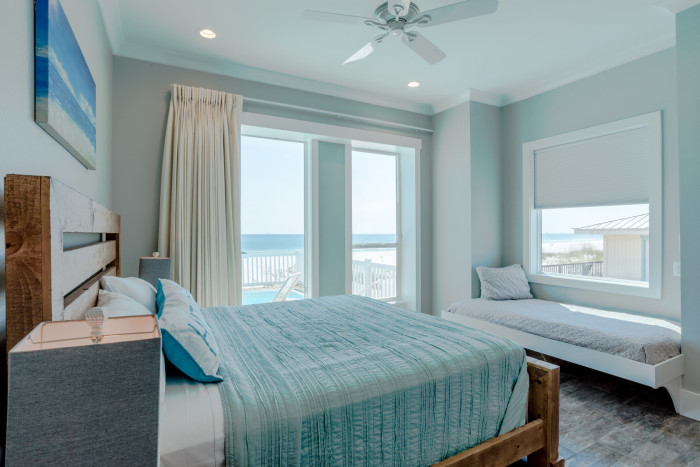 Room rates can get competitive and uncertain so it is best to book about 10-14 weeks in advance during the peaks seasons. Just be sure to check with the area's website to find out when that is.
All Other Times of the Year
According to online research, the magic number for booking dates is 14 – 21 days prior to your stay. If it's not during a holiday, it's not during peek season AND you're flexible on which hotel to book at than this is the golden time to book.
For me, as soon as I know I am headed out somewhere, I almost always book my hotel — and if you happen to be flying, you can get an even better deal when you combine things.
Final Thoughts
If you are still not convinced that following these guidelines will net you a great deal on a hotel stay, be sure to choose a hotel that has free cancellation so that you can change your reservation if you find a better deal.
Oh – and if you are a blogger or work in the travel industry, or you are just starting out, be sure to talk to the general manager of each hotel chain and ask if they have a media rate. That can totally save you tons of money!
When do you find yourself booking a hotel stay?