Check out these 8 things to plan for a cabin vacation in the Smokies!
Everyone loves to talk about how much they need a vacation. However, in reality, most people fail to take advantage of their paid vacation time. So this season, get the most from your well-deserved time off and plan an unforgettable excursion.
A Smoky Mountain vacation is a great option if you are looking for a place to escape your busy, everyday life and spend some time with your family or friends. Besides total relaxation, you'll also be able to hike, explore nature, and participate in other outdoor activities. And if you want to make the most of your winter vacation, stay in a classic wooden cabin.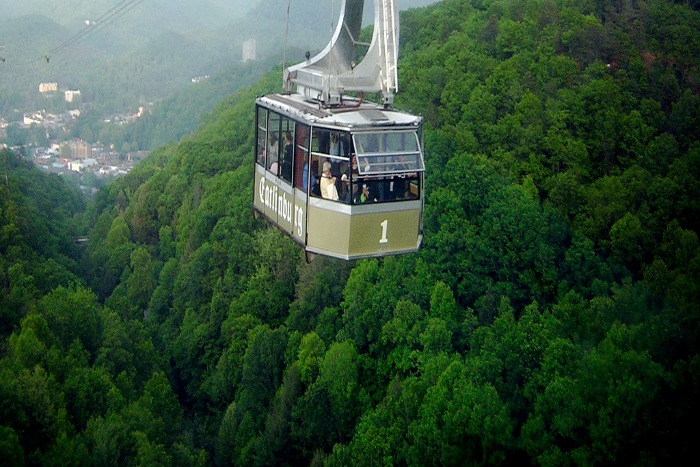 Like any trip, when planning a trip to Smoky Mountain, it is essential to pack the right things. However, before you decide what to pack, you need to have a clear idea of the season and place you will visit.
Plan The Right Season and Place
We are not picking seasons for you, but visiting the Smokys in the winter will be one of the best decisions you make. You can enjoy Christmas with your family, a romantic stay with your partner, or simply a chance to get away from city life. Best of all, the area is surrounded by snow-capped peaks, which give it a magical feel.
Despite the cold of winter, the low elevations aren't cold. In the lower areas, visitors will find warm temperatures, while in the higher areas, they will find snow. During the day, winters are usually warm but can get up to 70F. At night, the temperature drops significantly.
If you plan to stay during the winter, elevate your experience with Gatlinburg chalet rentals. Living in one of the iconic alpine chalets can be one of the most extraordinary experiences for city dwellers, constantly surrounded by the humdrum city life. A spacious house, a warm fireplace, and a cozy, contemporary ambiance can compensate for all the hard work you've done all year.
With that said, let's talk about what you should pack.
What to Pack for a Cabin Vacation?
To make the most of the experience, you will need the right gear and clothing. Here is a list of ten items you must have on your trip.
1. Seasonal clothes
You should always pack a warm jacket regardless of whether you are going to the Smoky Mountains cabins in the summer or the winter.
The weather can vary significantly in any season, and even if the day ends up being warm during the day, the evening can be extremely cold once the sun has set. If a cold snap occurs without warning, it could be very beneficial to have an extra jacket on hand, just in case.
In the Great Smoky Mountains National Park, every 1500 feet of elevation loss will result in a 3-degree drop in temperature. As a result, Clingman's Dome has a temperature difference of 10 to 15 degrees from your lodging.
Choosing a lightweight fleece will keep you warm without adding bulk. You can easily slip it into a backpack, so it doesn't take up too much space.
While you can expect warm weather during your trip, bringing an extra layer is always better than wishing you had brought one.
2. Clothing and footwear for hiking
One of the main reasons for booking lodging in the woods is to take advantage of the mountain and all that it has to offer! You will likely explore various hiking trails to make the most of your time during your stay.
While trail shoes and hiking boots seem like special-purpose footwear, you'll get your money's worth if you bring them to the Smoky Mountains. With over 800 miles of hiking trails awaiting you in the park, no matter how far you hike or walk, hiking shoes will keep you comfortable and lessen the strain.
3. Skin essentials!
Even though sunscreen might seem like a summertime necessity, it's crucial regardless of the time of the year.
A common misconception is that you should only use sunscreen in the summer. But, the sun's rays can also be brutal during the winter. You should wear sunscreen regularly if you plan to spend any time outside during your trip to ensure that your skin is adequately protected from the sun.
Similarly, you may want to keep a moisturizer. Even if you're not big on skin care routines, a moisturizer can be beneficial in the dry season.
4. A map of the area
Before your vacation, purchasing or printing out physical maps is a good idea, even if you rely on your smartphone for directions. Cell phone service is often unreliable when hiking, so you might prefer to leave your phone behind altogether.
Keep a physical map handy to ensure you don't get lost while exploring. Sugarland's Visitor Center is usually the first stop visiting the Smokies, so don't forget to pick up your $1 trail map.
Additionally, follow the written directions given by your cabin rental company when navigating your way to your cabin. At the end of a long day of travel, you don't want to struggle to find your cabin due to unreliable GPS.
5. Don't forget your Insta-essential – A camera!
While phones do a pretty good job capturing precious moments, a professional lens can bring new life to the still moments.
Undoubtedly, your Smoky Mountains vacation will be one to remember. It would be best if you had a camera on hand to capture the memories you and your family will enjoy together.
With a high-quality camera, you can capture all the beautiful landscapes and candid moments of your family hanging out during your vacation, ensuring no one forgets the amazing time you had!
6. Chargers
In addition to enjoying the beautiful natural surroundings during your stay, you shouldn't hesitate to pack some modern conveniences as well! Despite our best efforts, it's impossible to escape technology, even on our most relaxing vacations.
If you aren't quite ready to disconnect completely, don't worry! Your lodgings will have internet, so don't forget to pack your extra batteries, chargers, and any electric juices to keep your gadgets up and running.
7. Toiletries
A convenience or drug store may not be that close to your chalet, depending on its location. And it's certainly not fun to drive a long distance just for shampoo after a long hike!
Take along the essential toiletries you'll need to ensure your comfort during your stay. Doing this could save a lot of time, and you will ensure that your relaxing vacation is, in fact, relaxing.
Conclusion
There are plenty of things to do in the stunning Smoky Mountains at any time of year. You will be able to find plenty of places to stop by if you need anything, but you may want to take some essentials along with you, which will make your trip comfortable.
Chargers, toiletries, maps of the area, and clothing according to the season will keep your stay as comfortable and affordable as possible.