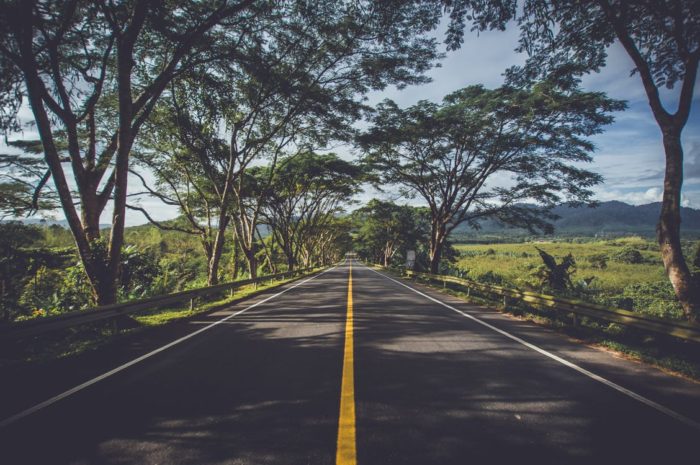 I love traveling a lot, but I am not going to lie. I am always afraid of getting into a car accident. So many wrecks happen these days when you are on the road. However, they can be avoided if the right steps are taken. Today, I am sharing with you 5 ways to avoid car accidents while on a road trip.
I have a road trip coming up in February, so I am definitely putting these tips to the test.
If you do get into a car accident though,  keep a cool head and be sure to hire a competent car accident attorney to settle the things for you. It will help put things in perspective and take that stress off of you. And — if you need to get rid of your wrecked car, Junk Masters might be able to offer you a great deal for your car or truck.
5 Ways to Avoid Car Accidents While on a Road Trip
#1 Choose a Good Car That Has Great Safety Features
If your car is in top running condition with all the safety features, it will help you avoid an accident or at least minimize the harm in case you meet an accident. Make sure that your car's engine, brakes, suspension, transmission, tires, airbags, and seatbelts are in the best condition.
Do your research when you purchase a car and make sure the one you choose has been put through the test and passed with flying colors. You definitely do not want an aluminum tin can for a car.
#2 Keep Your Car Serviced Regularly
Since I purchased my car a few years ago, I have made it a point to get it serviced regularly and always serviced right before a trip.
It will be far better if you get all the safety systems of your car well-serviced before you leave for your trip. It will boost up your confidence level and you will drive with a relaxed mind with no pressure.
#3 Seatbelts Are a Must
I never head out anywhere without first putting my seatbelt on. Your seatbelt will prove to be your best protection. If you are in an accident, the seatbelt is there to protect your shoulders, chest and hip bones if your car crashes into another. So, never forget to wear your seat belt before you drive your car.
#4 Never Rely on Just the Safety Features of Your Vehicle
Driving safely is just as important as the safety features of your car. They can only take you so far. Safety features are there only to assist your careful driving.
They alone are no guarantee to keep you safe from any road accident. Make sure to rely on your own careful driving beside the safety systems of your car.
#5 Follow the Rules of the Road
Hey — I know what it's like when you are on a road trip and want to get to the destination. I cannot stand to be in a car for long periods of time (that's in part thanks to flying).
But — wouldn't you rather get there safe and accident-free? Always follow the traffic laws strictly and avoid interacting with distracted drivers.
Just focus on your driving with care and attention. These will keep you away from the accidents and ensure safe arrival at your destination.
If you follow these 5 tips, I can assure you that you will have a more enjoyable trip and will hopefully avoid any car accidents in the future. Always be aware of your surroundings. Pay attention to the other drivers, and always do your best to follow the law and you will get there safe and sound!