Thanks to The Cat Ball company for sending me The Cat Canoe to review. All opinions listed are 100% my own.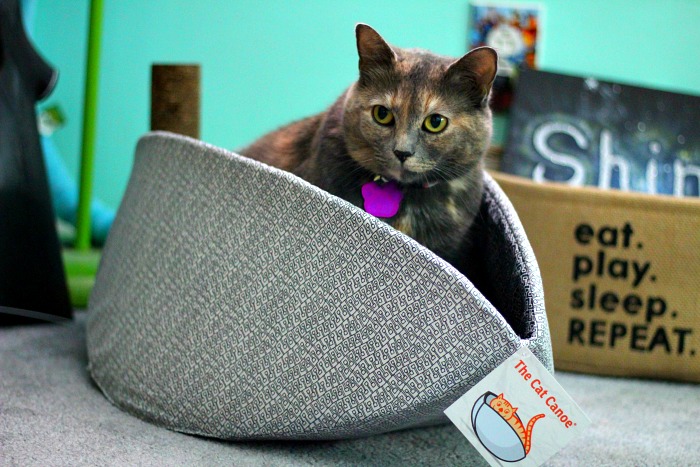 If your cat loves tight spaces, dark and comfy, then you need to invest in The Cat Canoe®. The first time we discovered this company, which not only makes this bed, but the Cat Ball that you might have seen on My Cat From Hell, we knew we wanted to try it out.
While I was at Blog Paws this year, the makers of the Cat Ball had several of their products there, including this one. I love the fact that it is made in the USA and offers perfect comfort for Mittens.
If you are new to the whole kitty thing, cats LOVE to nestle in tight dark places. For some reason, it makes them feel super secure. We have found Mittens hunkering down in boxes, under the bed, in between cat cushions — so we knew she was going to love her Cat Canoe.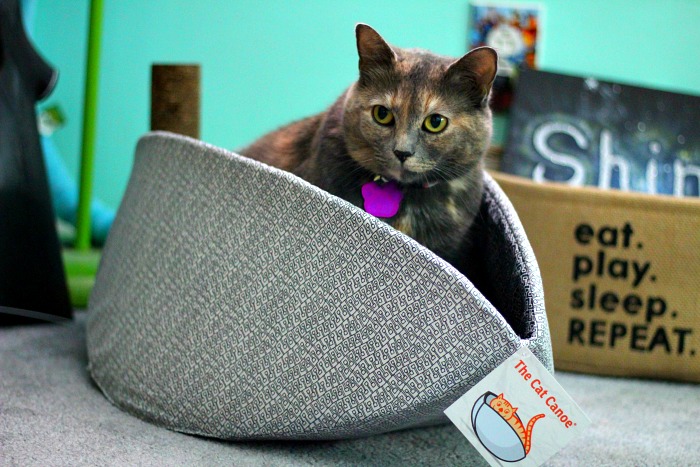 These cat bed designs are created with thick, flexible high-density foam that will give your kitty ultimate comfort. The soft components flex around the cat, cupping her in a warm and comfortable nest.
Not only does Mittens love it, but Tucker loves it too! As soon as we took it out of the box, he stepped right in and snuggled down. He's a snuggler as well!
The Dynamics of the Cat Canoe
The Jumbo-sized cat canoe is 12″ wide at the base and 20″ long — perfect for two cats, one jumbo cat, or a nestling cat-like Mittens.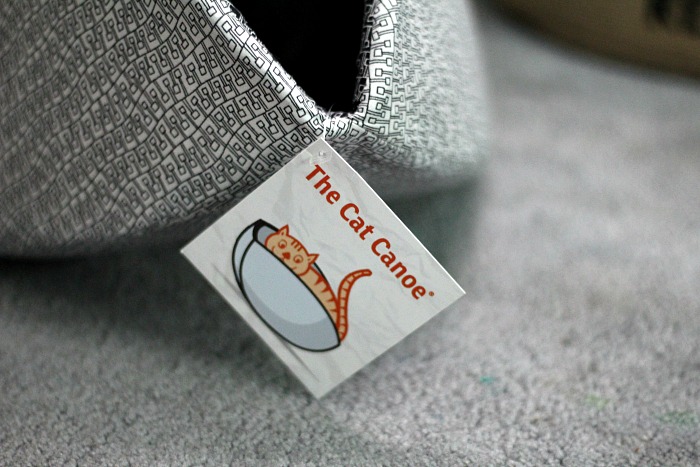 I also love that the Cat Canoe is washable.
If you have a cat who needs a great nestling place, I urge you to check out The Cat Canoe. They are the perfect bed for your sweet little fur baby. Be sure to also check out the floor to ceiling cat pole. Cats love these as well!