I am part of the Revell Reads Blog Team. I received a copy of Chasing Secrets by Lynette Eason in exchange for my review. All opinions listed are 100% my own.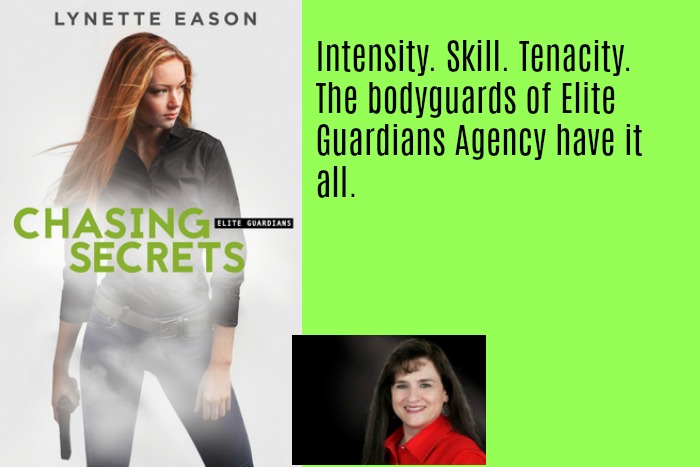 Intensity. Skill. Tenacity.
The bodyguards of Elite Guardians Agency have it all.
When a photo leads investigators in West Ireland to open a twenty-five-year-old cold case, Elite Guardians bodyguard Haley Callaghan's life is suddenly in danger. Haley knows how to take care of herself; after all, she's made a career out of taking care of others.
Click here to order a copy of this book
But after she has an uncomfortably close call, Detective Steven Rothwell takes it upon himself to stay with her–and the young client she has taken under her wing. A protector at heart, he's not about to let Haley fight this battle alone.
In a sweeping plot that takes them into long-buried memories–and the depths of the heart–Haley and Steven will have to solve the mystery of Haley's past while dodging bullets, bombs, and bad guys who just won't quit.
Jen's Thoughts
Once again, Lynette Eason hits it out of the park with her Guardian Elite Series! She is definitely one of my all time favorite authors. Her style of writing is super exciting and full of suspense, drama, romance — and twists and turns!
Chasing Secrets delivered on all points and then some. When you have a hard time putting the book down because you just cannot stop reading, that is when you know it is an excellent read. 
Each book in this series builds on the last, but they can be read as stand alone books, so don't worry if you have not read the others.

About Lynette Eason
Lynette Eason is the bestselling author of the Women of Justice series, the Deadly Reunions series, and the Hidden Identity series, as well as Always Watching, Without Warning, Moving Target, and Chasing Secrets in the Elite Guardians series.
She is the winner of two ACFW Carol Awards, the Selah Award, and the Inspirational Readers' Choice Award. She has a master's degree in education from Converse College and lives in South Carolina. Learn more at www.lynetteeason.com.