If you are giving up starchy potatoes and miss your favorite mashed version, you don't have to worry anymore! I am loving this Cheesy Cauliflower Mash version. Even my picky mashed potato loving husband likes it!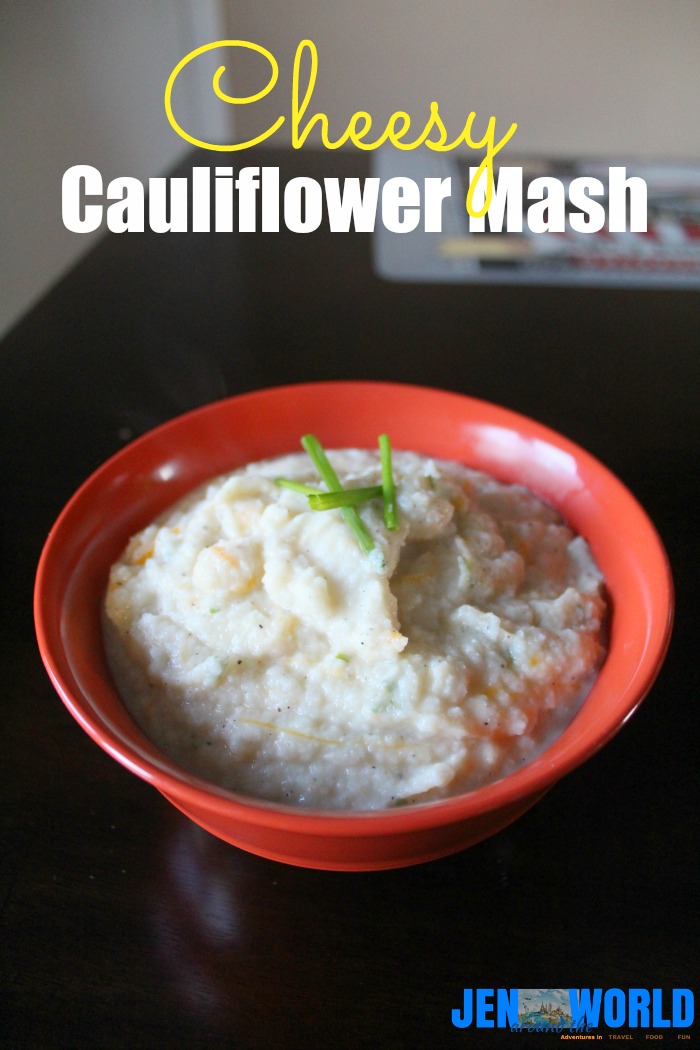 When my husband and I made the decision to start eating healthier, one of the first things to go was white starchy potatoes. No more french fries,  or mashed potatoes, or deluxe filled baked potatoes.
Honestly — I love mashed potatoes. They are the perfect partner for fried chicken and roast, etc. But then, someone asked me if I had ever had Cheesy Cauliflower Mash before. of course, I told them no, and they suggested I give it a try.
Y'all — I am serious when I say that this mash tastes as good as mashed potatoes. No — it's not potatoes, but it gives you the same feeling as eating mashed potatoes and is much, much healthier for you.
When you add cheese and fresh herbs to this dish, it really takes it over the top and by making this, you are eating less carbs!
Cheesy Cauliflower Mash
Cheesy Cauliflower Mash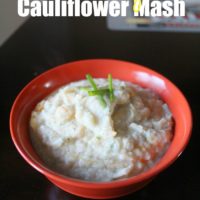 Ingredients
1 large head of cauliflower cut into florets
4 garlic cloves crushed
1/3 cup of buttermilk
1 tablespoon of butter
3/4 teaspoon of salt
Fresh black pepper to taste
1 tablespoon of freshly chopped chives, finely chopped
1/2 cup cheddar cheese
Instructions
bring a large pot of water to boil. Add the cauliflower florets and the garlic and cook for about 15-20 -- until the cauliflower is soft.
Drain it and then return to the pot.
Add in the buttermilk, butter, salt, and pepper. Use an immersion blender and blend together. Be sure to puree it.
You can use a regular blender if you do not have an immersion blender.
At the end, stir in the chives and cheddar cheese.
This is seriously one of the best recipes I have ever had. I found it among the pages of the Skinnytaste Cookbook, which I am thoroughly enjoying.
You can pair this with my healthier Unfried Chicken for the perfect balanced meal.