Compensation was provided by General Mills via MomTrends.  My recipe for Cinnamon Toast Crunch Cereal Bars and the opinions expressed herein are my own and are not indicative of the opinions of General Mills or Momtrends. 
My daughter and I both love creating. While I create delicious recipes like these Cinnamon Toast Crunch Cereal Bars, she is in her room creating beautiful pieces of art. She has always loved Star Wars, but since the release of The Force Awakens, she has gotten even more infatuated with it. In fact, her newest art pieces are all of her favorite Star Wars Character — R2D2.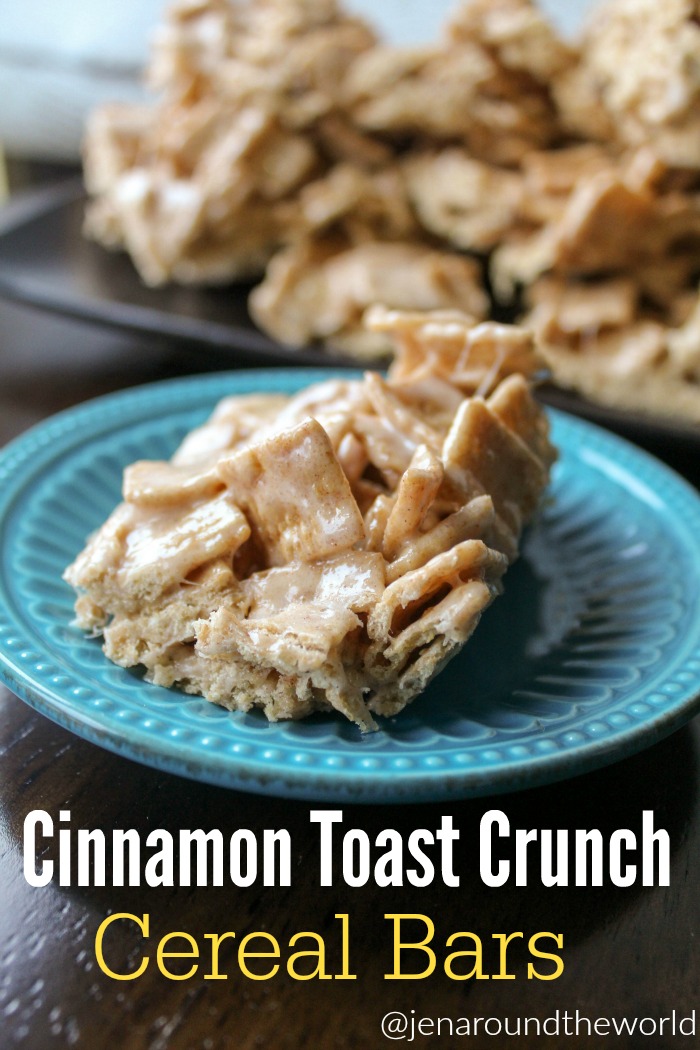 Before I share the recipe with you — let me tell you about Kayla and her infatuation with Star Wars, as well as her beautiful art pieces she is creating.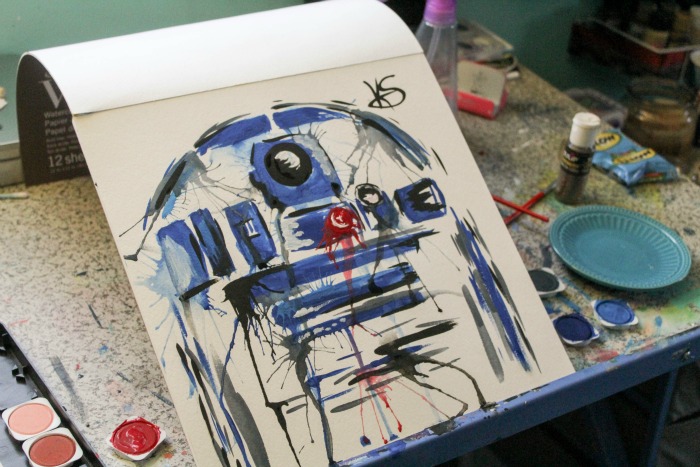 Since she loves R2D2, she has been doing several paintings of him since we went to the movies and saw The Force Awakens. Yes — we were one of the crazy families who went on opening day. We just could not wait. After seeing that movie, her artistic creative juices were really flowing.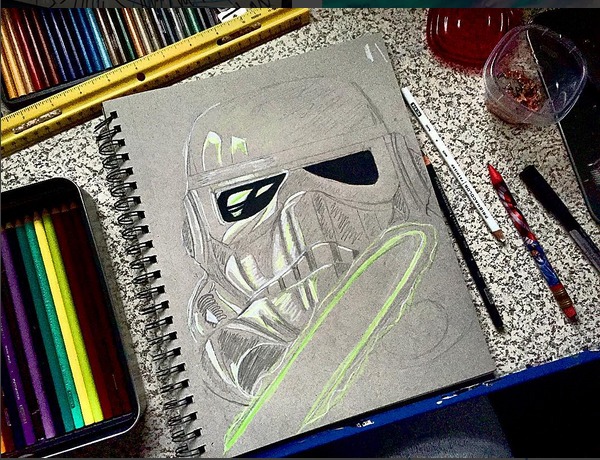 Someone else is getting creative this month and that is General Mills Cereal.
As of this month, Cinnamon Toast Crunch, Cookie Crisp, Cheerios and Cheerios Multi Grain include the exclusive Star Wars: The Force Awakens decals – six in all.
With cameos from both the light and dark sides, the clings feature character appearances from: R2-D2 & C-3PO, Chewbacca, BB-8, Kylo Ren, Captain Phasma and a Stormtrooper.
These decals are perfect for any Star Wars fan who wants to redecorate their bedroom. They are re-positional and you can use them over and over and over again.
When we got our specially marked General Mills Breakfast in bed kit in the mail and my daughter saw these stickers and all the cool art things they sent her, she set out to create a Glow in the dark project around her two favorite Star Wars characters.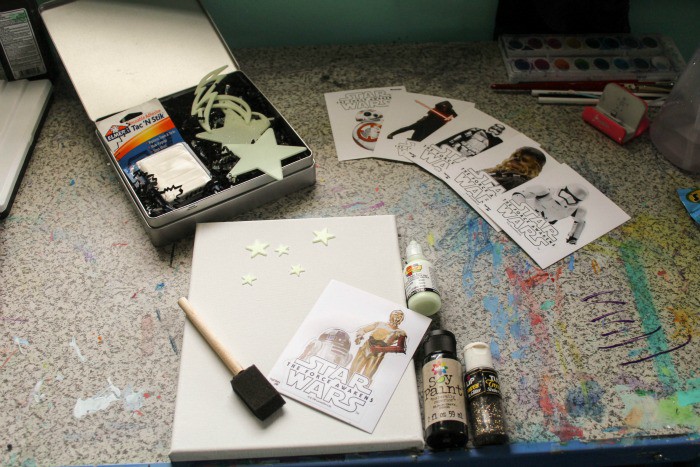 While her bedroom is scattered with all her cool art projects, she decided to paint this one to give to a friend's little brother — who is her twin when it comes to all things superheros and Star Wars.
Of course, while she was creating her art projects, she snacked on my Cinnamon Toast Crunch Cereal Bars.
How to Make Cinnamon Toast Crunch Cereal Bars
To make these bars, you only need 3 simple ingredients — Cinnamon Toast Crunch, marshmallows, and butter.
I chose to use the Cinnamon Toast Crunch because it is my daughter's favorite cereal ever. Keeping her out while I made the bars was tough. Every time I turned around, she had her hand in my cereal pile.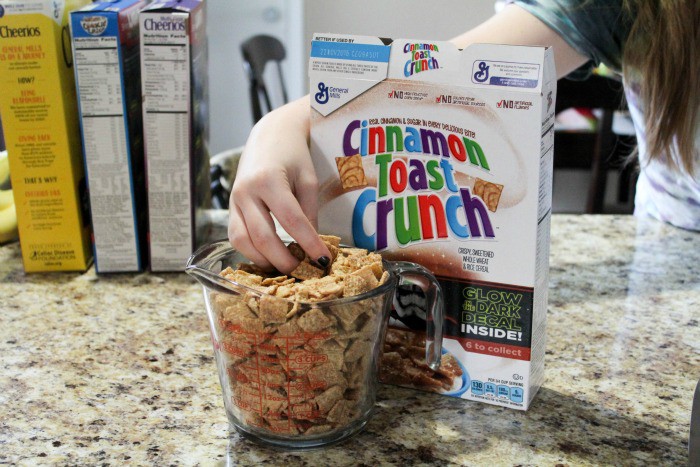 To make these, all you have to do is melt your marshmallows in a pan with 5 tablespoons of butter. I do this over medium low heat so I don't scorch the marshmallows.
Once it is all melted and ooey gooey, just pour your cereal into the pan and mix together.
Then, spray a 9×13 pan with cooking spray and pour out your cereal into this dish. Using your rubber spatula, spray some cooking spray (or you can use butter) on the back of your spatula and press it down in the pan.
Once it cooled, you can cut the bars and enjoy them!
Yield: 8 bars
Cinnamon Toast Crunch Cereal Bars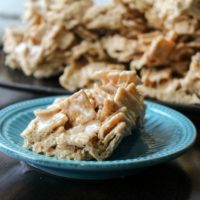 Ingredients
1 bag of regular size marshmallows
5 tablespoons of butter
1 box of Cinnamon Toast Crunch
Instructions
In a large saucepan, combine marshmallows and butter and melt on medium low heat. Once it is melted add in your cereal.
Use cooking spray or butter and grease a 9x13 pan. Pour cereal mixture into 9x13 pan and press in using the back of a buttered spatula.
Cool down and then cut into squares and serve.
If you are looking for a fun way to update your bedroom, let General Mills inspire you with their limited edition Star Wars The Force Awakens decals.
Connect with General Mills
How would you use these decals to inspire a room makeover? What recipe could you make using these General Mills cereals?