Y'all know me and my love for coffee, so you should have expected that I would write a post about all the amazing gifts every coffee lover needs this Christmas. I have found SO many cool ones this year that I have added to MY list — and if I know my family, all will be under the tree!
Me and coffee have a serious relationship going on. It is my juice that gets me going in the morning, and the focus drink I need when I need to knock out a ton of blog work.
My kids found this cup last year at Cracker Barrell — and we all had a good laugh because I would totally drink out of that cup y'all — you just don't even know!!
Okay — now that I have given y'all a good laugh, here are my top 5 gifts that I think every coffee lover should get this Christmas. Are you ready?
#1 Cold Brew System from Thoughtfully.com
I was recently introduced to Thoughtfully.com when they sent me this totally awesome Cold Brew Coffee System. Now, while this item will not be under my tree because I already own it, I would seriously get this for my cold coffee loving daughter.
She got me hooked on iced coffee this summer when it was SO stinking hot here in Kentucky. I wanted my coffee but drinking it cold was not my jam.
Until she served it to me over ice — and then hellooo! I was in heaven!
This gift makes the best darn cold brew coffee I have ever tasted — and it is so easy to use. My daughter has made jar after jar of this and it constantly stays in my refrigerator.
Thoughtfully.com offers these unique gifts that are boxed up with everything you need — and each comes with a story behind the gift.
I am so glad that I have this because now, when I want a sweet cold treat — I just make myself a cup of iced cold brew coffee instead of a donut. Less calories 🙂
This gift is my top choice for the coffee lover and at only $59.99  — you cannot beat it. Coffee lovers everywhere just gave a big WHOOP WHOOP for this gift!
Make sure to check out this guide to making cold brew coffee so you can get the most out of it!
#2 Ninja Coffee Bar System
Another great gift every coffee lover would love to find under the tree is a Ninja Coffee Bar System.
With the Ninja Coffee Bar System, you can create delicious specialty house coffees right in the comfort of your own home.
We make our favorite coffee house drinks at home all the time. It even comes with a frother so that you can make your own steamed milk!
This gift is a little more on the pricey side of $179 but — for the serious coffee lover in your family, it will pay off in savings during the first year of use.
#3 Healing Stone Mugs
I am a fanatic about my coffee mugs y'all. The cuter and stylish, the more I want it. When I saw these healing stone mugs from Uncommon Goods – I knew they were going on my Christmas list.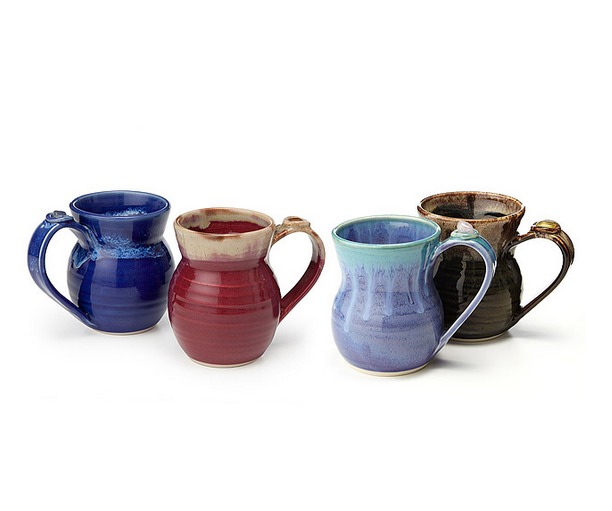 What is it about a rustic stoneware mug that makes you get all the feels and warmth when you drink your coffee? I LOVE this set and at only $22 for the entire set, you can bet this would make a great gift.
#4 Coffee Mug Holder for Luggage
I do a lot of traveling, so when I saw this item on Amazon, I instantly added it to my wish list for Christmas.
I am forever spilling coffee at the airport because those seats were not made for my coffee cup! Having something like this would alleviate that. It's only $13.99 and makes a perfect stocking stuffer.
#5 Coffee Subscription
One thing I hate more than anything is running out of coffee, so this year I am asking for a Coffee Subscription — like this one I found at Crate Coffee.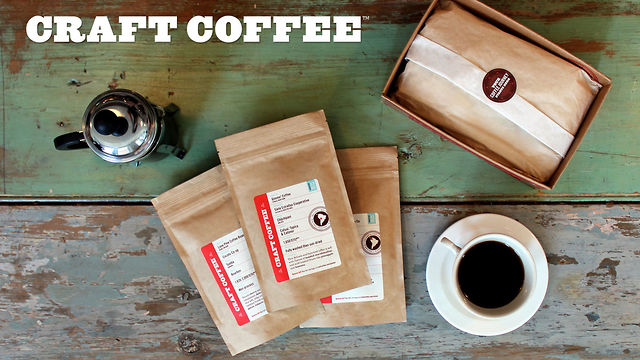 They literally ship you fresh coffee once a month — so you never run out! And the best part is — they offer grocery store prices.
Yes — this is definitely going on my Christmas list this year.
Enter to Win a Cold Brew System from Thoughtfully.com
Use the Giveaway Tools form below to enter to win a Cold Brew System for the holidays. You can keep it for yourself or give it as a gift to a friend!
Now that you have my list of 5 gifts every coffee lover needs this Christmas, tell me — what gifts would you like to get for the coffee lover in you?
I received a promotional item in exchange for sharing this post.