Common Wine varieties are complex and nuanced drinks; however, learning about their differences is a big step towards fully understanding it.
Here's a few foundational knowledge of some typical wines.
#1 Cabernet Sauvignon
Cabernet Sauvignon (sounds like Kab-er-nay Saw-vin-yawn). It is one of the most recognized red wine grape varieties around the world, perhaps due to its origin. Cabernet Sauvignon first existed when an accident breeding happened between red Cabernet Franc grape plant and a white Sauvignon Blanc grape plant during the seventeenth century in southwestern France.
Since then, this wine variety is loved by many American wine drinkers and other people across the globe for its age-worthiness and high concentration. It is a full-bodied red grape originally produced from Bordeaux region.
It tastes like Black Currant, Cedar from oak, Baking Spices and Black Cherry. It is best to drink with smoked meats, beef, lamb, aged cheddar or other firm cheeses, Pecorino or other cheeses, and French and American dishes. Merlot, Cabernet Franc, Carménère, and The Bordeaux Blend are alternatives for Cabernet Sauvignon.
Merlot has more red-fruited flavor profile, middle-weight, and smoother due to its low tannins. Cabernet Franc has more savory flavors, middle-weight, and higher acid, while Carménère has the same body with Merlot and the same savory flavor as Cabernet Franc. Ultimately, Bordeaux Blend is dominant of all three, even with Cabernet Sauvignon.
#2 Syrah
A couple of people tend to enunciate this word as saying Syria; however, it should be sear-ah, instead. Moreover, Shiraz is the other way to call Syrah. It is typically from Australia and Rhône Valley, France.
This wine is a full-bodied red wine that has medium-weight tannins and intense fruit flavors. Its taste is comprised of plum, tobacco, cured meat, violet, black pepper, and blueberry. This wine has meaty like jerky or beef broth quality.
Almost similar to Cabernet Sauvignon, you would like to pair with smoked meats, beef or lamb, Spanish Manchego or other hard cheeses, and white cheddar or the other Mediterranean, French, and American firm cheeses. Also, it is commonly blended with Mourvèdre and Grenache to produce red Rhône blend.
#3 Zinfandel
Zinfandel is originated in Croatia and is also called Primitivo. It is a red grape known in its pink variation named White Zinfandel. Its style may either be medium-bodied to full-bodied and the wine is spicy and fruit-forward with medium length finishes.
As the taste is fruit-forward, it is composed of a broad and exotic array of fruits including overripe nectarine, raspberry, sour cherry, plum, blueberry, blackberry, boysenberry, Asian 5 Spice Powder and Sweet Tobacco.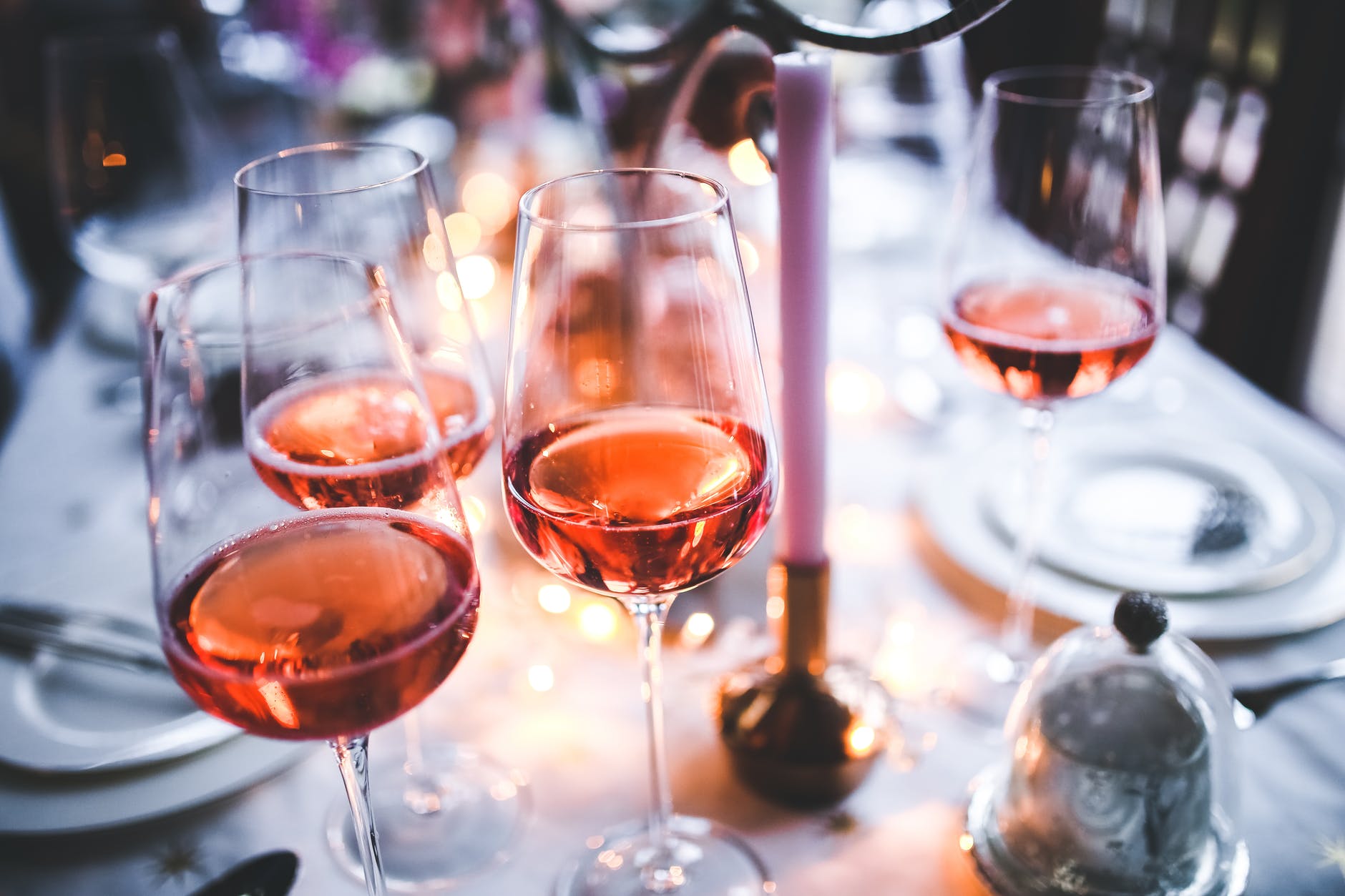 Zinfandel is great with any Italian, American, Thai and Indian dishes. It can be paired up with pork, chicken, lamb, beef, cured meat, barbecue, as well as cheddar and Manchego and other full-flavored, and firm cheeses.
Grenache, Carignan, Rhône Blend and Tempranillo are great alternatives to Zinfandel. Grenache and Carignan have the same meaty and peppery qualities like Zinfandel, but more middle-weight and has more red-fruited flavors. Rhône Blend is less fruity than Zinfandel. For more savory cherry notes but lower body and alcohol, opt for Tempranillo.
#4 Pinot Noir
Pinot Noir (sounds like pee-no nwar) is a common grape varietal of Domaine de la Romanée-Conti. It is a dry and light-bodied red wine that has higher acidity and low-tannin finish. It tastes like the cherry, rose, cranberry, and often with appealing vegetal notes of mushroom, rhubarb, and beet.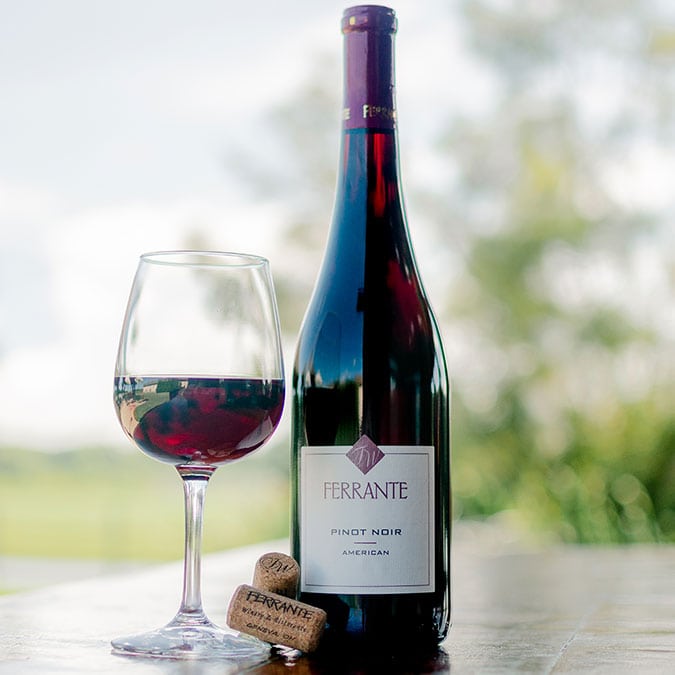 It is typically drunk with German and French meals. Specifically, you can drink it up with veal, duck, cured meat, chicken, pork, Gruyère and other nutty medium-firm cheeses and soft cheeses.
Gamay and Schiava are the usual substitutes to pinot noir. Gamay is from France that is juicer, more floral, lighter with herbal notes on the finish. On the one hand, Schiava is from Italy that has rose hip, candied cherry, and allspice notes.
#5 Chardonnay
Chardonnay is a white grape of Burgundy that is mainly planted in France. It can be medium to full-bodied white wine. When oak-aged, it has spicy and bourbon -y notes; while, for unoaked wine, it has zesty with citrus and apple flavors.
The wine is a combination of yellow citruses like Meyer lemon, yellow pomaceous fruits like apple and yellow pear, tropical fruits like banana and pineapple, a touch of butterscotch, toasted caramel notes from the oak, and vanilla.
It is common with French meals. Seafood like crab, lobster, and shrimps are also great with Chardonnay. You may also eat it with chicken, pork, mushroom, triple cream brie, and other soft cheeses and Gruyère.
Takeaway
Above all, Cabernet Sauvignon and Pinot Noir are the most popular red wines, while Chardonnay for white wine. As most of the grapes are universal, their shared characteristics are the same, regardless of how wines are made.
Scarlett Wells is a freelance writer and wine enthusiast. She is an active critique examining all levels of wine types so she can produce reviews and articles that will help guide every consumer in selecting the right kind of wine to drink. Aside from that, she wrote a lot of blogs maximizing the real usage of wines. In her free time, she reads a lot about food and beverage pairing in order to help her become an effective mentor inspiring everyone to maintain a fit and fab lifestyle.