You can find just about anything on YouTube if you look around for it. Tutorials are very popular, and cooking channels frequently attract devoted fanbases. This article will briefly talk about the top ten most popular YouTube cooking channels with most views.
Before we jump into our list, we'll address content creators on YouTube in the cooking niche. It can seem hard to develop a fanbase, especially if you're relying exclusively on organic growth. You should know there are companies that can help you increase your channel's popularity, and if you go this route, organic growth often follows. For instance, you can buy Youtube views for $1. That's cheap promotion that can pay huge dividends.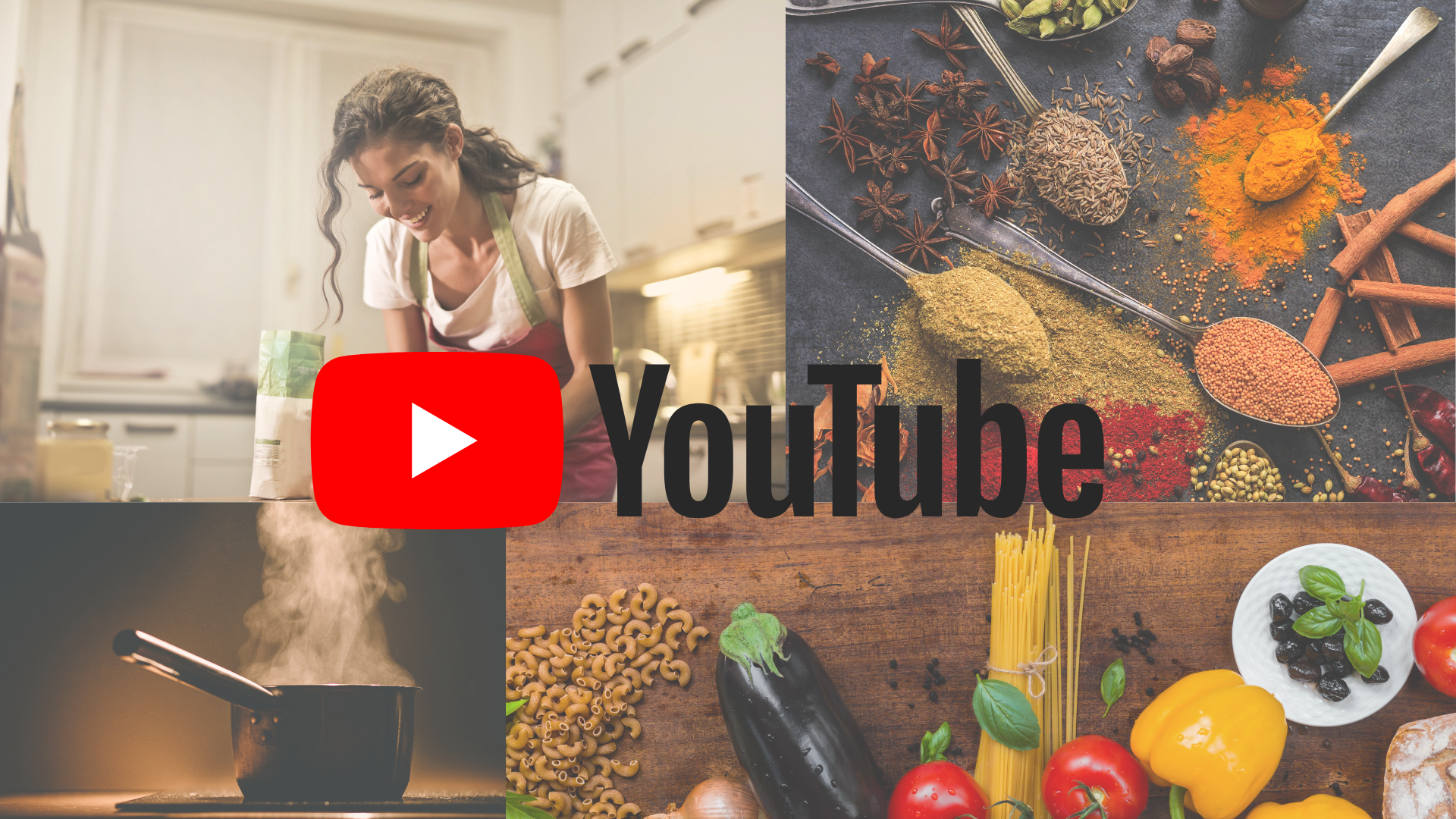 With that out of the way, let's get to the YouTube cooking channels that are creating the most buzz right now.
Matty Matheson
Matty Matheson is a Canadian chef who brings the bombast with every one of his shows. He's large, heavily tattooed, and swears constantly. If you like reality TV and oversized personalities, he's probably going to appeal to you.
Matheson's authenticity is his most appealing feature. Just be sure to turn down the volume when you listen to him, though: even when he's speaking at a normal tone of voice, you'll never have any trouble hearing him.
Munchies
Vice Media owns munchies, and if you know anything about that network, you'll expect to see some outlandish characters in every episode. The popular rapper Action Bronson has been a guest on this show, and he brings his brand of stoner comedy with every guest appearance.
What's nice about Munchies is that it gives you tips for both eating at home and dining out around the world. The Chef's Night Out episodes where professional chefs get drunk and talk about their work are particular standouts.
Jamie Oliver
The British chef Jamie Oliver and his most viewed channel is a great choice if you want decadent-seeming food that's surprisingly healthy for you. Oliver delivers cooking tricks and tips, and he also talks about what you can do to get your kids hooked on cooking at a young age.
Jamie is fun to hang out with because he cooks everyday food instead of tackling recipes that will make you feel lost. His recipes aren't difficult, making this the ideal show if you're not a particularly experienced home chef.
Pro Home Cooks
Pro Home Cooks is a channel that specializes in meals that you can use as a staple in your busy life, such as pizza and sandwiches. Mike, the host, is very warm and welcoming. This show makes you feel like you're spending time with a beloved, longtime friend.
The Beginner's Guide to Breadmaking is one of the best episodes. Mike makes it easy to understand why the simple act of breadmaking can be so rewarding.
Bon Appetit
Bon Appetit is a magazine, and this is their channel with almost 6M of subscribers. Many of these videos with many views are so endearing because they're not the least bit scripted. You can tell that because of the natural-seeming group interactions. You learn just as much from the mistakes that these budding chefs make as from their triumphs.
Gordon Ramsay
Ramsay is definitely one of the most popular and well-known chefs in the world, so it's no surprise that his channel made this list. He's the loudmouth who is nearly everyone's guilty pleasure. You probably wouldn't ever want him screaming at you in one of his ubiquitous shows, but this channel features a much gentler side of the tough-as-nails superchef, as he explains how to concoct culinary delights for every occasion.
French Cooking Academy
The French are undeniably known for exquisite cuisine, and this channel will show you how to make some of the best-known French dishes. You can learn to make winter favorites like beef bourguignon, crowd-pleasers like whole roast chicken, and even fancier fare such as duck confit. This channel will also probably become your go-to if you want to learn how to make rich, succulent sauces.
Italia Squisita
If Italian is more your style, Italia Squisita should be right at the top of your list. If you love meatballs, classic pasta dishes, risotto, ragu, and Neapolitan-style thin-crust pizza, you've come to the right place. The best Italian chefs frequently post on this channel, and their accents are just as delightful as their recipes.
Everyday Food
The Everyday Food channel reinforces the simplicity of some common cooking techniques that you would do well to add to your repertoire. Here, you can learn how to make creamier mashed potatoes, how to grill a steak so that it stays juicy, and what type of flour to use in different common recipes and situations.
Sam the Cooking Guy
Sam is such a captivating guy that you'd probably be entertained hearing him talk about anything. He has excellent standup comedy chops, but he's also a top-notch chef. Fair warning: this isn't the channel if you want healthier options. He specializes in things like pulled pork sandwiches, chicken doner kebabs, and cheese panini.
A Parting Word for Aspiring YouTube Cooking Channel Content Creators
That's the end of our list, but before we go, we'd like to add a couple of encouraging words for any budding chefs who want to get famous via a YouTube channel and get a lot of views on their videos. Here's our best advice:
Try to put a spin on food that no one else is doing. Picking a particular cuisine or niche can often help.
Attempt to be your most authentic self. YouTube watchers can smell a phony, and letting your real personality shine through can get you far in this medium.
Feature recipes that are not too complex or strenuous. Many of your viewers will probably want to follow along with you, so featuring ingredients and cooking utensils that most people have in their kitchens is generally a smart idea.
You should enjoy checking out these channels, and best of luck to you if you're planning on becoming the next noteworthy chef who makes it big in the ever-competitive world of YouTube cooking.