This post was sponsored by Depend as part of an Influencer Activation for Influence Central.
Have you ever laughed so hard you peed your pants? Or have you ever went to Zumba class and danced so hard that all the jumping and moving around caused a little leakage? No? Only me? I highly doubt that. I mean — most women my age have experienced a little bladder leakage from time and time and you know what? We should not be embarrassed about it at all.
I recently discovered that there are a TON of women out there who are even younger than me that experience it. You know why you don't hear a lot about it? Because it is something that we have been told we should be embarrassed about. Really? Why? It is just a natural part of life. And there is a way around it.

In support of the millions of women who may need a different kind of underwear, the Depend brand is introducing Depend Fit Flex for both men and women. Depend FIT-FLEX Underwear is now more flexible to move with one's body, while still offering the trusted protection form the Depend brand.
Depend Fit-Flex has a lower rise, which is great for me, so that I can wear it with all of my clothing, giving it the feel of a regular pair of underwear and without looking like a bulky brief.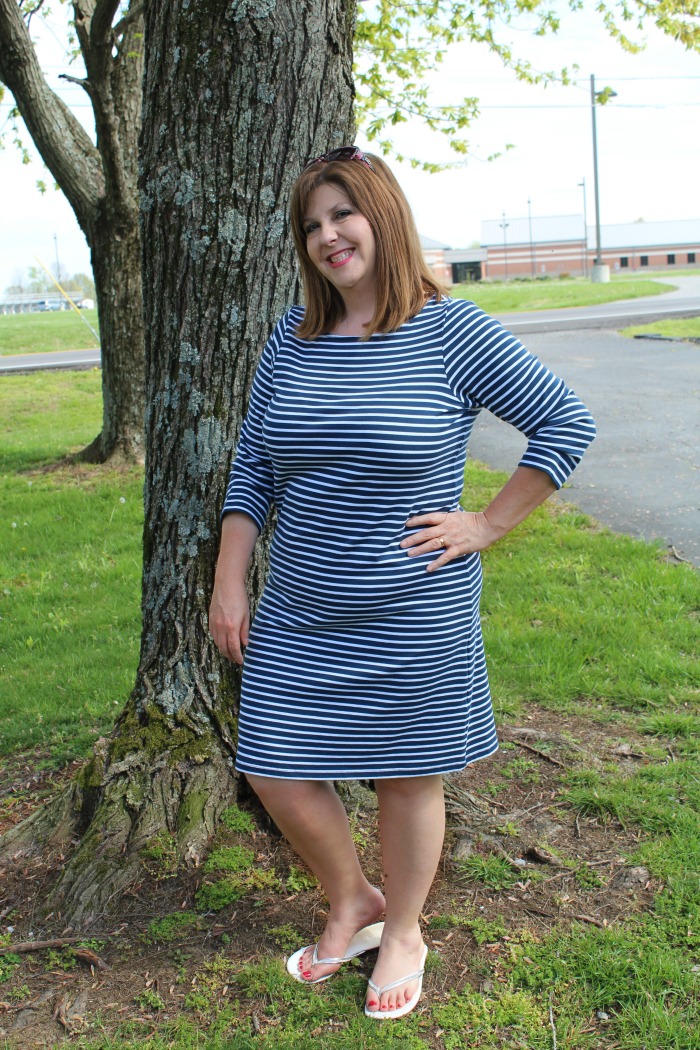 You cannot even tell I'm wearing my Depend Fit-Flex!
When you hear the name Depend, you immediately think bulky diaper like undies right? Not anymore. Now, they are super thin, and fit just like real underwear.
The absorbency liner is similar to a pad that you would wear during a monthly cycle. Don't believe me? Watch this short 90 second video where I show you just how comfortable they really are!
The Depend brand has partnered with Susie Moore, a well-known motivational expert and life coach, to encourage people with bladder leakage to rediscover what life has to offer by normalizing the bladder leakage conversation.
Visit Depend.com and get a free sample today!
Do you have bladder leakage problems? Let Depend help you!