Thanks to Universal Pictures for sending me these fun games to review. All opinions and this giveaway for Despicable Me 3 Hasbro Games are all my own.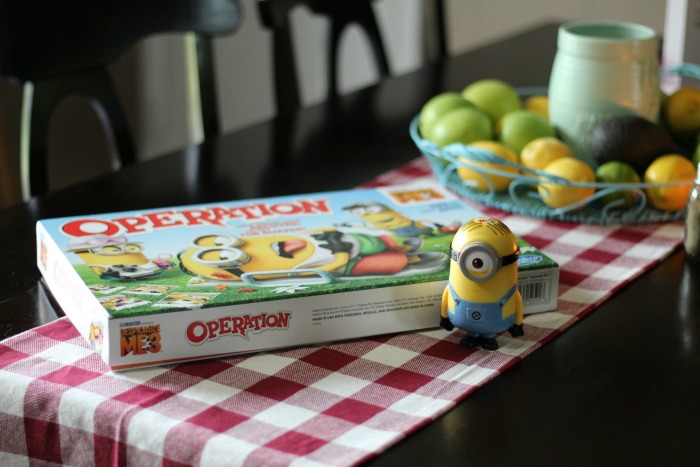 Yesterday was a slow day around our home, so the family and I loaded up and headed to the theater to see Despicable Me 3. Y'all I have never in my life laughed SO much. Gru and Dru are hilarious together.
To celebrate the release of the movies in theaters, and our love for family game nights,  I am partnering with Hasbro to bring you a FUN giveaway! If you love board games as much as I do, you will definitely want to get in on this one.
BOP IT! DESPICABLE ME 3 EDITION GAME
I have always loved the game BOP IT!, but if you have never played it minion style, you are missing out.
The game is for ages 8+ and it retails for only $14.99. Click here to purchase it.
About the Game:
Get ready to pull it, twist it, and bop it with the BOP IT! DESPICABLE ME 3 Edition Game! Just like the classic BOP IT! game, players must quickly perform the silly actions called out by Agnes in order to beat the game!
Pull down on Minion Stuart's legs, twist his eyeglass lens, and bop the top of his head in this fun and fast-paced memory game. The BOP IT! DESPICABLE ME 3 Edition Game features the voice of the adorable Agnes and sounds of Minion Stuart.

OPERATION: DESPICABLE ME 3 EDITION GAME
Another favorite game of mine growing up has always been Operation. Now, my daughter is 19 years old, but the minute this game came in, she wanted to play it.
We sat on the couch for hours the other day playing Operation Despicable Me 3 Edition. This is the best fun I have had in a while.
About the Game:
This game is for ages 6+ and retails for $19.99. Click here to purchase it.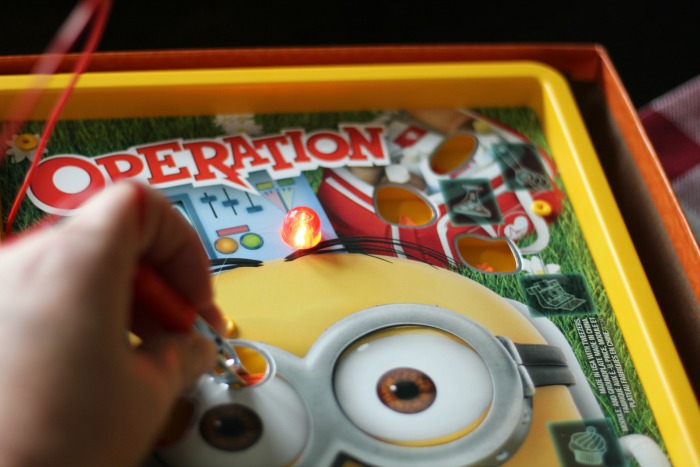 After a long vacation, Dave needs some help! In the OPERATION: DESPICABLE ME 3 Edition Game, help the MINIONS fix Dave's wacky ailments by using tweezers to pick silly "Funatomy" pieces out of the game tray.
Keep a steady hand and move cautiously, because the second you bump Dave, the buzzer will sound! The player who removes the most "Funatomy" pieces wins the game!
Enter to Win a Despicable Me 3 Hasbro Games Giveaway!

One lucky winner is going to win a Hasbro Despicable Me 3 Game Pack complete with both games. Use the giveaway tools form below to enter.
Be sure to check out the trailer to the movie and GO SEE IT! I promise you will not be disappointed at all!