Walt Disney World will celebrate its 50th anniversary on October 1, 2021. And, while some celebrations have been scaled back due to the pandemic, there's still going to be plenty of things for Disney enthusiasts to look forward to, from new rides to celebratory merchandise and special events.
Disney World will be celebrating their anniversary throughout the year, and with 2021 just around the corner, now is the time to start planning your trip to Disney World Orlando. If you want to learn more about Disney World's 50th anniversary, and what Mickey and his friends are up to, then keep on reading!
Disney World's 50th anniversary
Walt Disney World in Orlando, first opened in Lake Buena Vista, Florida, on October 1, 1971, marking the start of the journey for the vacation capital of the world.
The park was an extension of Walt Disney World's first foray into theme parks, Disneyland in Anaheim, California, which opened in 1955. Walt Disney wanted to build a bigger, more spectacular theme park. Today, Disney World is one of the most visited destinations on earth, offering a world of magic to its 17 million visitors each year.
A host of new projects are in development for Disney World's 50th anniversary. These include the Guardians of the Galaxy: Cosmic Rewind, the Journey of Water Inspired by Moana, Remy's Ratatouille Adventure ride, TRON, as well as an overhaul of Epcot's Future World.
Of course, in addition to a host of new rides and attractions, as part of Disney World's 50th anniversary, there will also be new entertainment, food and beverage choices, limited-edition merchandise, and celebratory events, including a rumoured all-new parade and fireworks show.
Let's take a look at some of the new rides slated to open in time for Disney World's 50th anniversary.
New Disney World 2021 attractions
TRON is a new and exciting Disney World 2021 attraction coming to the Magic Kingdom Park. The rollercoaster, set to reach speeds of up to 60 mph, will take guests on a thrilling ride through the digital frontier.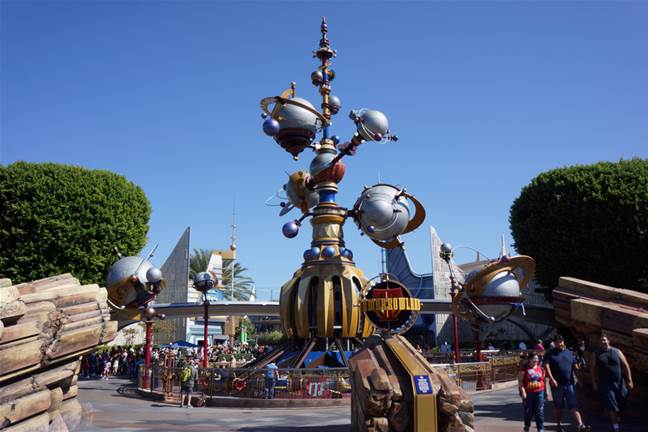 It is based on the popular Shanghai Disneyland attraction TRON Lightcycle Power Run and is set to be an exciting addition to Disney World's 50th anniversary celebrations.
Remy's Ratatouille Adventure Ride is slated to open in time for Disney World's 50th anniversary at Epcot. The ride is based on the hit film Ratatouille and will see guests enjoy a culinary adventure with chef Remy.
The Guardians of the Galaxy: Cosmic Rewind is a Disney World 2021 attraction also slated to open at Epcot. The rollercoaster is based on the film Guardians of the Galaxy and its Marvel Comics superhero cast. Disney has described the roller coaster as a "groundbreaking ride system" and "one of the longest enclosed roller coasters in the world."
Journey of Water Inspired by Moana is another Disney World 2021 attraction. Based on the hit film Moana the attraction is a walkthrough exploration trail, rather than a ride. The interactive water garden is designed to educate guests about the water cycle and how it sustains our world.
Disney World 2021 where to stay
Disney World's 50th anniversary is set to attract a record number of visitors, especially during the month of October, so now is the time to start booking accommodation.
While there are numerous Disney World park hotels to choose from, many people opt for more purse-friendly accommodation that gives them more money in their pocket to enjoy everything that Disney World 2021 offers.
One such popular option is Regal Oaks Resort, an award-winning CLC World Resort that boasts spacious self-catering accommodation close to all the excitement that Orlando offers. The resort offers a superb selection of amenities to enjoy, including zero-entry swimming pools, tennis courts, a clubhouse, and on-site restaurant and bar.
Before heading on your Disney World 2021 adventure, make sure you stay up-to-date with all the latest CLC World News, including Covid-19 travel recommendations.
With so many new rides and attractions set to open, there's no doubt that Disney World's 50th anniversary will be an event to remember!