Thanks to Dayspring for sending me the Doodles to Live By Bible journaling kit. All opinions are 100% my own.
I am a doodler. I always have been. Whenever I am talking on the phone or just bored, I doodle. I think that is why I love this month's Illustrated Faith Bible Journaling Kit — Doodles to Live By.
My story is a complicated one — but it has an awesome ending to it. So being able to doodle that through my Bible as I am reading and God is restoring my heart is one of the most wonderful feelings in the world.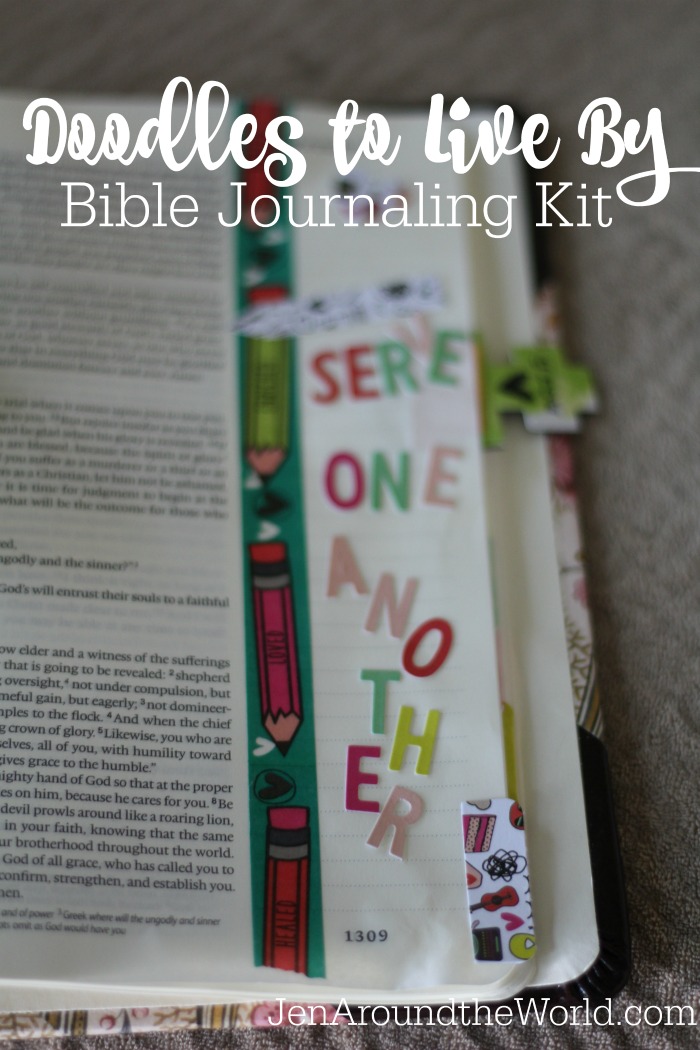 In my recent journaling, God reminded me that he saved me and brought me out of all the crud I was entangled in, repaired my marriage to more than I could ever want or ask, and for that I am forever thankful.
I was reminded to serve one another to show the love of Christ – and I use this everyday in my marriage. It has made the world of difference.
Doodles to Live By Journaling Kit
Inside the Doodles to Live By Kit you will find the following —
1 plastic pouch
1 devotional booklet
1 clear stamp collection
1 roll of washi tape
1 sheet of cut-out paper pieces
2 cardstock sticker sheets
3 tip-ins
1 magnet
1 thank you card from Shanna
To read more about Shanna and Illustrated Faith Click Here
I love the devotional books that come with each kit because it gives you a place to think, write, and journal. If you are stuck on a day where you do not know where to read, this devotional book comes in handy.
If you are wanting to step into Bible journaling, then this is definitely where you should start.