There are numerous scenic drives throughout the United States, from the history-rich streets of New England to the dramatic and beautiful California coast.
That said, there are some epic standouts with unbelievable views that you need to see to believe. Besides the heart-stopping natural features, you will come across many artificial sights that should make you appreciate man's ingenuity.
Perhaps you are planning for your dream vacation. If so, it will likely involve a road trip. If you want to experience exciting adventures along the way, a road trip is a way to go. If not, you have other options available to you.
For example, you could fly to your destination and rent a car or hire one of the best auto transport companies to ship your vehicle to your vacation destination. Shipping your car to your vacation destination will allow you to explore in the comfort of your vehicle. Also, it will help you get to your destination faster. Once there, you will not have to wait in line for a rental car. So, you can start exploring and relaxing sooner.
1. Road Trip
The U.S. is unique in that you can explore it easily by car. Also, you can enjoy as many unique experiences and locations in the USA as you can in most other continents. It is incredible how one country can change as you drive from one coast to the other and head south or north on the most unforgettable road trips.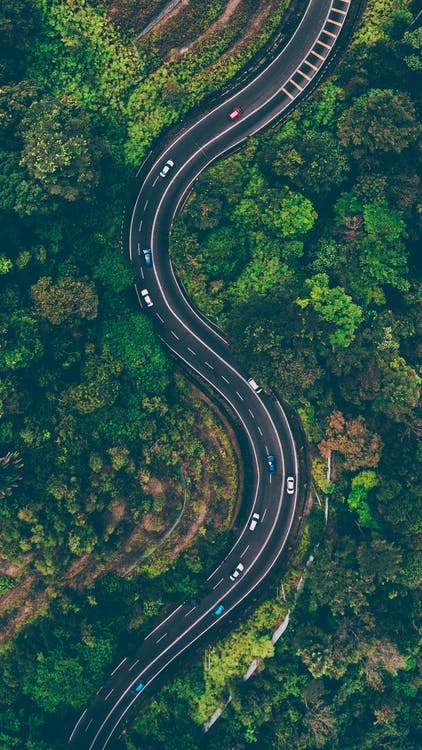 Are you considering downloading a few podcasts, making a new playlist, packing your car, and taking a road trip? Are you dreaming of an epic American road trip but do not know where to start? If so, here is a roundup of the ten best road trips in the U.S., featuring everything from off-the-beaten-path routes to busy highways. From stunning coastal paths to the colors of fall, there is something for everyone.
2. Hana Highway, Maui
Hana is a tiny town in eastern Maui. Driving the 52-mile road from Kahului to Hana can take almost three hours. If you love nature and beautiful scenery, purchase banana bread and fruit juice from one of the roadside stalls and cruise past steep sea cliffs with thriving mango trees, and pull over for one of the many scenic vistas.
The scenic Hana highway is an often-hazardous road popular with the more daring visitor. Also known as the Divorce Highway, this road has dozens of unforgiving one-land bridges and hundreds of hairpin curves. It also has an alarming number of blind spots.
Other obstacles to reaching your destination on time include mesmerizing waterfalls, fragrant flowers, fresh pineapples, local handmade jewelry, and mouth-watering Hawaiian culinary delights at roadside stalls.
3. Great River Road
Drive along the mighty Mississippi River on the Great River Road and check ten states off your bucket list. This north-south route is particularly ideal for nature lovers due to the numerous wildlife resorts along the way.
You can make pit stops to explore quaint river towns like Rosedale and Greenville. You can even learn the history of delta blues music by driving through the Mississippi blues trail. Your road trip's finish line will be thrilling, too. You will turn off your car engine in New Orleans for a celebratory toast, jazz, fantastic food, and more.
4. Pacific Coast Highway
Constructed in the 1930s, the legendary PCH remains a marvel and testament to human effort. It hugs more than 600 miles of California's beautiful and rugged coastlines and is one of the most scenic routes in the world.
It would help if you traversed it slowly while taking in the endless sky, expansive beaches, mountains, and towering trees. You will also get the opportunity to enjoy everything California has to offer, including roadside kitsch, farm-fresh foods, surfer villages, pioneer outposts, Hollywood glitz, and more.
5. Blue Ridge Parkway
Snaking through Shenandoah national parks and the Great Smoky Mountains, the nearly 500 miles of Blue Ridge Parkway is ideal for those seeking Appalachian overlooks.
This panoramic drive is stunning in all seasons and is a paradise for birders, with more than 50 resident bird species.
6. Bluebonnet Trail
One of the Lone Star State's most beautiful scenery lies between Austin and Houston. Wild bluebonnets are in force between March and May yearly along this trail.
You will also pass a chain of interconnected lakes along the Colorado River.
7. Florida Keys, U.S. 1
Leave the mainland and drive through this 120-mile-long island chain. The U.S. 1 overseas highway strings the island chain of Florida Keys together like beads.
It runs past underwater coral reef parks, lighthouses, and one of the world's longest bridges. You can feed bait fish to six-foot-long tarpon at Islamorada and enjoy many other beach and water activities.
8. State Route 12, Utah
Winding between Capitol Reef National Park and Bryce Canyon National Park is the 124-mile strip of State Route 12.
Check out Utah's red rock majesty, funky small towns, purple sage, steep sandstone canyons, and more as you enjoy your road trip.
9. The Loneliest Road
US-50 is a 3,200-mile odyssey that runs coast-to-coast from San Francisco to Maryland. It passes through four state capitals, a dozen states, and Washington, D.C., the nation's capital.
If you love driving and have the time and energy to take this road trip, you will not regret your decision.
10. Anchorage to Valdez
Connecting Glen and Richardson highways, this route runs past prehistoric glaciers and into stunning mountain ranges. Many of the 14,000-foot peaks do not even have a name.
The trans-Alaska pipeline will pop in and out of view as you cruise. The final stretch includes a 25-mile drop to sea level through the Keystone Canyon waterfalls into Prince William Sound.
11. Park Loop Road, Maine
When tourists are not clogging this 27-mile stretch through Acadia National Park, you can complete a leisurely road trip through the two-lane artery in one hour.
Whatever the season, set aside adequate time to appreciate the sheer rock precipices, high ridgelines, and rugged coast.
Conclusion
One of the best things about road trips across the U.S. is that you can enjoy them anytime. Whether a summer person or a winter adventurer looking to hit the road, driving will let you explore new territory and take in as much scenery as possible.