Over the course of the last 6 months, I have really gotten into essential oil blends. I use them for EVERYTHING. When I say everything, I mean everything.
I apply them topically, I take pills for my health and weight loss, and I diffuse them. It really helps with the environment around me.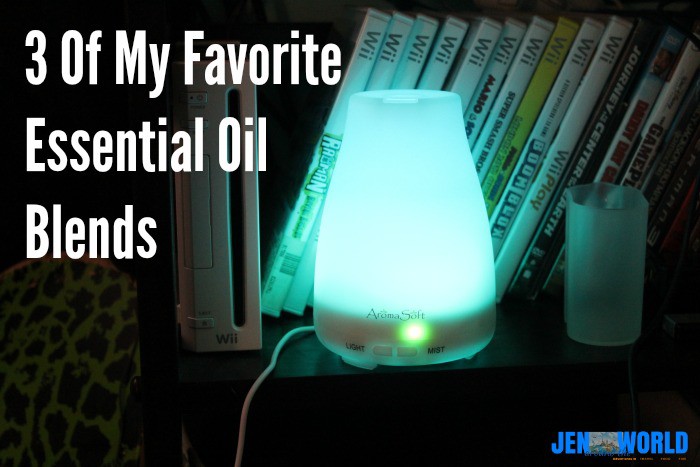 While I love just plain essential oils like lavender, eucalyptus, and peppermint, my favorite are the essential oil blends.
I am a doTERRA rep and I signed up because I wanted to get my oils at the wholesale price. But when it comes to buying my diffuser, I choase Fine Line Living. They offer me the BEST price and I love all the functions that it offers.
My 3 Favorite Essential Oil Blends
#1 Peppermint and Wild Orange
In the morning times when I first wake up, after I have had my morning coffee, it's time to sit down and work. To help wake up and energize my day, I love blending together a few drops of peppermint and a few drops of Wild orange for an invigorating aroma.
I use the AromaSoft Essential Oil Diffuser from Fine Line Living. I love it because it has an automatic shut off on it which keeps it from running continuously. When it runs out of water, it shuts off.
(You can save 20% off by using the code MARCH416)
This diffuser is amazing! It has several different light colors that will alternate or, if you are feeling just one certain color, you can leave it on that.
When my daughter uses it, she loves to leave it on her favorite color.
Which brings me to my second favorite blend.
#2 Serenity
The Serenity blend by doTERRA has become one of my favorite blends. When I need a little bit of calm and relaxation, I love to keep it close.
My daughter, husband, and I all diffuse it in our rooms while we are sleeping at night, but my new favorite way is to wear it in my necklace diffuser.
Now, I bet you are thinking, How in the world does it stay in the necklace?
It's very simple — there are three felt pads that come with each necklace. You can use those pads to soak it in essential oils and then place in the locket style pendant, and then all day long you will have the aroma touch of having those essentials oils right there.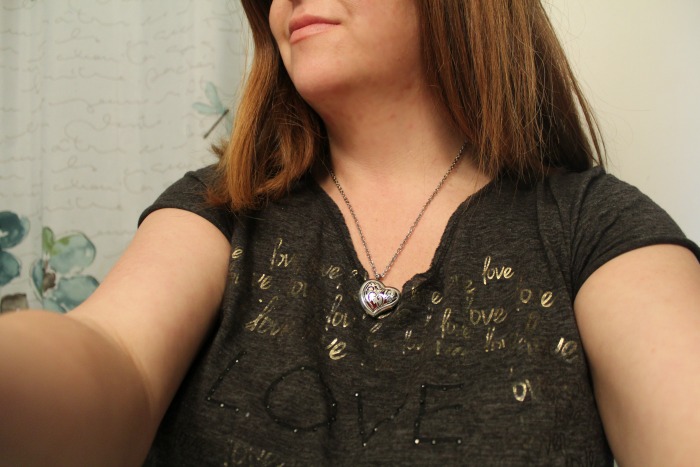 Fine Line Living has all kinds of cute diffuser necklaces to choose from. My favorite is the heart diffuser. To get a 20% off coupon code, simply use the code MARCH216 when you order.
I got a couple of others, which I am planning on giving as gifts to my friends and family.
For my husband, who has really gotten into essential oils, he is going to be getting this Eye of Knowledge one. It has a braided cord on it giving it a more masculine feel. If you use the code MARCH116, you can save 20% off.
For my sweet friend who is REALLY into essential oils and is my upline person, I am giving her this cute lotus flower accented one.
Each of these diffuser necklaces run around $25 and are SO cute when they are on. And they hold smells all day long. The best part? They have a lifetime, no questions asked, lifetime guarantee, which means if anything breaks on it, they will replace it for you — no questions asked.
You can save 20% off of the flower necklace by using the code MARCH316.
#3 Past Tense
My other favorite doTERRA blend and it has quickly become my daughter's as well is Past Tense. It is for tension headaches and muscle tightness.
It is in a roll-on form, and you just roll it on topically on your neck at your hairline and then on your forehead and temples and then sit back and watch how it makes you feel.
You can also get it in a blend that you can diffuse in your AromaSoft essential oil diffusers.
You will be amazed!
Finally
All of these items are available on Amazon. I have linked each one above, but if you really want to see all that Fine Line Living has to offer, follow them on social!
You can also shop my DoTerra Store for some fun Essential Oil Blends!
I love all my essential oil items and I love the way that they make me feel daily.
Enter to Win
One lucky winner is going to win a diffuser and all three necklaces! Use the rafflecopter form below to enter to win.