Nestled in the heart of Paducah, KY is this amazing little coffee house called Etcetera Coffee. My daughter and I discovered this little nugget of gold when one of her best friends encouraged us to pass up our normal Starbucks coffee run on our girls shopping day. They said that we HAD to try this coffee house because they had THE best coffee they had ever tasted.
Now, y'all know how much I love my coffee, so Kayla and I sat out on an adventure one day to find this little coffee shop. What we were excited to learn was that they had not one, but TWO locations!
Coffee houses like Etcetera are rare, but they are even more rare in western Kentucky. So I wanted to share with you this little jewel in the arts district of Paducah, Ky
The first one we visited is in Lowertown on 6th street in downtown Paducah. The minute I walked in, the writer in my jumped for joy. To the right of the coffee shop was this amazing little living room set up with couches, tables, etc — the perfect spot for the writer to have a cup of coffee and enjoy working.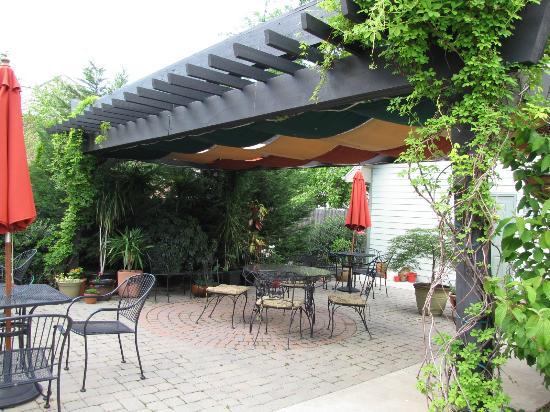 They also have outdoor seating as well for those perfect warm days! You can enjoy a cup of coffee or tea, sit with friends and then enjoy some of the homemade baked goods they have for sale.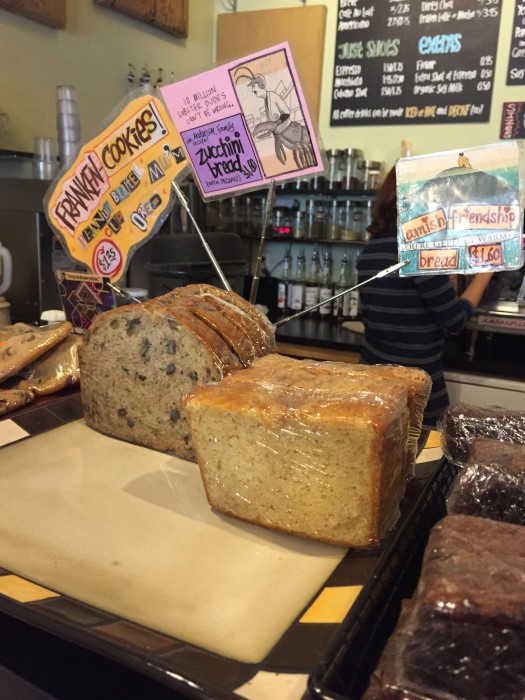 The design is eclectic with tons of amazing art on the wall.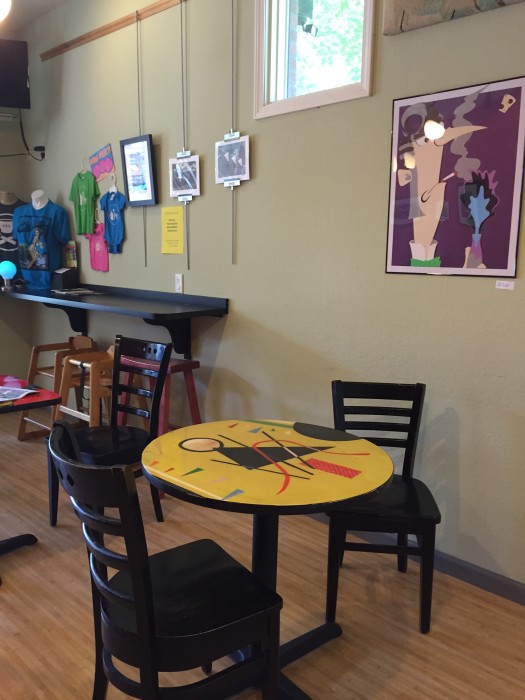 The other location is downtown on 2nd Street. It is just as eclectic and funky — which is why I love it so much.
Deliciousness Served at Etcetera Coffee
They have homemade humus, bagels from Kirchhoff's Bakery and Deli (another great spot to visit in you're in the area), delicious apple butter, and AMAZING coffee.
If you are a tea drinker, then you have to check out the bubble tea.
They make sure to rotate local art from artists around the area that are students at MAKE (Paducah's art college) so you never know how it's going to be decorated when you arrive.
If you are in the area visiting, be sure to check out both locations of Etcetera Coffee. You will LOVE it — so much better than Starbucks.
My favorite so far has been the Spanish latte. It is so smooth and so decadent at the same time. Each sip brings me closer to coffee heaven!
To find out more about Etcetera Coffee, just visit this link. You can find out about local events going on in the area, the art, the goods, and of course the menu!