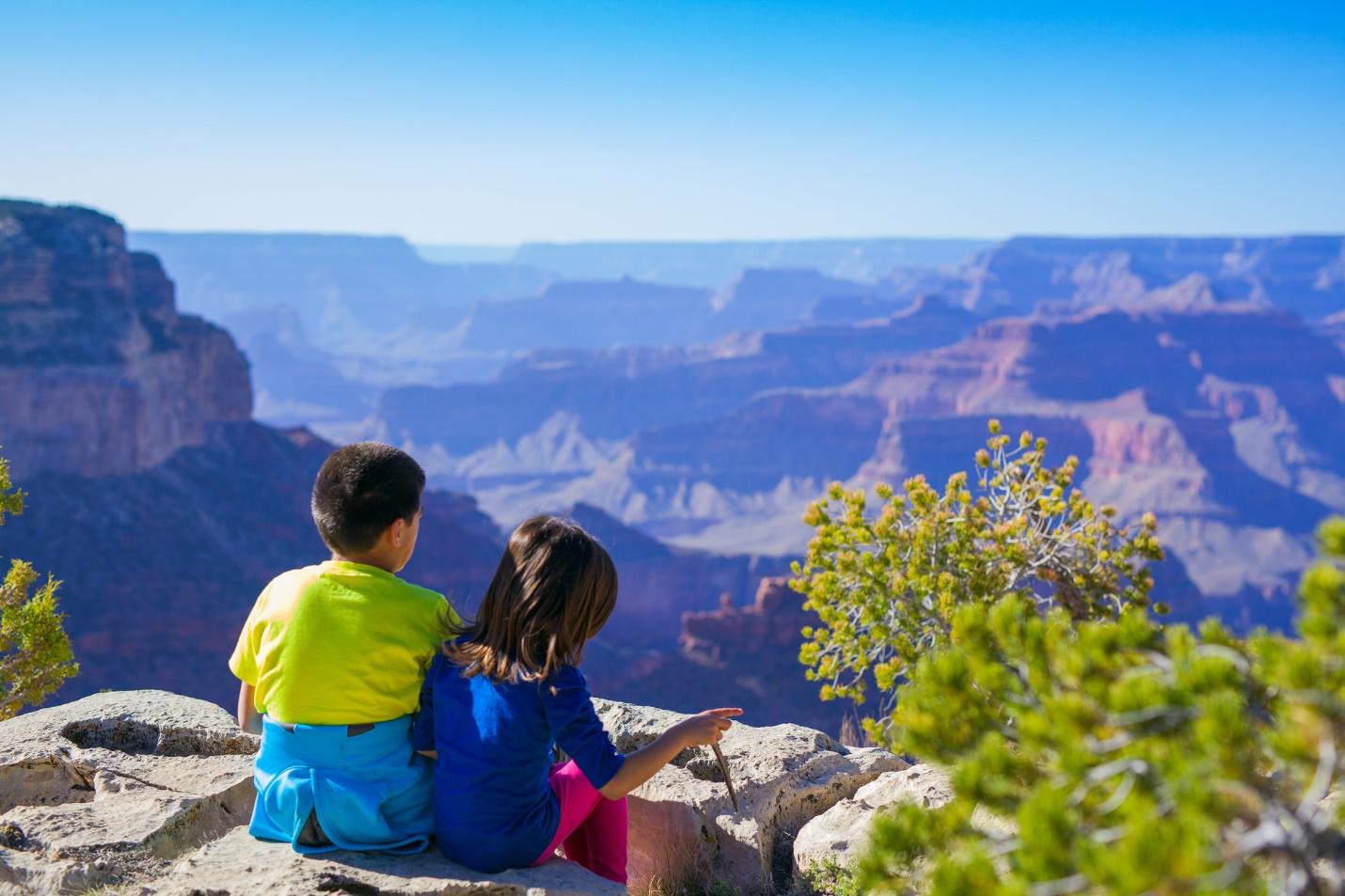 Traveling with kids isn't always easy, but it can be a lot of fun. No matter where you go, you'll create memories that last a lifetime.
From what to expect to the right accessories for travel, here's everything you need to know before you embark on your next family adventure.
Be Prepared, but Don't Go Overboard
When you travel with very young children, it can be tempting to stuff the trunk of your car with everything you could possibly need – a mountain of diapers, wipes, towels, bibs, snacks, clothes, the list goes on and on.
If you're traveling within the United States, odds are that there will be stores nearby where you can pick up all of these things and more. That means all you have to do is pack enough to make it to your destination. And if you plan on renting a car, you can leave the clunky car seats at home – you can rent those, too.
When it comes to things you should bring, let your kids pick out their own backpack or suitcase and fill it their own toys and games. You can even use their bags to carry some of the things that you need, like extra diapers and bottles.
Assemble a Good First Aid Kit
Kids get sick all the time, but for some reason they're really great at getting sick on vacation. While you don't want to throw your entire medicine cabinet into a duffel bag, you will want to pack the essentials. Some of these must-haves include sunscreen, pain reliever, bandages, and anything your child needs for their specific conditions, such as an inhaler for asthma or allergy medicine.
In case there's an emergency, it's also a good idea to find where the nearest healthcare facilities are ahead of time so that you know exactly where to go.
Survive the Plane Ride
Every parent dreads getting on a plane with their kids – parents of toddlers especially. But there are plenty of things you can do to help make the journey easier.
Before the flight, let your kids burn some of their energy at the airport. Don't just sit and wait for your departure time to roll around – you'll all be doing plenty of sitting on the plane. Pack familiar snacks, have movies and games downloaded on your iPad, get up and walk up and down the aisle every once and a while, and don't be afraid to ask for help if you need it.
But even if you're the most prepared parent in the world, your kids can still behave unpredictably. Just remember that the plane ride won't last forever – you'll survive!
Remember to Take Breaks
Before you had kids, you could pack a dozen different activities into a single day. When you travel with little ones, a jam-packed schedule will just leave them tired and cranky. And when they're tired and cranky, so are you.
The best way to avoid a mid-day meltdown is to take frequent breaks. Head back to the hotel room for a nap, stop for lunch, and take it slow.
If you're traveling together as divorced parents, it opens you an opportunity to re-establish communications with your child. Join vacation with your ex-spouse is also a great way of showing your kid that relationships in his family are fine and you're able to put some differences aside in order to take a trip together. To make the vacation work for your family, it is necessary for you and your former spouse to get along after filing the divorce papers.
Keep Them Involved
One of the best ways to make everyone happy on a trip is to let everyone pick something that they want to do. By involving your children in the planning process, they'll have a better idea of what to expect and will look forward to the activity they chose.
Let Loose from Time to Time
At home, you have a lot of rules. But when you travel with kids, sometimes you have to loosen up. Let them use the iPad a little longer, indulge in something sweet every day, or splurge on a souvenir – you're on vacation, after all.
You can return to your normal discipline structure when you return home, but while you're away, you can save yourself a lot of stress by learning to let go.
No matter where you travel, whether it's to a theme park or a national park, the two best things a parent can be are prepared and patient. Remember this, and you're sure to have a successful trip!