If you're planning to take an RV trip with your family, you might be wondering where some of the best family-friendly RV parks in the U.S. are located.
Although there are plenty of RV parks available that can accommodate families and offer some of the best amenities, you might have a difficult time reserving a spot if you wait until the peak season for RV travel in the area.
Before you embark on an epic RV trip with your family, it might be a good idea to invest in an extended service plan for your vehicle and/or your RV so you can avoid being stranded out on the road. You can get a free quote for a Good Sam ESP here.
Here are seven family-friendly RV parks you might want to consider booking at some point:
7 Family-Friendly RV Parks You Should Book Now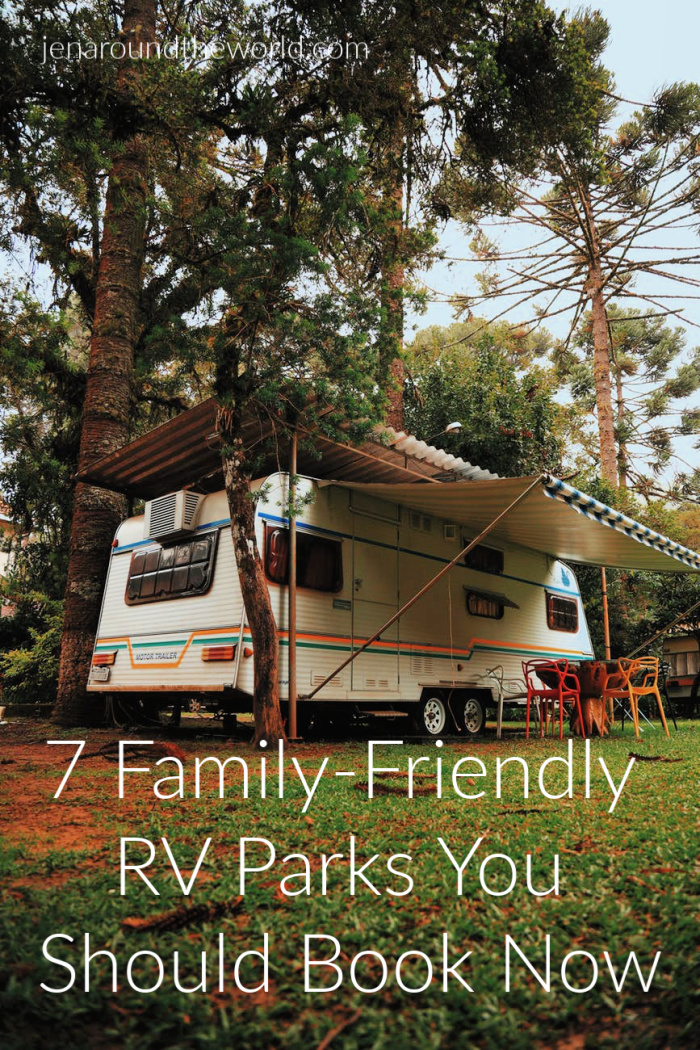 #1 Mission Bay RV Resort: San Diego, California
If traveling to southern California is on your list of to-do RV trips, Mission Bay RV Resort is a good place to set up camp. If you're a Passport America member, you can even get a discount.
Located directly on the bay, the park offers full hookups, onsite shower, and laundry facilities, a camp store, dog park, and free cable and WiFi service.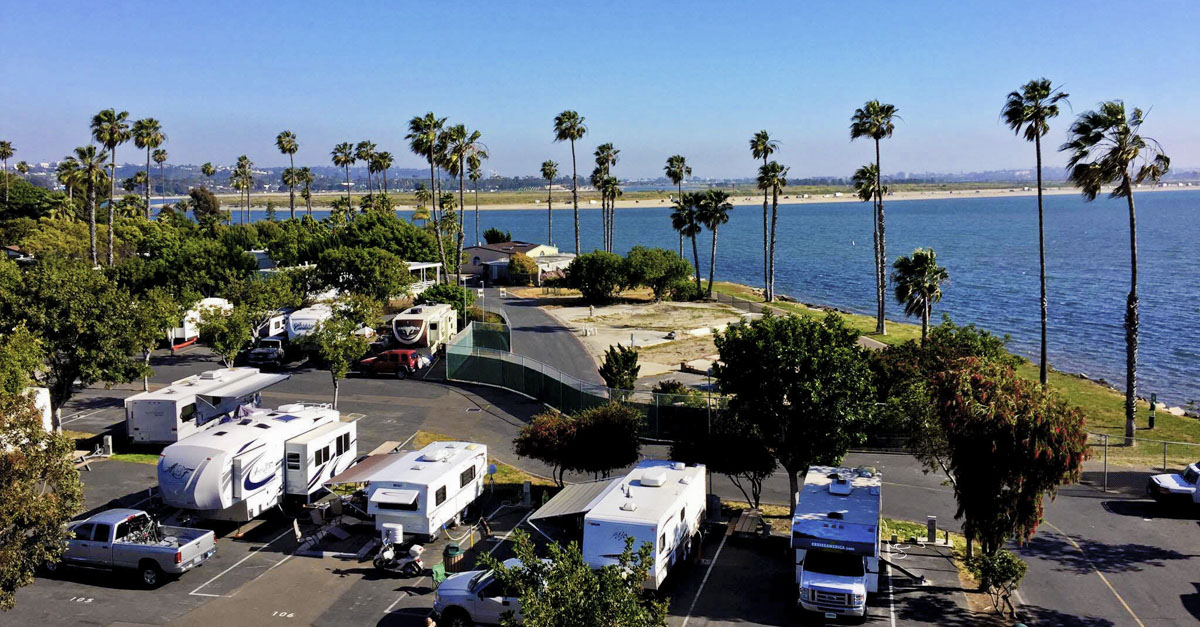 Even if you have a huge motorhome or trailer, this RV resort can accommodate. They offer spaces for trailers up to 80 feet. Fishing, swimming and planned events and activities are just some of the things you can do during your stay in the park. But outside of the park, there's also plenty to do. After all, you'll be in San Diego.
#2 KOA Campgrounds: United States
If you haven't heard of KOA Campgrounds, you're in for a treat. This popular campground chain is located throughout the United States, so you have your pick of various locations when you decide to go camping. The majority of KOA Campgrounds have full hookups, up-to-date facilities and a host of family-friendly amenities.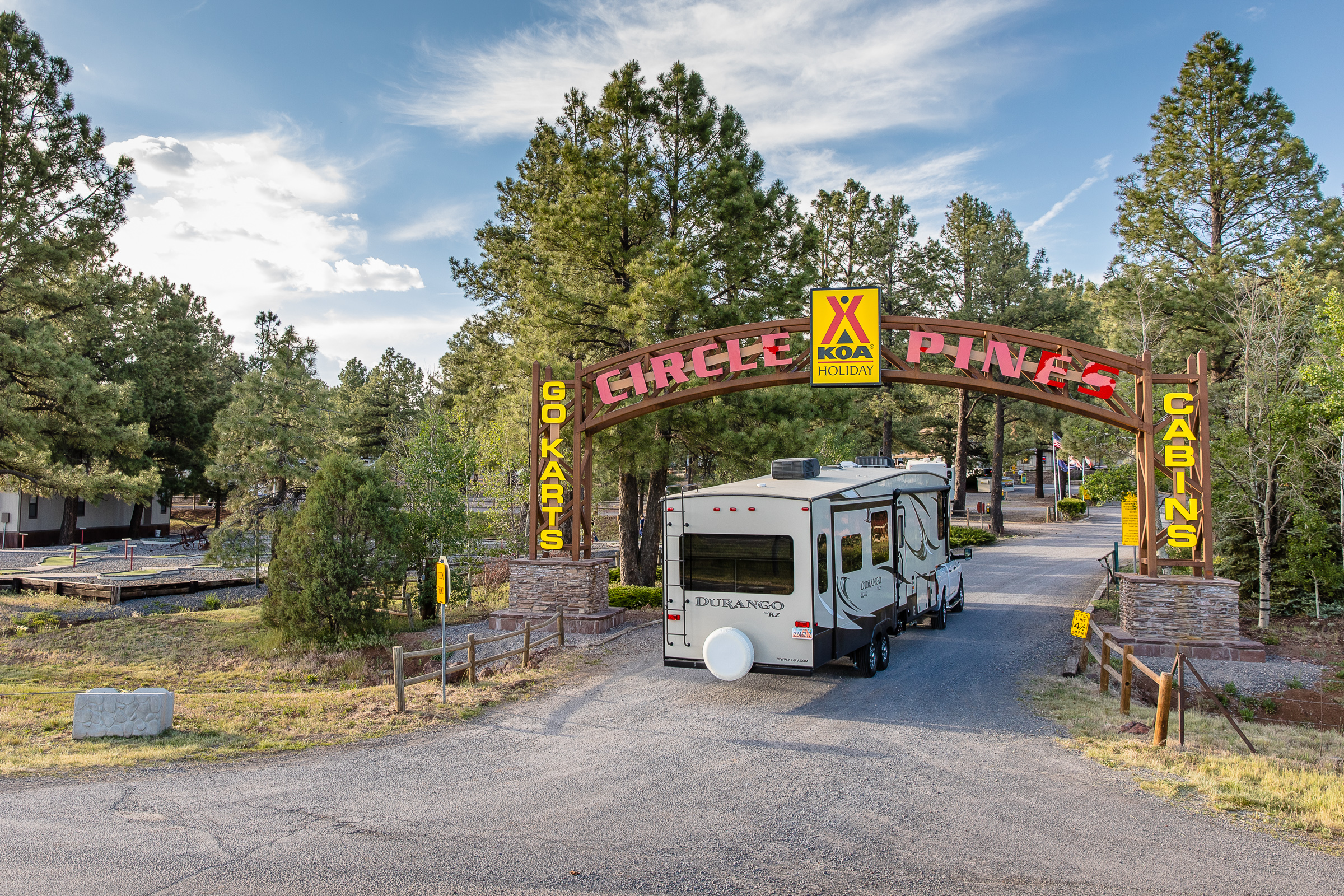 You'll find swimming pools, hot tubs, playgrounds, fishing ponds, dog run areas, miniature golf courses, as well as basketball courts, video arcades, and other activities.
#3 Jellystone Campgrounds: the United States and Canada
Yogi Bear's Jellystone Parks have over 80 locations across the U.S. and Canada, including one in Nashville, Tennessee, and one in close proximity to Rocky Mountain National Park in Colorado. So although you may have to spend a night or two on the road to get to a Jellystone location, it's well worth it.
The parks offer all the amenities and good times your family is looking for in an RV adventure. Jellystone properties offer mini water parks and splash pad, miniature golf, laser tag, hayrides, bike rentals, volleyball, fishing and plenty of other activities that are geared toward families.
#4 Campsites at Disney's Fort Wilderness: Lake Buena Vista, FL
If you're planning a trip to Walt Disney World and you don't want to stay in a hotel, take your RV and stay at Disney's Fort Wilderness. This RV park is located in the Magic Kingdom Park of Walt Disney World, and the prices for RV campsites are more affordable than you might think.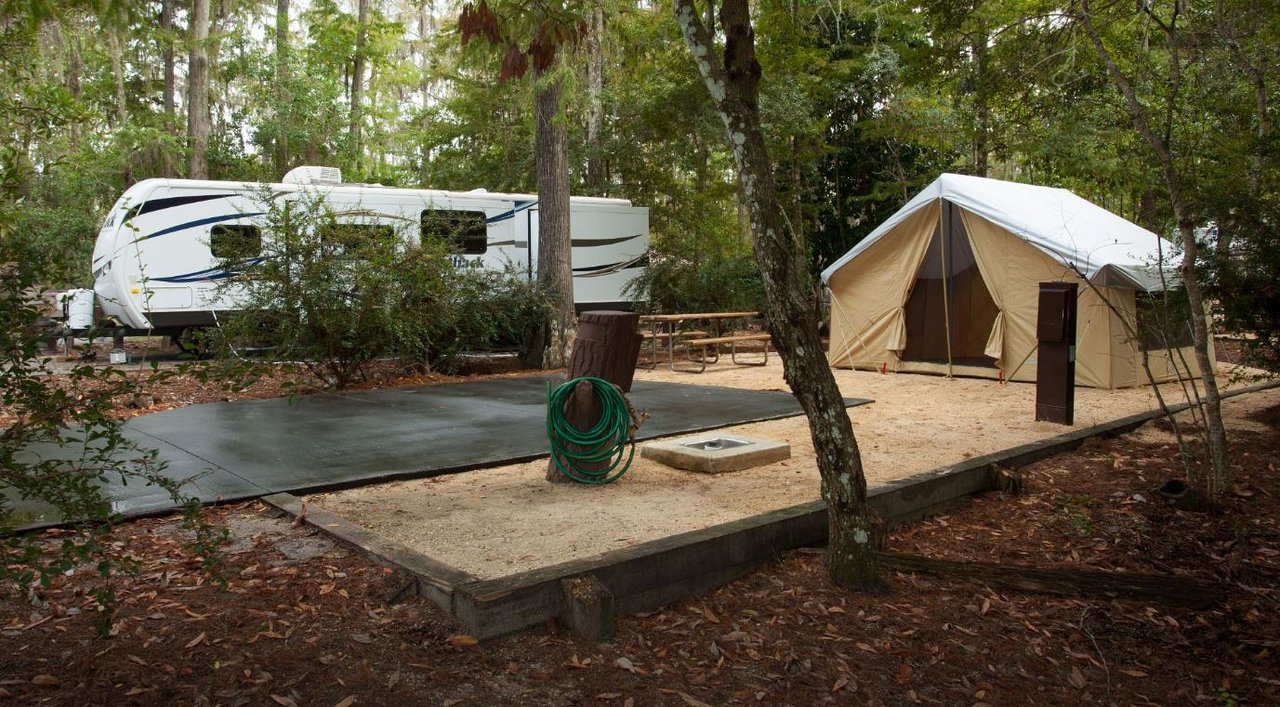 Not only will you have access to a shuttle that will take into other areas of the park, but your family can also enjoy the swimming in the park's pool, as well as participating in various activities, such as canoeing and horseback riding.
#5 Lake Rudolph Campground & RV Resort: Santa Claus, Indiana
If you're wishing for Christmas in July, then you'll need to travel no further than Santa Claus, Indiana to Lake Rudolph Campground and RV Resort.
There you'll find a Christmas-themed RV park that offers visits with Rudolph the red-nosed reindeer. At the resort, you can enjoy playgrounds, free movie nights, miniature golf and other activities. And just a short drive away, you'll find Holiday World and Splashin' Safari, a combination water park and theme park.
#6 Ocean Lakes Family Campground: Myrtle Beach, South Carolina
This beautiful, oceanfront campground is situated on 310 acres and features close to a mile of beachfront area. With all that room, it's no surprise that this campground offers over 850 sites.
Besides the beach, families can enjoy a skate park, volleyball and bocce ball, as well as a playground.
For a different kind of water play, Ocean Lakes also has a Sandy Harbor Family Fun Center featuring a lazy river, kiddie pool, swimming pool, and splash zone.
#7 Campland on the Bay: San Diego, California
For families seeking a more upscale camping experience, Campland on the Bay in San Diego California offers oversized RV sites that have amenities such as private patios, grills, and hot tubs. A wildlife sanctuary is also adjacent to the property.
The campground offers a variety of family activities, including sand castle building contest, Hawaiian luaus, arts and crafts sessions, yoga classes and a skateboard park. Bicycle and watercraft rentals are also available. An added perk is that if you don't happen to own an RV, you can arrange to stay in a furnished camper that will be set up at your arrival.
Finally
If you are planning an RV trip soon, be sure to check out these 7 family-friendly RV parks first!