This is a sponsored post written by me on behalf of Fazoli's®.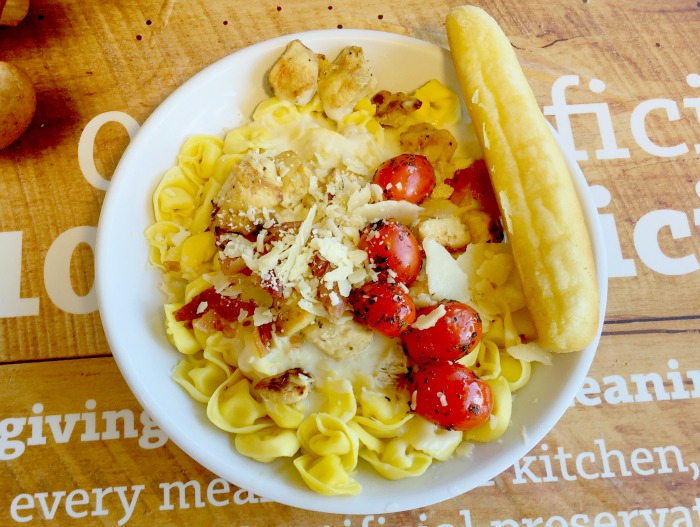 Recently, my daughter and I were out on a shopping excursion trying to find the perfect bathing suit for her. After many hours of searching with no luck in site, we decided to stop into Fazoli's® for lunch. I had heard that they had updated the menu.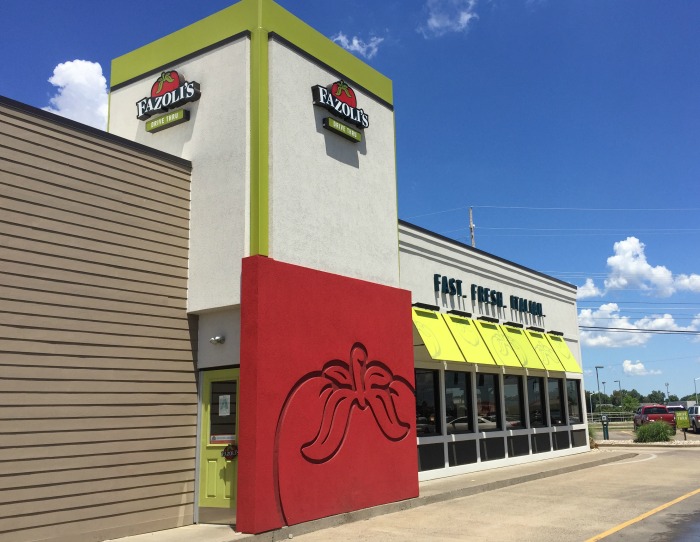 When I go out for lunch on a shopping trip day, I am not looking for super fancy. I am not looking for outrageous prices. All I want is something that tastes delicious and that offers me savings so that I am not killing my wallet.
Being the huge pasta lover. Seriously – it is the reason I could never go on a diet. Giving up pasta is like cutting off an arm on me – it won't happen y'all. So I was super pumped to find out what changes had been made, and how the taste of the food changed from my first experience at Fazoli's many, many years ago.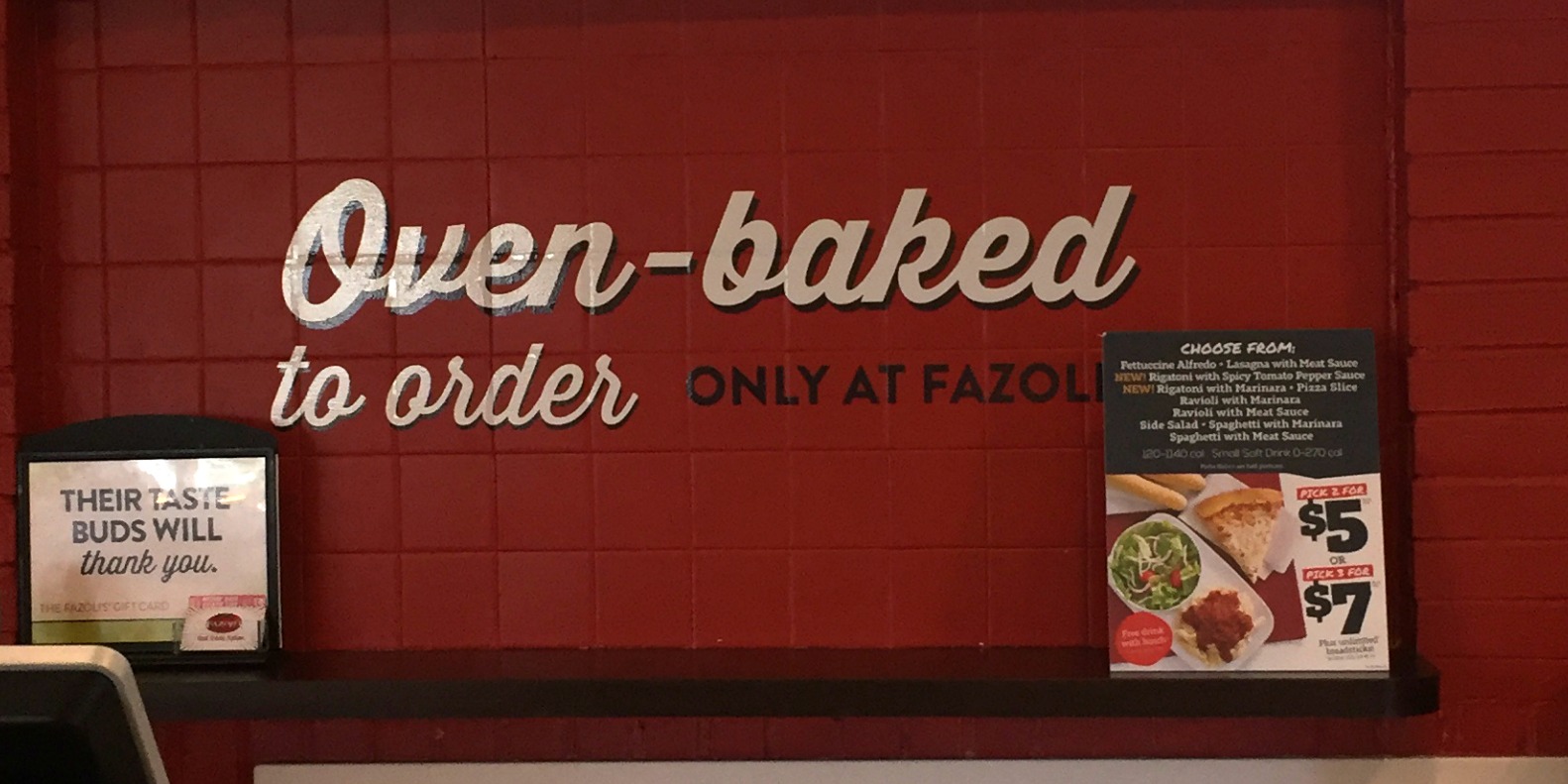 I didn't have to wait long. The moment we walked in, I saw all the signs talking about the change – the entire menu had 0% artificial ingredients, and 100% fresh ingredients. I found out that as of June 19th, Fazoli's food menu is completely clean of all artificial sweeteners, flavors, preservatives and colors.
This immediately peaked my curiosity. I am all about the fresh delicious flavors of pasta – especially when the offer me fast casual dining, meaning I do not have to wait forever.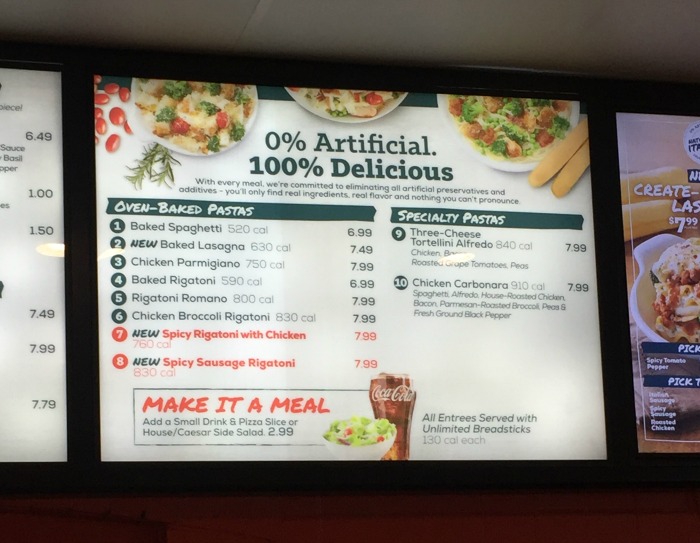 I stepped up to the counter and ordered my food. While I went for the Chicken Carbonara (my all time favorite pasta), my daughter opted for the Three-Cheese Tortellini Alfredo. The cashier gave me a number and asked me to sit and told me that my food would be out shortly.
I didn't have to wait long. Both my entree and my daughter's entree were delivered within 10 minutes. From the very moment my bowl of pasta was placed in front of me, I knew I was going to like this change that Fazoli's had made.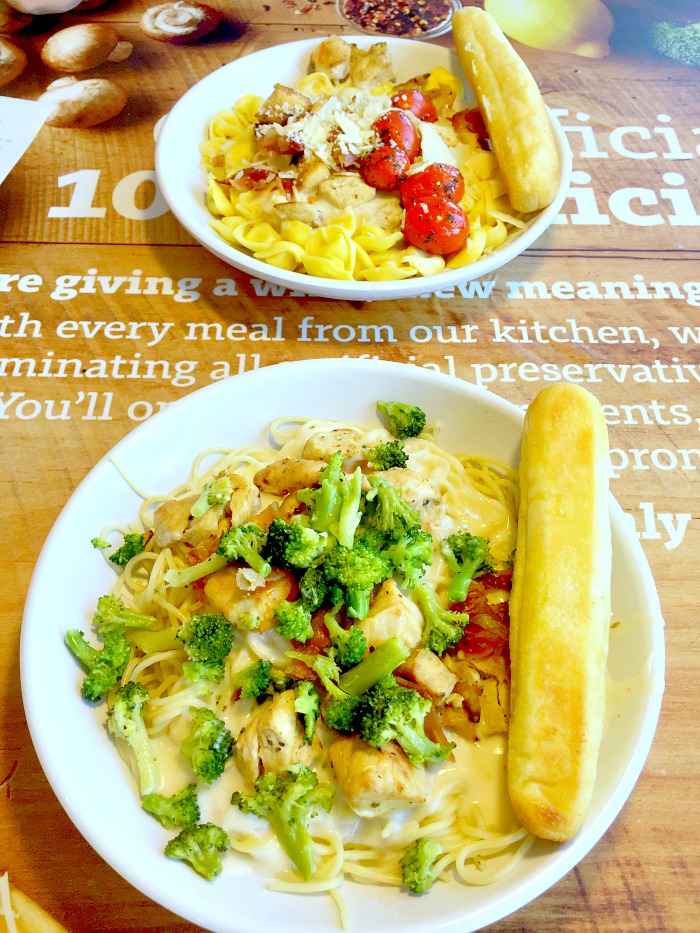 Why I Am In Love with Fazoli's®
As part of its 0% Artificial 100% Clean "Naturally Italian" initiative, Fazoli's worked closely with nearly 50 suppliers. It guaranteed that a total of 81 artificial ingredients, colors and preservatives were eliminated from its food menu.
For me, this means everything. I don't know about you, but my body just cannot handle all those artificial ingredients. Being able to go out to eat somewhere, especially on a budget, and be able to eat worry free is a win-win in my book.
I get super tired of eating burgers all the time. I really want a break from the normal fast food run. Being able to visit Fazoli's, gives me the break I need without breaking my budget. It is the only brand that offers a real Italian dining experience for hardworking people like myself.
Get Your $3 off $10 Coupon to Fazoli's®
In fact, my daughter and I had HUGE bowls of delicious, full flavored pasta, drinks, and dessert and spent less than $20. Of course, we had to use this $3 off $10 coupon, but that's how I roll. Coupons are a girl's best friend when you are on a budget.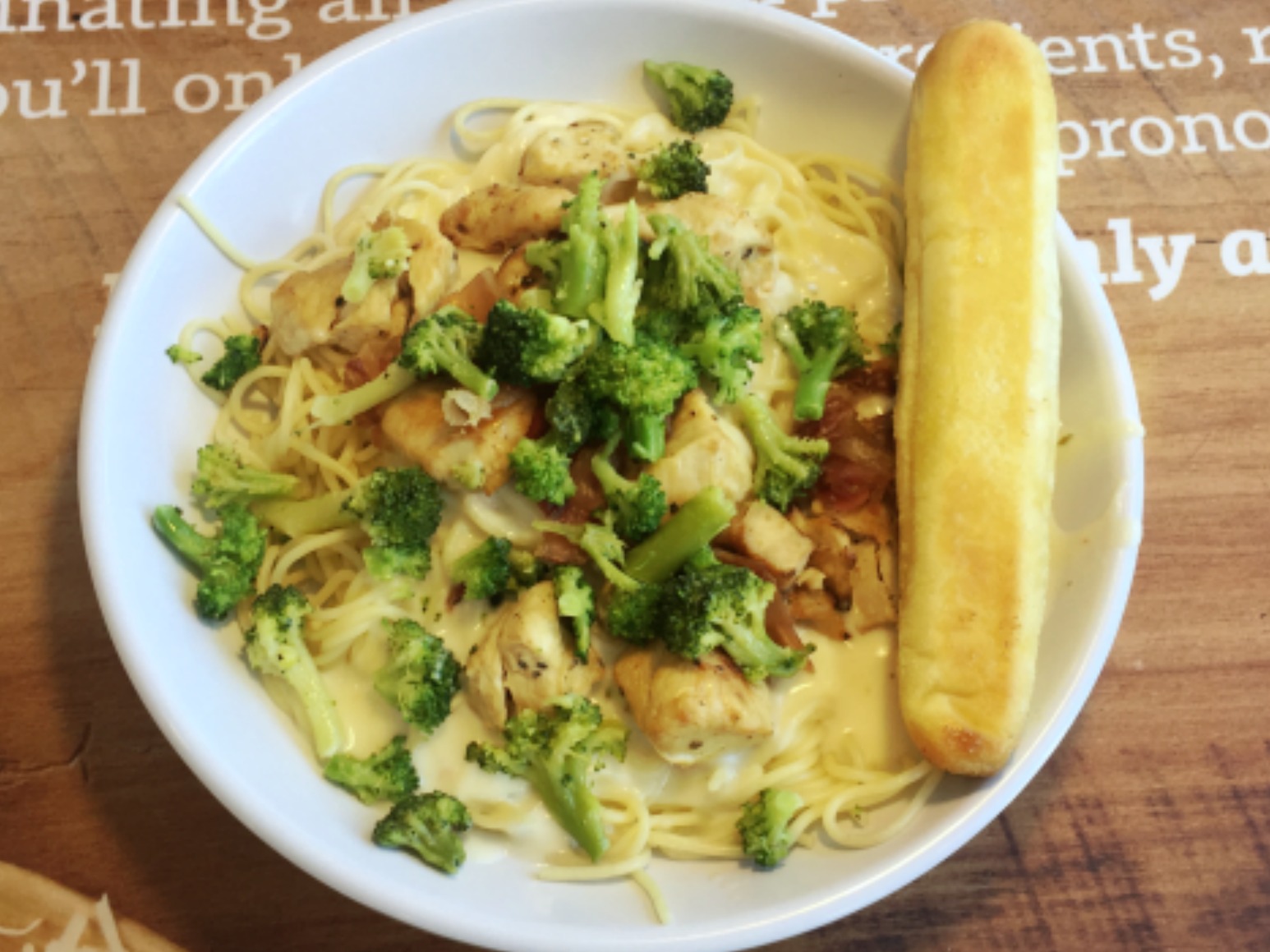 Now that I know Fazoli's has this new menu where they are offering a fresher taste on food, I will be visiting here more often. In fact, I think a date night is in order for this week! I know my husband will LOVE the changes that have been made.
If you are looking for a great place to dine, especially if you are on a budget, Fazoli's is the place! You will get fast casual dining, with 100% deliciousness and no artificial flavors.
Be sure to visit your local Fazoli's today and try out the new menu. I would love to know what you think. Leave me a comment below if you have recently tried it and let me know your thoughts.
This is a sponsored post written by me on behalf of Fazoli's®