This post was sponsored by Folgers as part of an Influencer Activation for Influence Central. I am disclosing this in accordance with the Federal Trade Commission (FTC) guidelines concerning the use of endorsement and testimonials in advertising. I received complimentary products to facilitate my review.
As a writer, coffee is definitely part of my day. I drink it to give myself a boost in the mornings, to wake me up so I can function (yes I am one of those people), and I drink it all throughout the day when I am working on a deadline.
Coffee gives me that boost I need to focus like never before. My favorite coffee? Folgers. It has been a part of my life as long as I can remember.
As a little girl, I can remember sitting on my grandfather's knee while he drank his cup of Folgers every morning. He would not let anyone in the house buy anything but Folgers and it has always been the coffee that my family and all the generations of my family have trusted for years.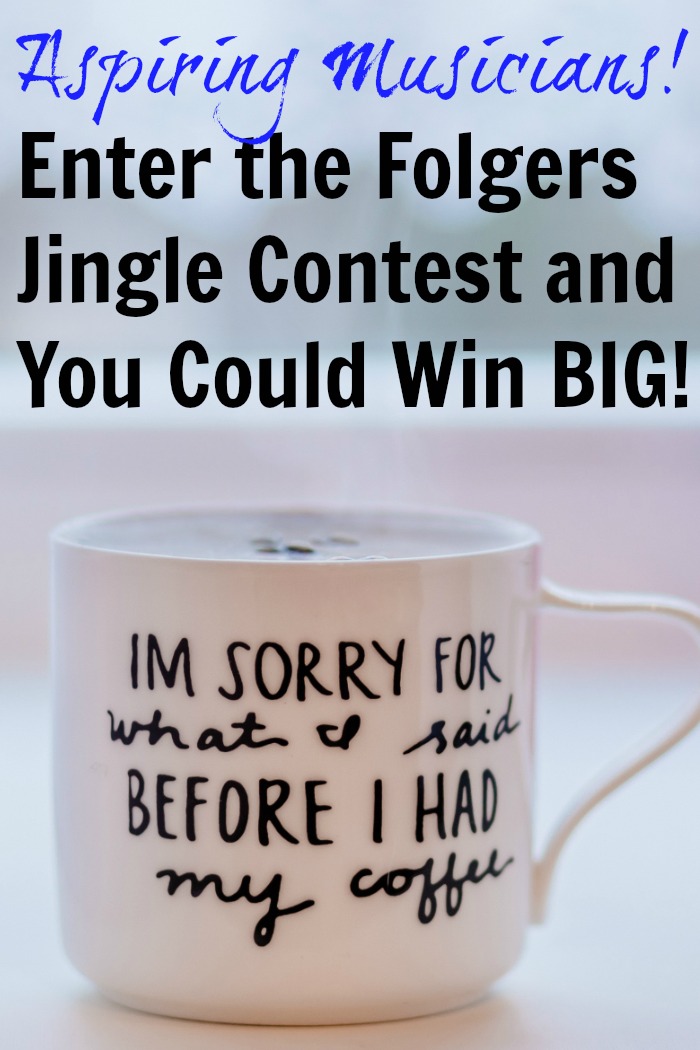 The Best Part of Waking Up is Folgers in Your Cup
You sang that, didn't you? I've been singing it for years!! It has become a part of pop culture, and right now, Folgers has teamed up with country music singer/songwriter Chris Young to help inspire young musicians to follow their dreams.
This year, they are asking aspiring musicians to create their own version of the classic "The Best Part of Wakin' Up" jingle.
How the Best Part of Wakin' Up Jingle Contest works
Folgers Coffee is asking aspiring musicians to record themselves performing their own version of the jingle. The jingle must include the complete melody and the complete lyrics of "The Best of Wakin' Up is Folgers in Your Cup."
Musicians can then upload their version to this website between January 30th and February 27th. Between February 27th and March 19th, Folgers will choose 5 semi-finalists. Each of these semi-finalists will have a mentoring session with Chris Young.
Then from March 27th to April 24th, fans from around the country will get the chance to vote daily for their favorite jingle. Each vote enters you to win prizes up to $10,000!! Then, in May, a winner will be chosen to receive the grand prize of $25,000!!
If you are an apsiring musician, you should check out the links below for more information and to enter. And, if you know any aspiring musicians, you should pass this along!
For More Information:
Now — I am off to make another cup of coffee and finish another chapter of my novel!