This shop has been compensated by Collective Bias, Inc. and its advertiser, MARS. All opinions are mine alone. #ScoreAtCVS #CollectiveBias
Whenever we are celebrating game days at our house, I always like to give fun treat jars full of goodies for my friends and family. I recently created these easy football tailgate party favors that will have your eager game day visitors leaving happy.
Making these are so simple. I actually grabbed several things from around my home to put these together. Mason jars, rustic twine, a whistle, some shredded confetti, and a piece of green fabric — all from my craft stash.
The SNICKERS® candy bars I picked up at CVS recently.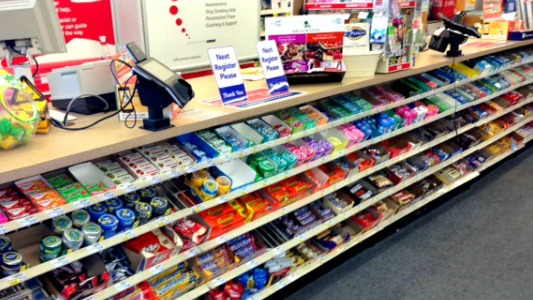 I stopped in to print out some pictures and found out they have some specially marked SNICKERS® candy bars just for the football season.
CVS is definitely your one stop shop for game day. They have tableware, decorations, beverages, and more! I always make sure to print out my digital coupons before I shop so I can save even more money.
How to Make Football Tailgate Party Favors
Making this is as simple as a few things laying around the house. I took a mason jar and started by painting it brown like a football. Then I added the laces with some white paint.
It took 3 or 4 coats to get it the right color. Once it dries, I fill the inside with shredded confetti. What is even more fun is using colored confetti that is the same color as the team you are rooting for.
Then I fill the inside with things like a whistle (it's better than yelling in my opinion), chewing gum, and my favorite — the SNICKERS® candy bar — or you can even use SNICKERS® Crisper Bars.
Then I put the lid back on and add a grass colored green piece of fabric on top. You might have to cut it down depending on how big it is.
Then I tie it off with a piece of brown rustic ribbon.
It makes for a great game day treat. It is especially handy if your food isn't quite ready yet and they need a little snack to tide them over until it is ready.
If you are looking for more game day ideas, be sure to and click here to get some new ideas and inspiration.