I've partnered with Word Entertainment for this sponsored review. All opinions are my own.
I have been a very long time running fan of Francesca Battistelli. The first time her music spoke to me was when I heard "Free to Be Me". I had been dealing with some heavy stuff and the words from that song spoke peace like a river to my soul — something I was in much need of.
From that moment, I immersed myself in her music. Each song she has written and released holds a special place in my heart — and I am SO PUMPED that after 4 long years, she is finally releasing a brand new album — and it drops THIS WEEK Y'all!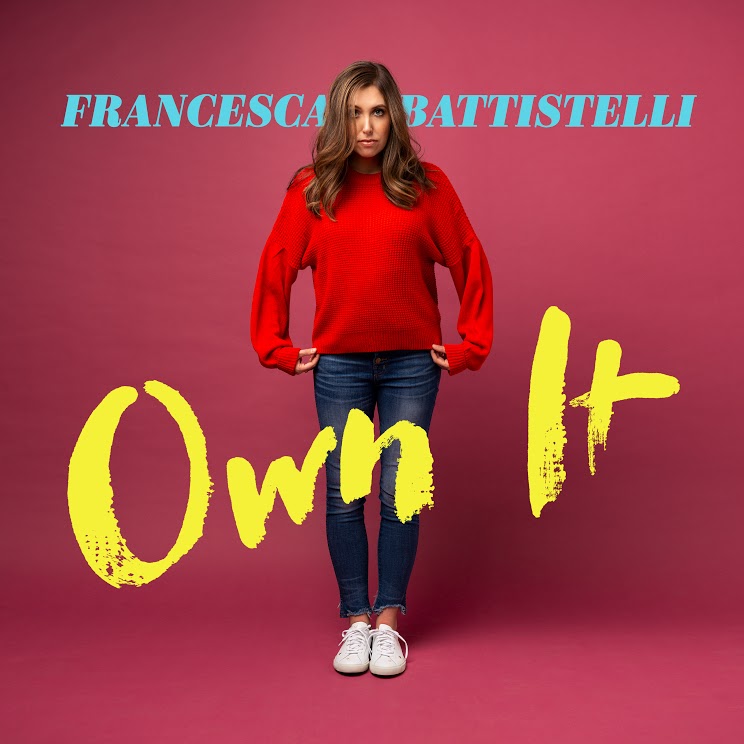 On Thursday night, she just happened to be in my town with her Breakup Tour — and I was invited to attend the VIP experience and attend the concert.
Now — I have loved her for a long time, but after listening to her true heart as she spoke about the new album and the vision that God gave her — man — I fell in love with her even more.
She is funny, has a great sense of humor, and is just so down to earth. Listening to her made me want to get out and write and do what it is God is calling me to.
That's the feeling I get when I listened to the songs on this new album as well. In fact, she blessed us with a preview of some of her favorites off the album and shared the inspiration behind each one.
Here is the complete track list for the new Own It album:
Tracklisting
The Breakup Song

The Very Best

Love Somebody

Royalty

This Could Change Everything

As Good As It Gets

You Belong

Let The Light In

Defender (feat. Steffany Gretzinger)

Freedom
The Breakup song is the most popular right now, but after listening to the new songs, I have two very favorites —
"We are we are we are crowned in dignity"
We are we are we are heirs to majesty"
We're made for victory, we're given authority"
This song really spoke to me because sometimes I feel like I lose who I am, and through this song, she spoke right to my heart and reminded me of who I am. At the concert she blessed me by pointing me out and singing this song just for me.
I had shared with her during the Q&A session just how much her music had a hand in my healing and she was so humbled (believe me when I say I was not the only one there speaking life over her and thanking her for such God centered and anointed music!)
At the VIP experience, she talked to us about how she had plans to make this a worship album (and at some point, she still wants to make one), but God had other plans —
"These songs are so empowering. What they represent to me is my desire to own my identity in Christ, to kick fear out of my life, to own the present moment and not live in the past or even the future. I don't want to walk in half of what God has for me. I want to walk in all of it. I want to own it! And I want that for everyone who listens too"

"I thought I had a handle on what this album was going to be, but my husband and I prayed before every songwriting session, and God gave me a completely different set of songs than I was expecting.
This new album will truly bless your heart. Don't believe me? Listen to this song. If it doesn't have you rockin' and wanting to jump into the next thing God has for you — well — I don't know about you then (just kidding!) But it's awesome. Trust ME!
Pre-order the album here —-> Own It
For more info about Francesca (or Fran as her friends call her), be sure to check out the website for tour dates, merch and more.