Is the gym getting stale for you? Or perhaps you were never really invested in that environment, to begin with. Exercising in nature is a preferred alternative as it is accessible to all and has a range of benefits beyond the physical.
Whatever you do for work, chances are the bulk of your day is spent inside and away from the natural elements that are necessary for a healthy body and mind. Start mixing some outdoor exercising into your regime, so you can start connecting with nature.
Start local
There are people who cross the water to exercise, with marathons and fitness challenges taking them to every corner of the world. Now that may not be your main travel motivator, but this could be you one day. In the meantime?
Start local to begin with. If you're a runner, strap on your running shoes and stick to roads and paths that you are familiar with so that you can switch the navigating to autopilot and connect with nature while you run.
If you are practicing yoga, pilates or any floor-based workouts you can roll out your mat at your local park or green space. If this is an intimidating prospect, you may even prefer to do this in your backyard before venture beyond.
Disengage with your devices
Whenever you are taking on a task, it's our knee-jerk reaction to try and incorporate our devices. God forbid we have a moment of mindfulness to take in what we're doing. When you are exercising in nature, fight the urge to put on a podcast or playlist, and respond to the natural noises that are all around you.
Too often we arrive home and can't quite pinpoint how we got there, as we're so engrossed in the media we are enjoying. It's great to be entertained, but it doesn't promote peace and relaxation as a clear mind will. These mindful exercising moments shouldn't mindless, so take control and own your exercise in nature.
Explore new areas
A workout doesn't need to be as strenuous as we believe it to be. It can even be a stroll through a national park, forest or beach at a reasonable pace. If you struggle to connect with your surroundings, exploring and bushwalking might be just what you need to look up and look around at the beauty that's unfolding before you.
The benefit of walking is that you can cover a greater distance as you're less likely to burn out, and it's an exercise that can be enjoyed solo or in a small group. Round off all the great destinations in your state or even beyond, and enjoy them all while getting your heart rate up.
Finish with flourish
Rather than finishing your workout on your doorstep, finish the work a little further from home. Hear us out here. Take the scenic walk home, or finish up in a park that has a great view.
If you can't take the time to stop and smell the roses, what's the point of working out outdoors? It doesn't have to be a large investment of your time, but it should be taken.
If you take a backpack with you, you can even bring a journal or book to complete your practice with more mindfulness time.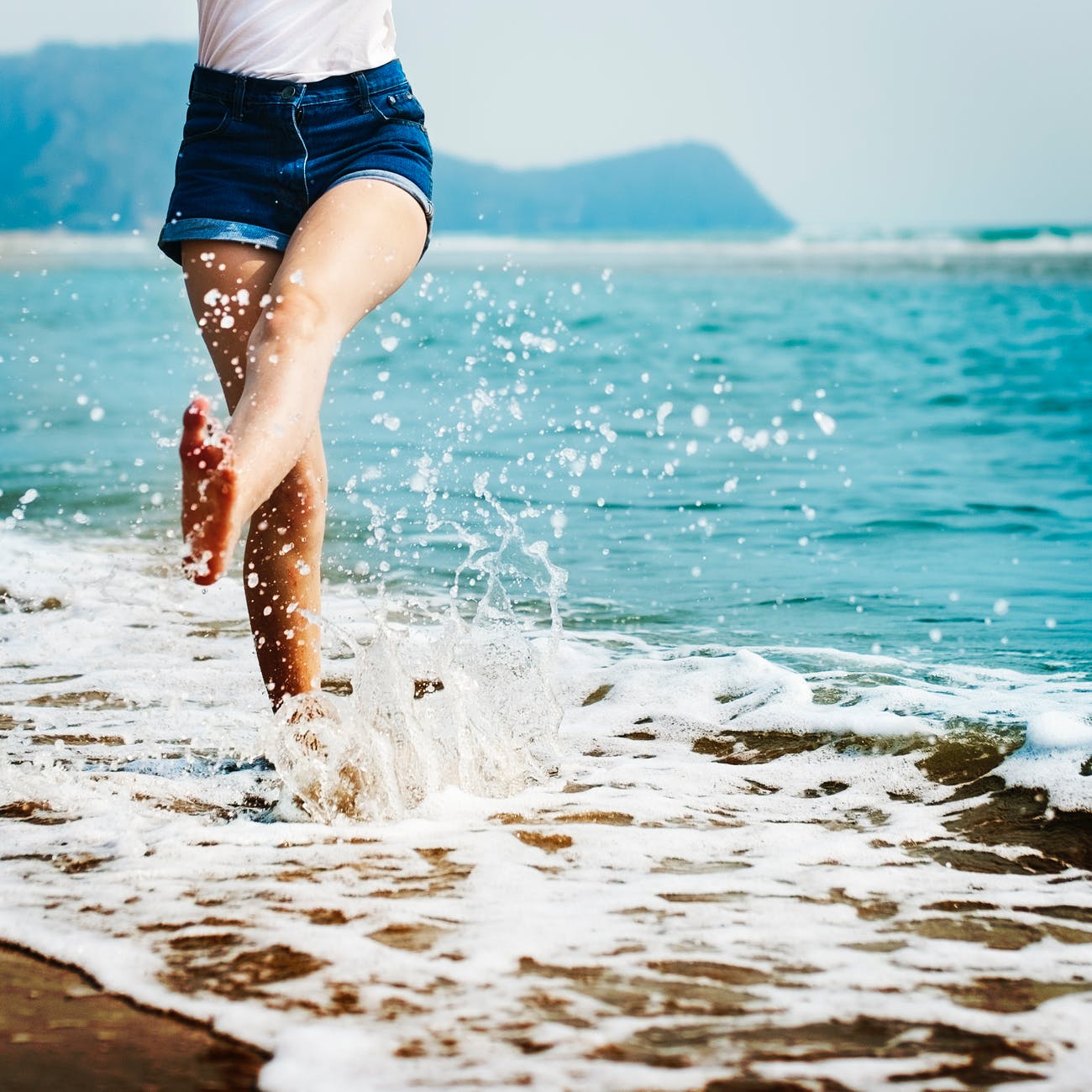 Turn a leaf this year, and start viewing your exercise in a new light. You should be seeking more than just a sweat, and looking for ways to get you outdoors for longer.
This may present some challenges at different points of the year, but with the right apparel and attitude, you don't need to compromise your exposure to nature.