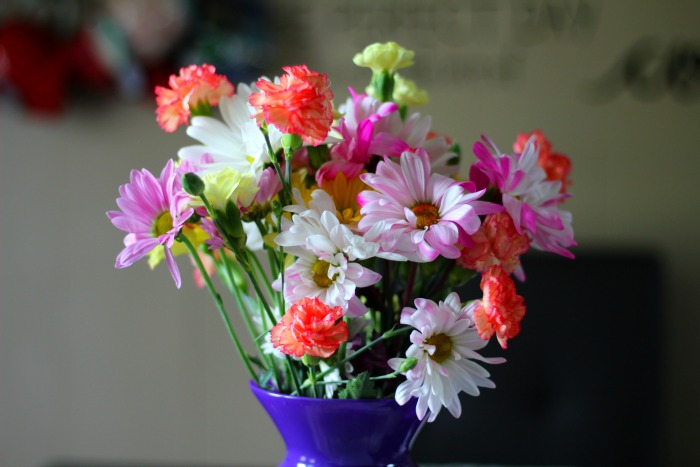 This shop has been compensated by Collective Bias, Inc. and its advertiser. All opinions are mine alone. #HallmarkforMom #CollectiveBias
As I write this, my mother-in-law has been staying in the nursing home. She fell and broke her dominate arm and could not walk very well, so to get her strong again, she has had to stay there for about 2 months — which means she is going to be in there on Mother's Day.
She has been feeling down since her fall and not herself so to make her feel better, my daughter and I headed to Walmart to get her a Hallmark Signature Card and pick up some fresh flowers to bring her just a little bit of enjoyment.
My favorite place to get fresh flowers and Hallmark cards is Walmart. They have such an amazing and wide variety to choose from — all the way from Seasonal cards like Mothers Day, Christmas, etc. to Special Occasions like  Birthdays, Graduation, weddings and more.
Mother's Day is less than 2 weeks away. Have you gotten your card yet? If you need something nice to put inside of the card, you can click this link to find some Mother's Day quotes from son.
While we were at Walmart, I had a really hard time just picking out one that said what I wanted it to say. The problem was that they ALL said what I wanted to say, but don't think my sweet mother-in-law would have liked 50 cards.
We finally settled on a Signature Hallmark Card. You can tell them apart from the rest of the Hallmark cards because of the back.
I love this series because they offer a little more pizazz than a normal Hallmark card and was everything we wanted her card to say and more.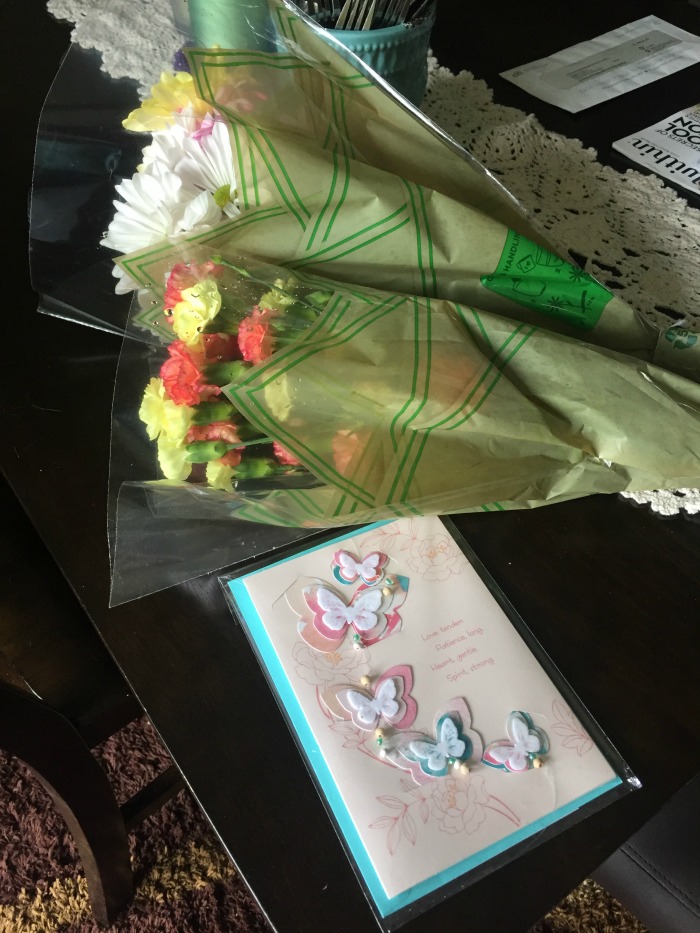 We found one that has these cute butterflies on it, and the best part? The butterflies come off so she can hang them in her room.
And, while we were at it, I snagged a Father's Day card for my husband as well. I really think he is going to like this one! It is wood and reminds me of what he loves to do — build things.
How to Make a Fresh Flower Arrangement
To go along with her beautiful Hallmark Card, Kayla and I bought two bunches of fresh flowers and decided to put together a cheerful bouquet to give her.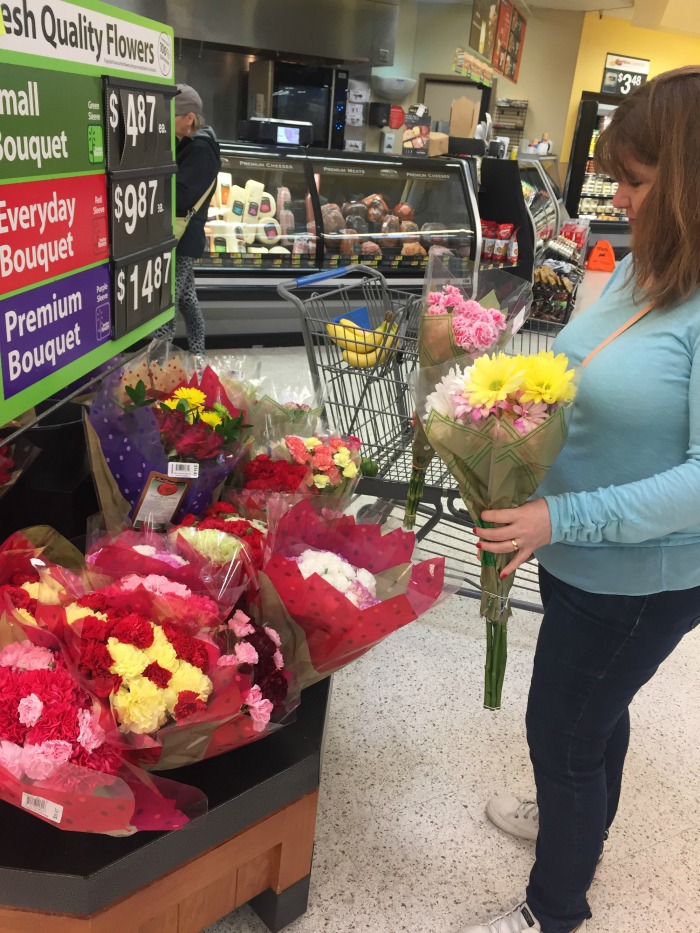 To put together a fresh flower arrangement, you really need to know what to do. It's more than just picking up a bunch and putting them right into a vase with water. They have to be prepared.
So — first things first.
Each pack of fresh flowers comes with flower food. So, take a vase, fill it with water and put the flower food into the water.
All flowers come with extra long stems when purchased and must be cut down to size. You cannot cut them with a knife and you don't cut them straight across.
Your flower stems must be cut at an angle. This will open them up to stay fresh longer.
So start by laying all your flowers out in front of you and cutting each one to the size you need. Then, strategically place them all around in your vase, making sure to mix and match them.
We try to buy two different bundles but ones that have similar colors involved so that they really compliment each other.
Another tip my daughter shares when putting them together is to intertwine some of the flowers. This makes them lay better instead of sticking way up above each other and looking awkward.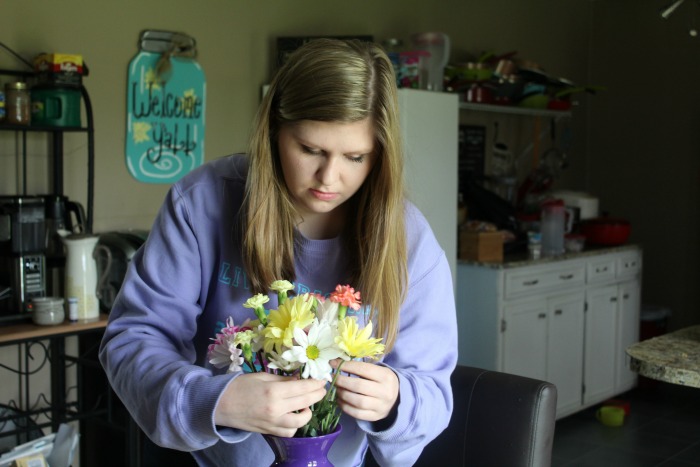 Then once you are done, you can take them and deliver them with the card. It's the perfect touch to bless your mom on Mother's Day.
Janice was so surprised and it really helped to brighten her day. She especially loved her card and promptly removed the butterflies to hang in her window.
To find additional digital coupon offers and Mother's Day inspiration click here.

So — how do you bless your mom on Mother's Day?