This shop has been compensated by Collective Bias, Inc. and its advertiser. All opinions are mine alone. #AD #Tailgreatness #CollectiveBias
My house is party central during game time. Now, I will be honest with you. I have said it before. I am not a sports fan. Never have been, never will be. While my family on the other hand really gets into sports, I am there for the food, so when we all get together, my job is to supply delicious snacks like my Fried Brussel Sprouts, and my family's job is to cheer on their favorite team and enjoy the snacks!
Because I am in charge of the party food, I make a lot of spicy food. I am not talking a little tingle of heat. I am talking S-P-I-C-Y — like burn the roof of your mouth HOT. Some people can handle it, and some can't. I have a few family members who suffer from frequent heartburn and take Nexium 24HR a few days before game day to prepare for the tailgreatness at my house.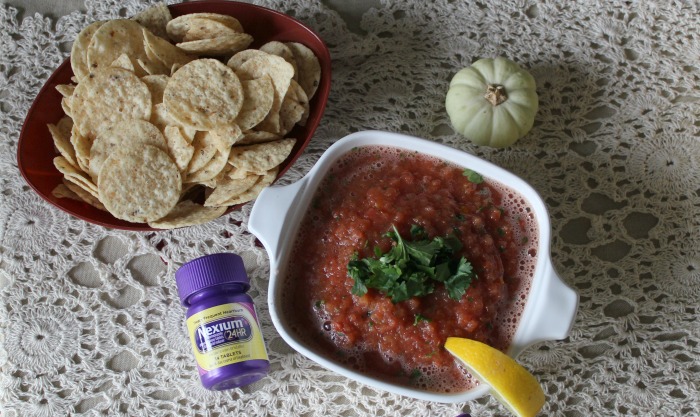 On my last Wal-Mart run to get things for our latest get together, I decided to pick up Nexium® 24HR 42 count tablets just to be on the safe side.
During our last party, my daughter wound up having really bad heartburn because she ate my Diablo Salsa (which I will share the recipe with you as well). She knew she did not want that to happen again, so she prepared a few days before gameday by starting Nexium® 24HR.
With Nexium® 24HR*, you get all-day, all-night protection with one little pill a day(Use as directed. May take 1-4 days for full effect.)
I have been using this for a long time and it always works at keeping heartburn at bay. And — it is the #1 Choice of Doctors and Pharmacists* for their own frequent heartburn.*Among PCPs and Pharmacists who use a branded OTC PPI.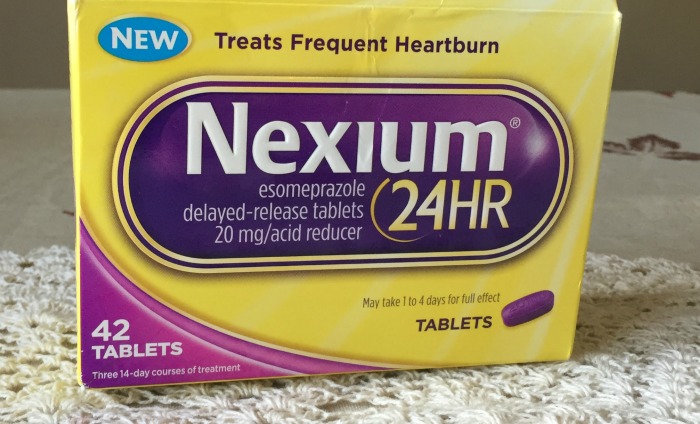 So — here is the new favorite at our house for tailgating — my delicious Fried Brussel Sprouts. Yes — I know that sounds weird, but trust me — it is to die for.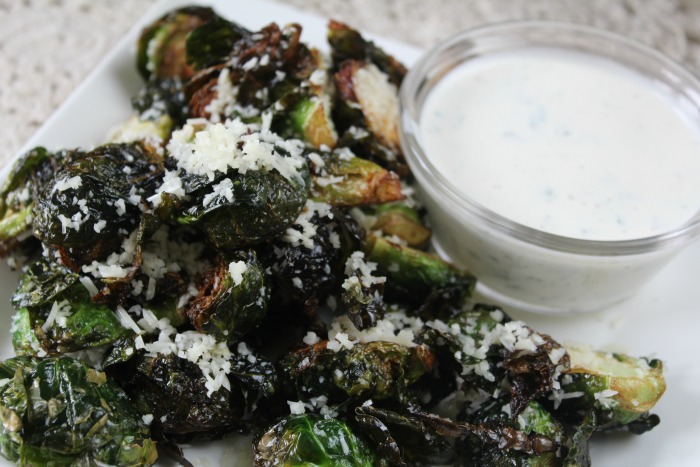 Fried Brussel Sprouts with Lemon Aoli (plus How I Combat Heartburn When Tailgating)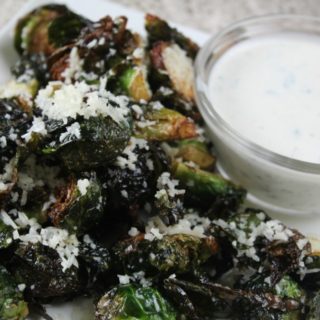 Ingredients
1 pound brussels sprouts, stems removed and cut in half
vegetable oil for frying
salt + pepper
Fresh grated parmesan cheese
For the Lemon Aoli
2/3 cup mayonnaise
2 garlic cloves, minced
1 tablespoon olive oil
1 lemon, juiced
1/2 teaspoon seasoned salt
1/8 teaspoon salt
1/8 teaspoon pepper
1/2 teaspoon of cilantro, chopped
Instructions
If the sprouts are large, cut them into quarters. You don't want the pieces to be too big and flaky because they will just hold oil.
Heat the oil in a large saucepan over medium heat. When it reaches 375 degrees F, add the brussels sprouts to the oil in small batches. Be careful because if they have any water on them they will splatter. I used a spider to add them to the oil and remove them to keep from getting spit on by the oil.
Fry until golden and crispy, about 2 to 3 minutes. Remove the sprouts with a slotted spoon and let them drain on a paper towel. Sprinkle with salt and pepper and fresh parmesan cheese. Repeat with remaining batches. Serve immediately with the dipping sauce.
Lemon Aoli dipping sauce
Whisk all ingredients together in a large bowl until combined. Serve immediately.
Making this is as simple as making a batch of homemade fries. Simply cut your brussel sprouts into small manageable pieces. Quartering them is best if they are bigger.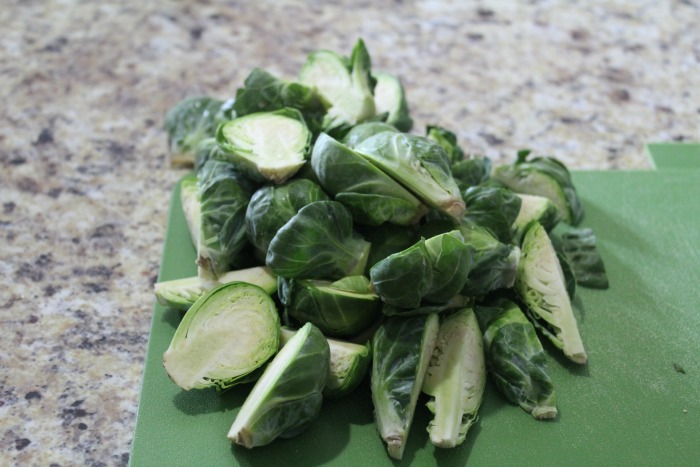 Then, just like fries, you fry them until they start to turn golden. The key to doing these right is making sure your oil is hot enough. If it is not, you will get soggy brussel sprouts.
Once they fry, simply remove them from the oil and place on a paper towel to drain.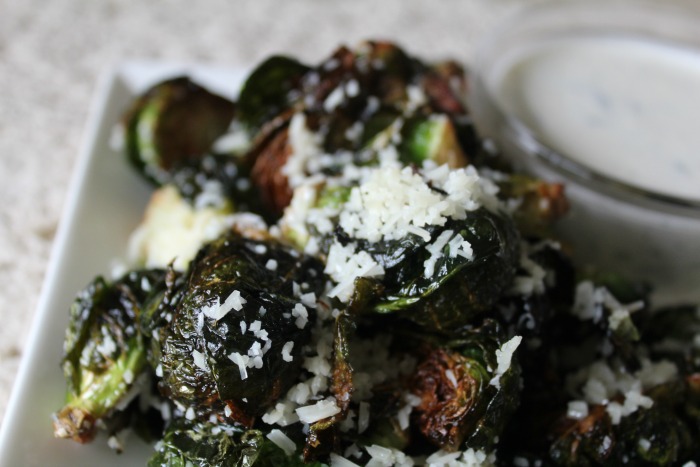 While they are draining, mix together all the ingredients for your aoli and serve with your brussel sprouts.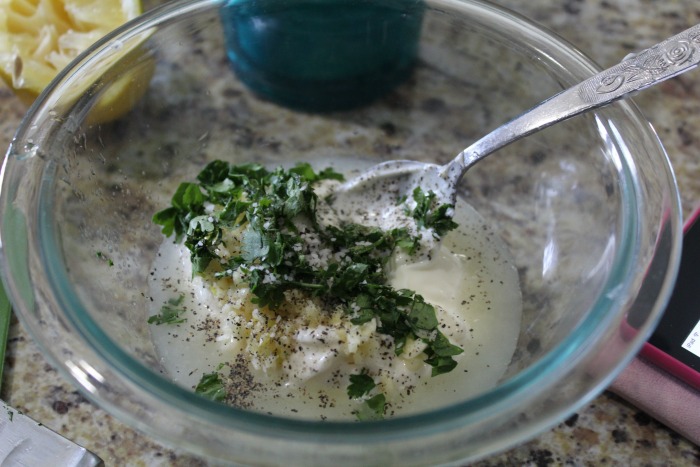 It is honestly one of the best dishes I think I have made. Everyone raves about how addicting these are. You have to serve these at your next tailgate party — seriously.
THEN — there is another recipe that everyone loves at my house and that is my Diablo Salsa.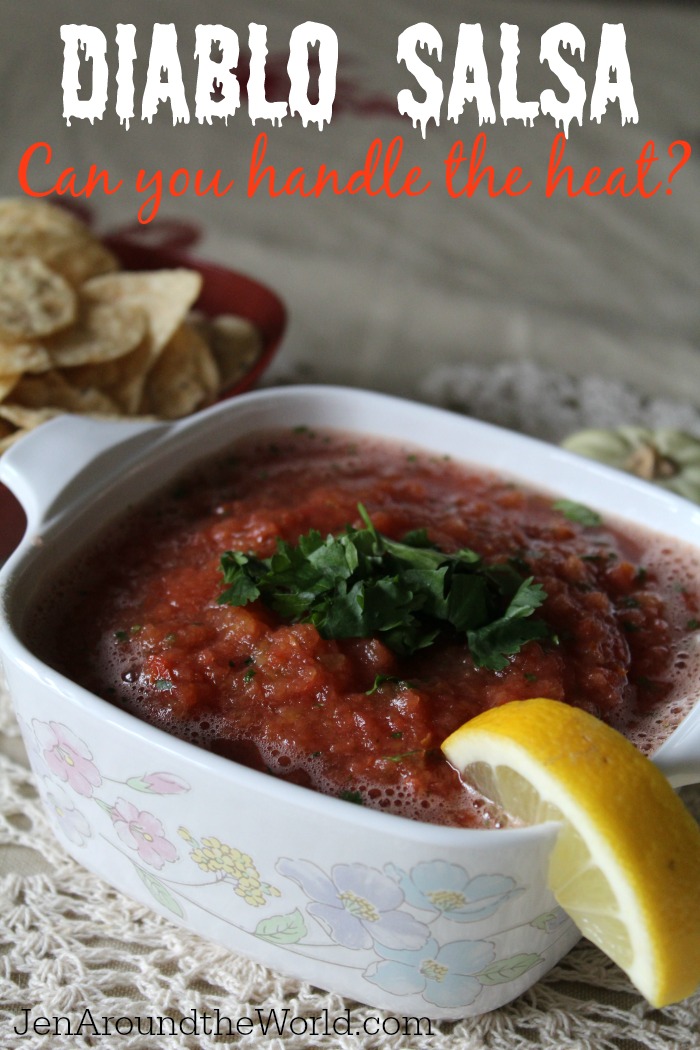 Basically all I do here is take 2 cans of diced tomatoes with green chiles, cilantro, lemon juice, salt, and habanero hot sauce and I mix them all up — it literally only takes me like 3 minutes to make this appetizer.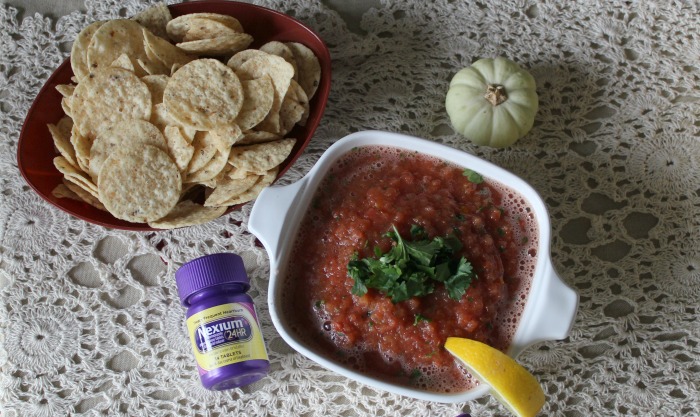 Then I serve it in cute little football bowls and tell all my party goers to beware because it is FREAKING HOT! Thank goodness we have been using Nexium® 24HR for when I make this.
Now that you have a couple of new recipes to add to your spicy arsenal and a way to treat frequent heartburn, what will you be serving at your next football party? Will you be ready for tailgreatness?
*Among PCPs and Pharmacists who use a branded OTC PPI. "May take 1 to 4 days for full effect." "Use as directed"