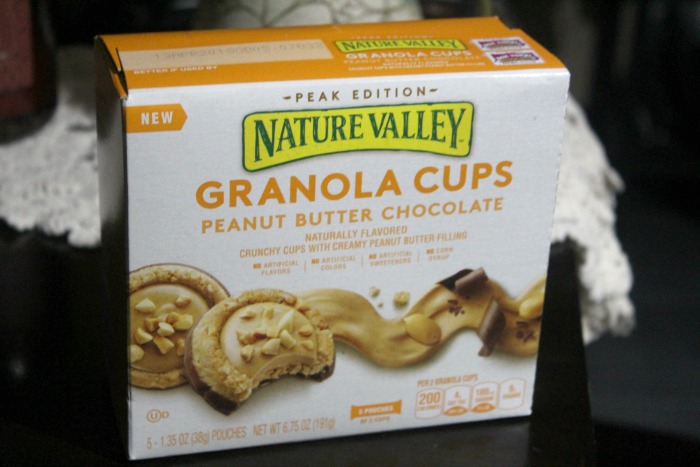 I did something new last week. I decided to head back out into the work force after being a work at home mom for 10 years. Granted, I am only working part time, and I am still blogging. So now – my life is even more on the go than it has been for a long time. Because of that, I have to find ways to fuel myself all throughout the day. That's why I am SO glad I discovered these brand new cups and biscuits from one of my favorite brands – Nature Valley.
For me, my day starts at 4:30 in the morning. I am working an early morning shift at a bank. By 9 a.m. – I am starving and in need of something to take away my hunger, but also give me a boost in energy. The Nature Valley Chocolate Peanut Butter Cups does just that.
Each pack contains 2 cups filled with delicious peanut butter, crunchy granola, and dipped in chocolate to give it that perfect sweet bite. I love that I can enjoy these without fear of artifical flavors and colors.
The Nature Valley Cups come in several flavors –
The packs are the perfect size to slip inside my purse and take with me to work, when I am traveling, on the plane – wherever I might be headed.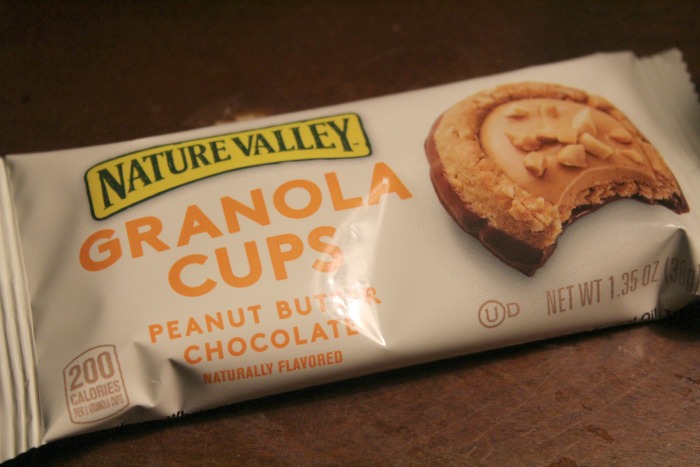 Not only does Nature Valley have these cups, but they also have biscuits – and these are just as perfect as the cups.
The biscuits come in 3 different flavors –
Each biscuit has a delicious crispy texture and 100% natural whole grain oats combine with the goodness of cocoa almond butter – which are my favorite. I love that they offer enough grams of protein to really pack a punch of extra energy, which is what I need when my day is FULL of places to go and people to see.
If you are in need of a snack to fuel your day with, be sure and check out the Nature Valley Biscuits and Cups. I'm headed back to the store to stock up on some more.